Formovie (also known as Fengmi) recently announced the release of two new ultra-short throw laser projectors, the Formovie R1c and Formovie R1c Nano. Both products will be available on all channels starting May 15th.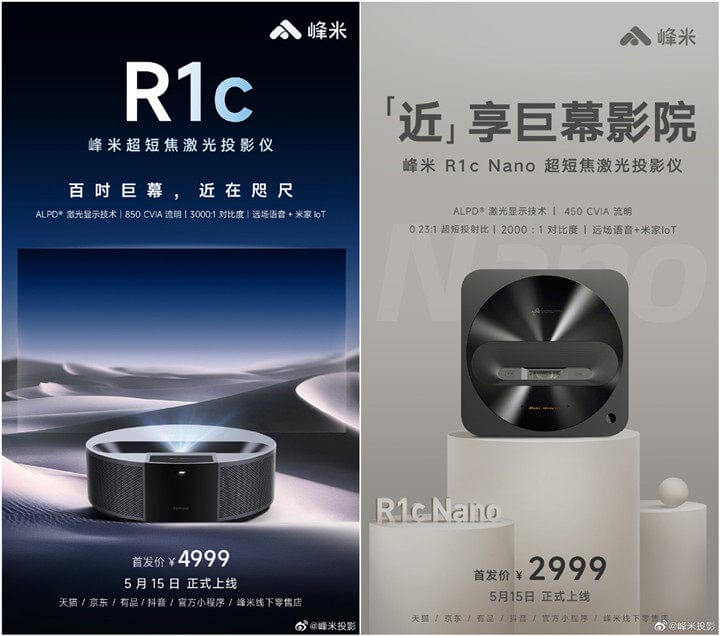 According to official poster information, both ultra-short throw laser projectors use ALPD laser display technology and support far-field voice and MIJIA IoT interconnectivity. The Formovie R1c ultra-short throw laser projector boasts 850CVIA brightness and a 3000:1 contrast ratio, while the Formovie R1c Nano has a 450CVIA brightness and supports a 0.23:1 ultra-short throw ratio and a 2000:1 contrast ratio.
Currently, Formovie's ultra-short throw laser projector models for sale include the Formovie R1 and Formovie R1 Nano, both of which support 1080P resolution, have a combination of 3+16GB of storage space, and come with the built-in FengOS system. The Formovie R1 is equipped with the MT9669 chip and supports MEMC motion compensation technology, while the Formovie R1 Nano is equipped with the Amlogic T972 chip and supports invisible focus and all-around automatic trapezoid correction. The two newly released products are expected to feature further configuration upgrades based on the above two products.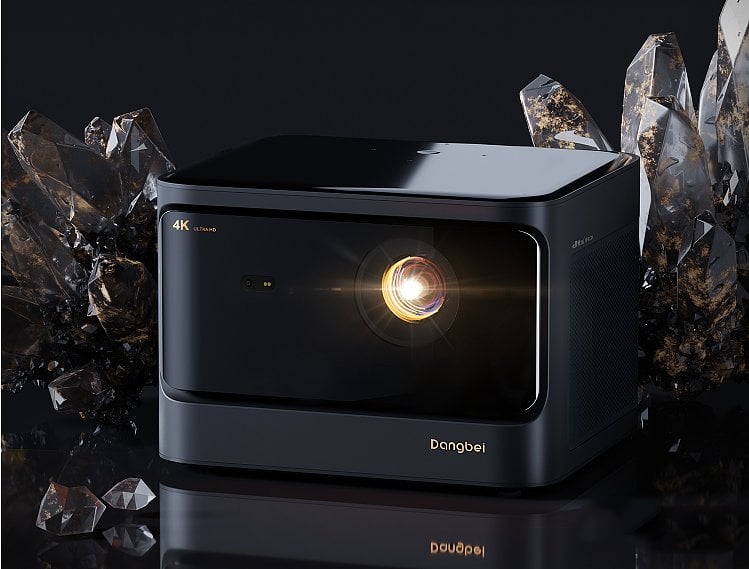 ALPD laser display technology, used by Formovie, is known for its strong anti-light, non-speckle, and wide-color gamut characteristics. This display technology has been maturely used in major cinemas and high-end projections in China, and other laser projectors that use this technology include the Dangbei Mars Pro laser projector. Formovie has not yet released complete information about its new products, but Projector1 will continue to keep an eye on further updates.