Projectors have come a long way since their inception and have become a popular choice for home entertainment and business presentations. Today, we are going to take a look at the newly released M1 ultra-short-throw art projector from Chinese tech company XGIMI.
The M1 projector boasts a compact design and impressive specs that are sure to catch the attention of projector enthusiasts. It features a 0.33-inch DMD chip and a brightness of 700CCB, making it ideal for both dark and well-lit rooms. The projector also supports 1080p resolution, ensuring that your visuals are crisp and clear.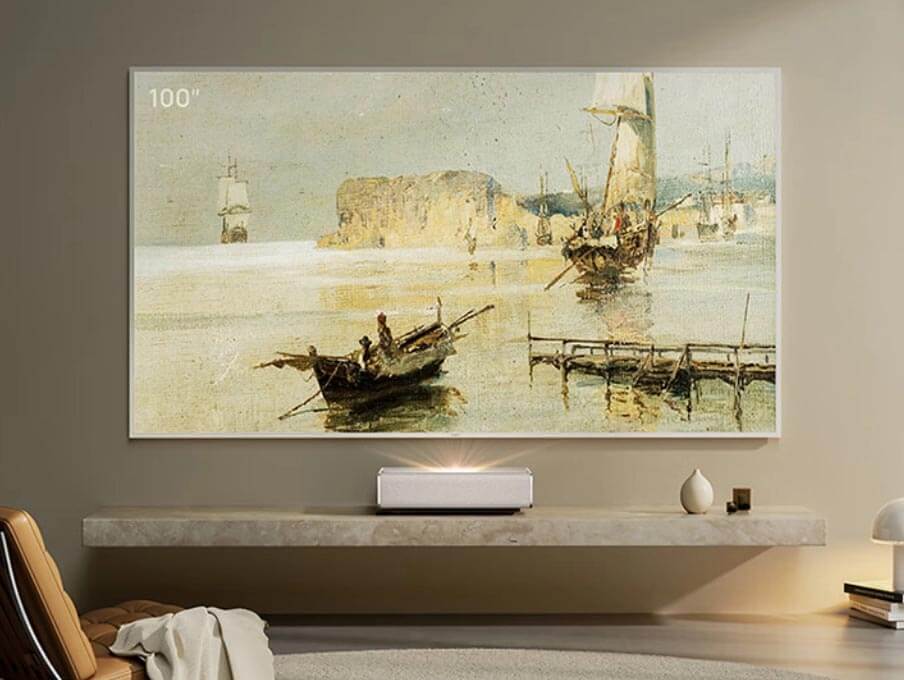 One of the standout features of the M1 projector is its ultra-short-throw technology, which allows it to project a 100-inch image from just 24cm away from the wall. This means that you can easily create a large and immersive viewing experience in a small space.
The projector uses a combination of full-color LED and three-color laser technology, resulting in a brightness of 700CCB. This is more than enough to provide a vivid and detailed image in most lighting conditions.
In terms of connectivity, the M1 projector features an HDMI 2.1 port and supports dual-band Wi-Fi for fast and stable connections. It also comes with a built-in speaker that provides a 3W forward-facing sound and a 15W subwoofer for a powerful and immersive audio experience.
The M1 projector is available for purchase at a price point of 3999 yuan, making it a competitive option in the market.
In summary, the M1 ultra-short-throw art projector from XGIMI is an impressive addition to the projector market. With its compact design, advanced technology, and competitive price point, it is sure to appeal to both home entertainment enthusiasts and business professionals.