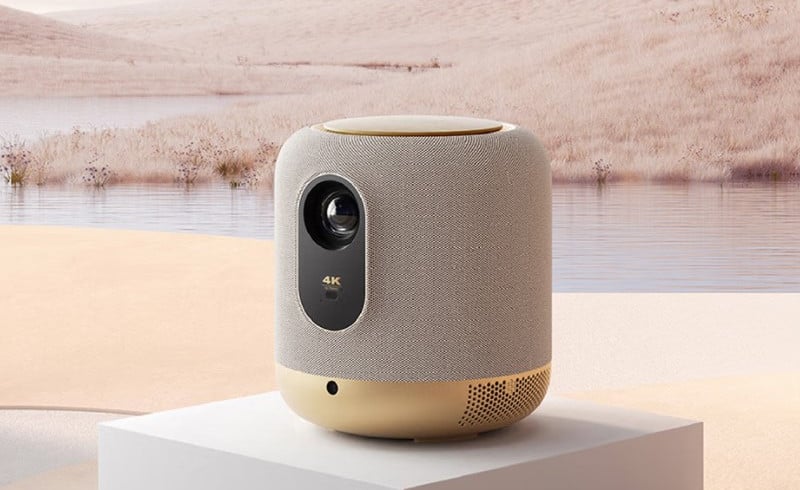 Formovie showcased has showcased many projector models, including Formovie THEATER UST projector, Laser Projector S5, V10 4K UHD Projector, and more. Formovie V10 has won the CES Innovation Award of CES 2023 because of innovative styling and excellent hardware configuration. Formovie V10 is available on the market, and we will review this projector from different perspectives.
Formovie V10 Review
Design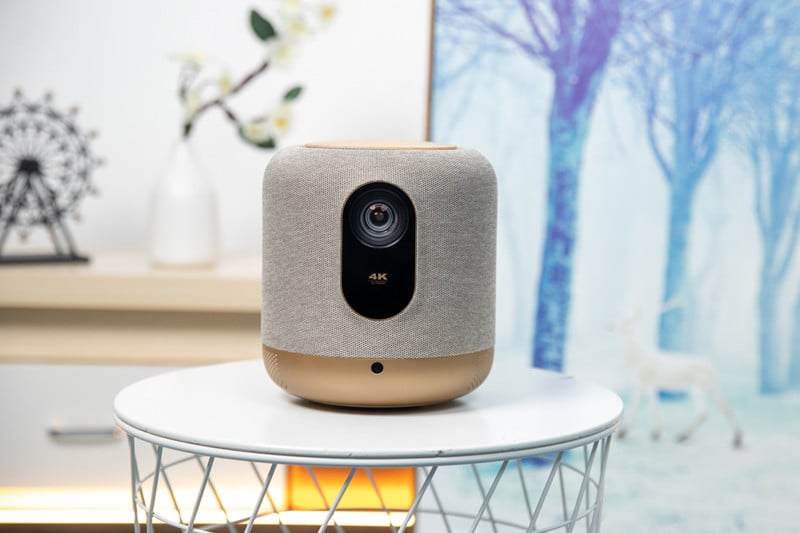 In terms of outer design, Formovie V10 is made of a metal body and has fabric decorations, which can ensure a sturdy body and soft touch. The fabric not only brings soft touch but makes it match various home decorations. Behind the lens, we can see the 4K mark clearly.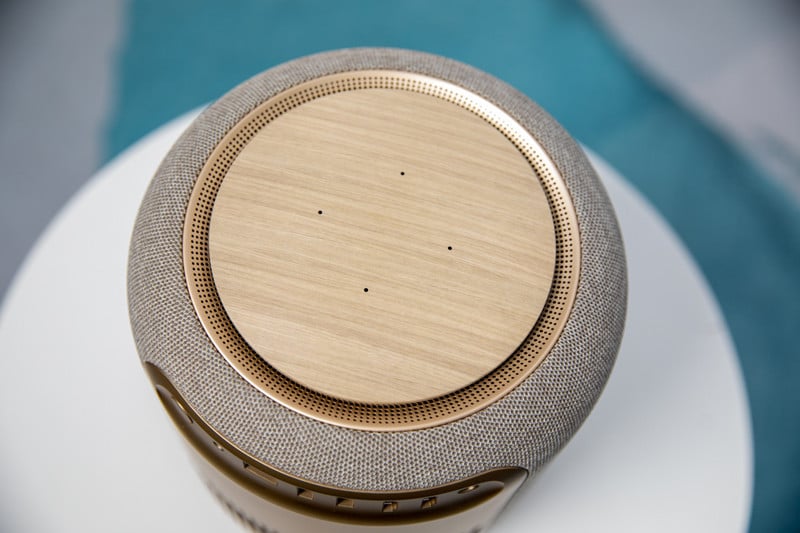 Looking from the top, we can see a panel with a wood grain style, echoing the design of the projector body. There are four virtual buttons on the top panel and they will light up when the projector is turned on. You can wake up the Music Mode by gently touching the corresponding button.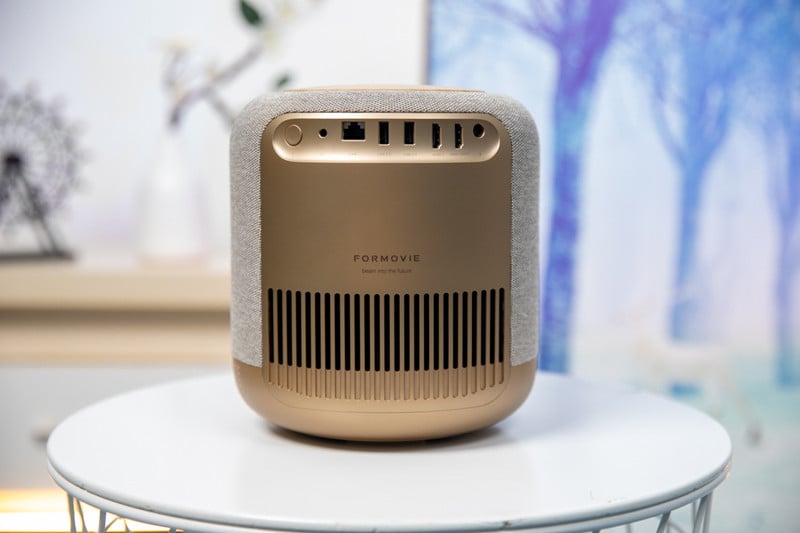 The projector has a shape of cylindrical design, which looks like a smart speaker. The interfaces are located at the backside. There are many perforated vents at the bottom of the projector so that the projector can cool down quickly and reduce noise.
In terms of color, Formovie V10 adopts contrasting colors of sunset golden color and flaxen color, whose color matching is harmonious and comfortable.
Light Source
Formovie V10 adopts LED as the light source, which delivers an image with 2,500 ANSI lumens. The brightness is bright enough no matter day or night. To ensure the best viewing effect, you can lower the ambient light when watching videos during the daytime. Compared with lamp-based projectors, LED projectors have longer lamp life and have no trouble with frequent lamp replacement.
See the difference in viewing effects between day and night.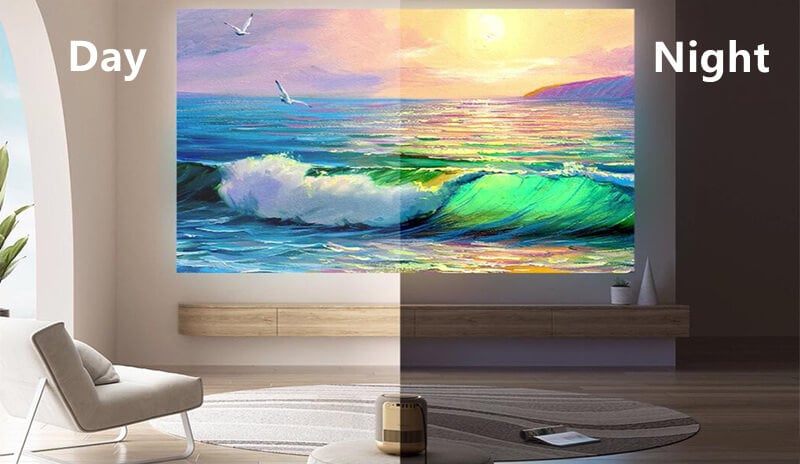 However, the LED light source is less competitive than triple laser in terms of color performance.
Image
With 4K resolution, the projector can produce sharp images with 8.3 million pixels. Regarding colors, the projector has 118% coverage of DCI P3 and 10Bit color depth, producing crisp images with rich details. As for HDR, it can decode HDR 10+. The MEMC can effectively eliminate some image problems such as jitter and trailing and produce a smooth viewing effect.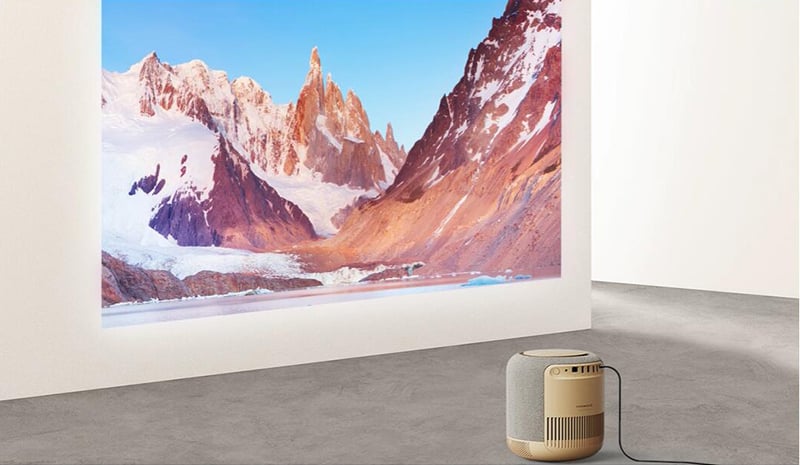 The projector is equipped with many smart image techniques, including TOF Non inductive focus, auto keystone, smart obstacle avoidance, Automatic Screen Alignment, and AI Image Quality Enhancement that can recognize the content accurately and deliver proper color rendering. The auto keystone and autofocus can free your hands without tedious manual adjustment.
As for image size, Formovie V10 can project at most 120 inches, and you can adjust the image size based on the screen or throw distance.
System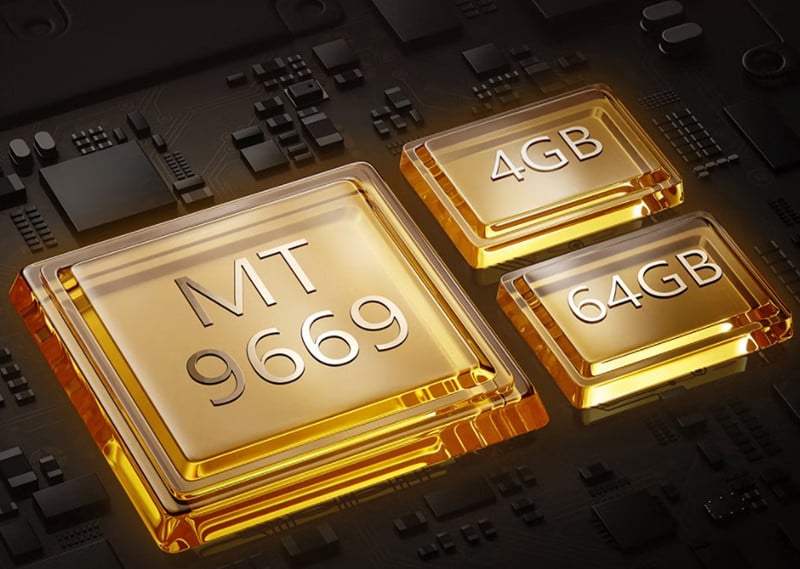 Formovie V10 carries an MT9669 chipset, which is widely applied in high-end TVs. It also has a built-in large memory of 4G RAM and 64G ROM. The large memory ensures smooth operation and enables you to install more apps.
The 4K projector is powered by Feng OS, a customized AOSP platform. See our previous post on Android TV vs AOSP to know their differences.
Formovie V10 supports at most 140HZ refresh rate and a low input lag of 12ms, which is a good option for playing games.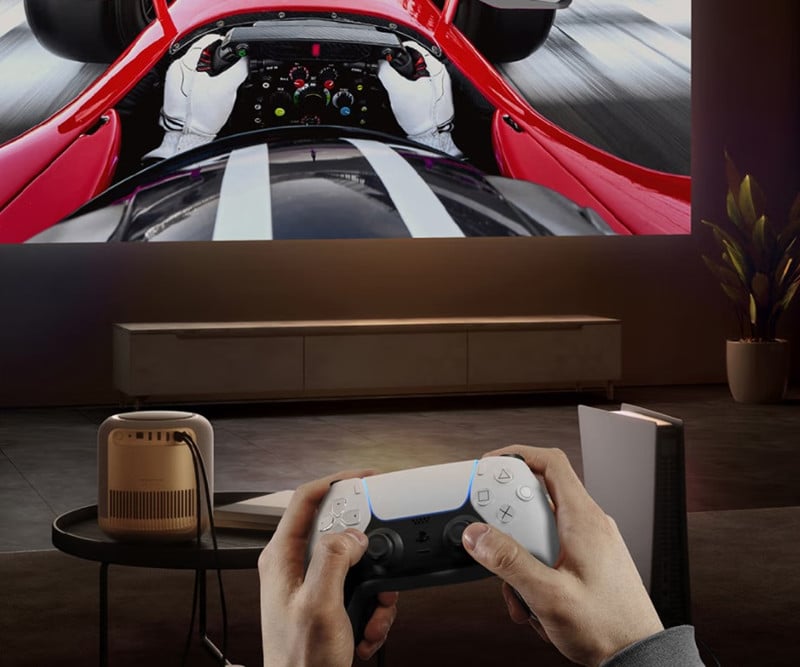 Audio
In terms of sound, the Formovie V10 is equipped with two 7.5W full-range speakers on the two sides and a visual 15W independent subwoofer at the bottom of the body. Together with Formovie 's self-developed FAA sound engine and Dolby surround sound, the projector can produce a 360° stereo surround sound quality.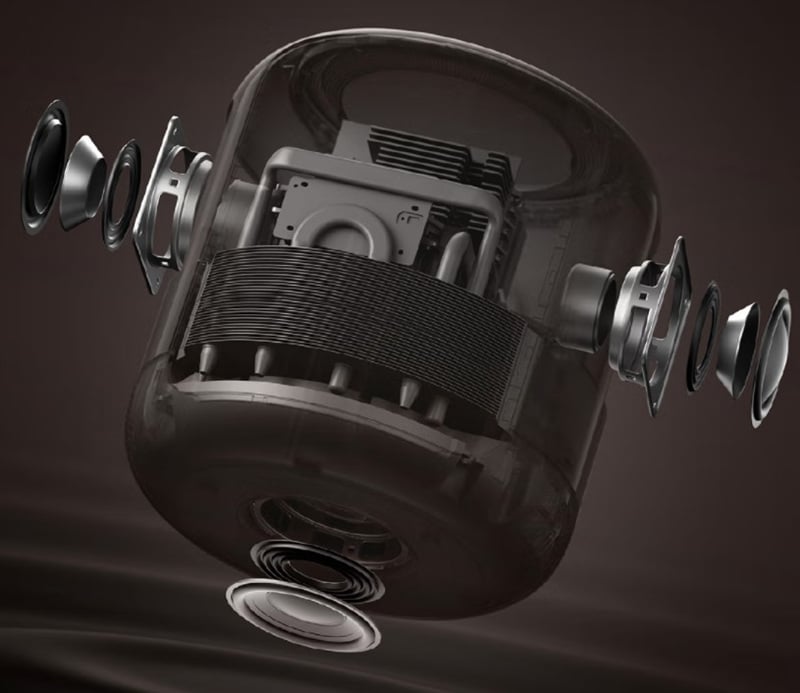 Meanwhile, the Formovie V10 is also the world's first 4K smart projector carrying a 2.1 channel audio system. In addition, the projector has Bluetooth function and can be used as a professional Bluetooth audio alone.
Connectivity
In terms of wireless connectivity, Formovie V10 supports Wi-Fi, Bluetooth, and various wireless screen mirroring (Airplay, Miracast, and DLNA).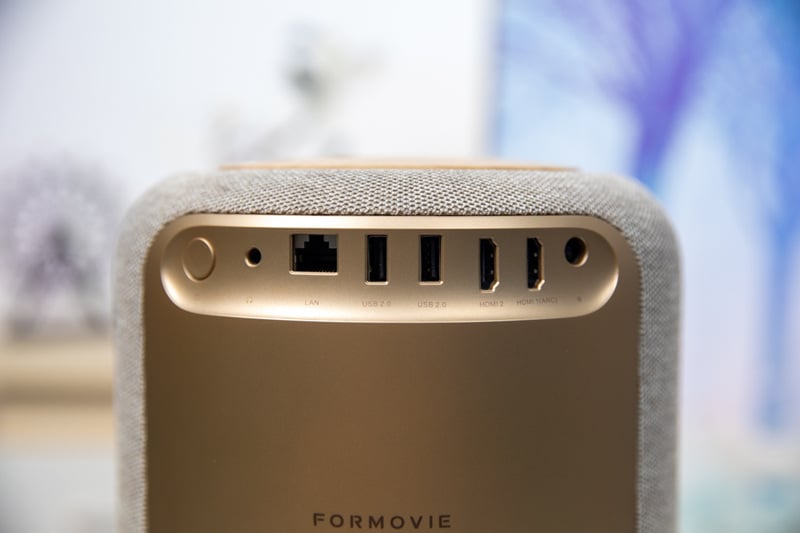 As for the interface, the projector is equipped with two USB 2.0, HDMI 2.1, HDMI (ARC), LAN, and a 3.5mm audio jack. You can connect the projector to various external devices, such as computers, game consoles, TV sticks, smartphones, and more.
Formovie V10 Specs
Parameters
Formovie V10
Regular Price
$1,173
Model Year
2022
Brightness
2500 ANSI Lumens
Resolution
4K
Light Source
LED
Display Technology
LCD
CPU
MT9669
Memory
4+64GB
Input Lag
12ms
Throw Ratio
1.27:1
Input Lag
12 ms
Focus
Auto
Keystone
Auto
Projection Size
40"-120"
Bluetooth
Bluetooth 5.0
Wi-Fi
Dual-Band (2.4/5GHz) Wi-Fi
Dimension
20x20x21cm
Weight
3.8kg
Noise
<28dB
Ports
2×USB 2.0
HDMI 2.1, HDMI (ARC)
LAN
3.5mm audio jack
Speakers
2 × 7.5W speaker
1×15W subwoofer
Pros and Cons
Formovie V10
Pros
4K Resolution
HDR10+
2,500 ANSI lumens
Auto Focus and Keystone
4+64G
Powerful Audio
Low Input Lag
Cons
LED Light Source
No Android TV Ssystem
Conclusion
Formovie V10 is a budget 4K projector with an innovative design, high brightness, smart features, a powerful system, and a good audio system. It is a pity that it has no Google-certified Android TV system as it is not oriented for the US market. The other shortcoming is that it has an LED light source instead of a laser light source.
Related Posts