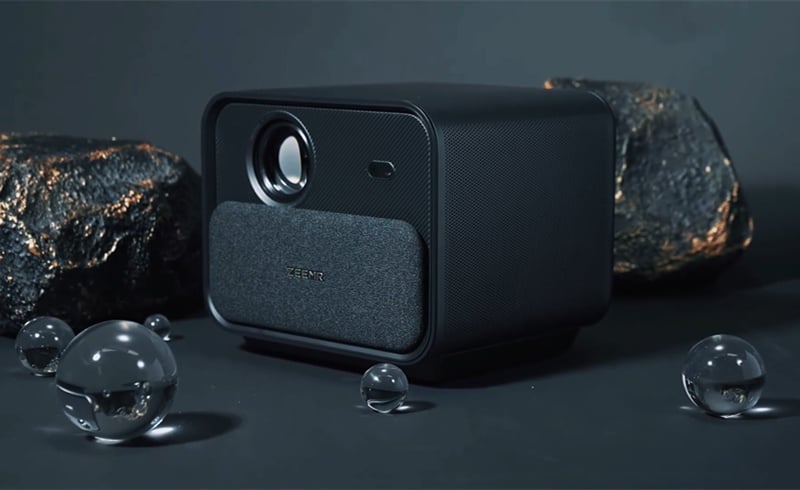 ZEEMR Z1 Pro projector is going to launch on Indiegogo. In this article, we will review the projector from different aspects, helping you to know the projector comprehensively.
ZEEMR Z1 Pro Review
Design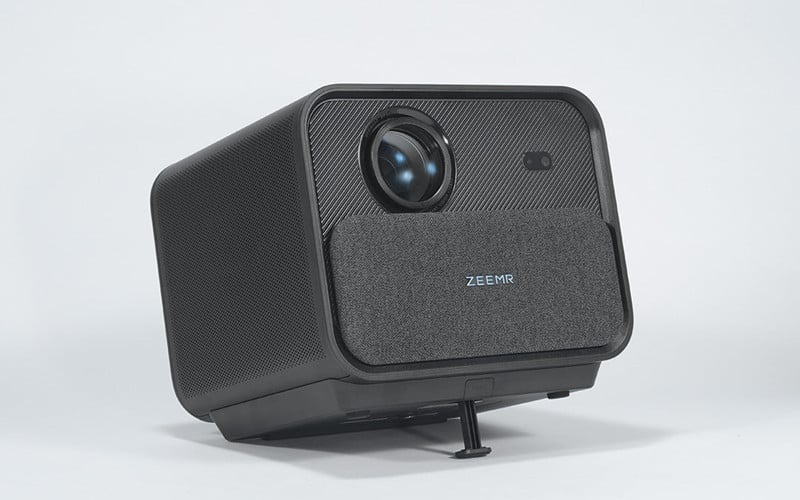 As for shape, the projector looks like a cube, and it has a base with a kickstand at the bottom. By adjusting the kickstand, we can raise the projection height conveniently. The base makes it convenient to hold the projector and change its position. The exterior of the ZEEMR Z1 Pro projector is made of a metal shell and the side panels are perforated for heat dissipation.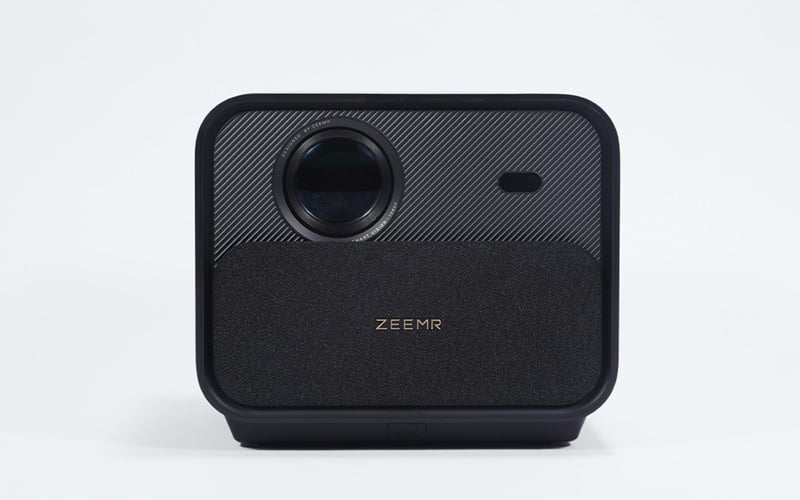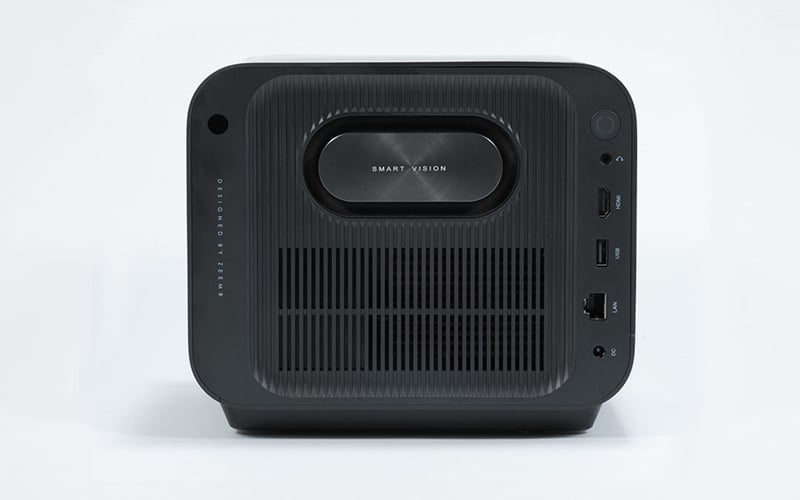 For the front panel, ZEEMR Z1 MINI Pro has a fabric cover for decoration. We can see the ZEEMER brand logo clearly. The overall workmanship is exquisite and acceptable.
It measures 37.8*23.8*11.2 mm, which is small enough for moving its positions.
Image
ZEEMR Z1 Pro adopts an LED light source, a common light source seen in budget mini projectors, and is measured at 800ANSI lumens. Just like common LED projectors, ZEEMR Z1 Pro has a long lamp life of 30,000 hours, but the projector is not bright enough. To improve the viewing effect, you'd better turn off the lights or close your curtains to lower the ambient light.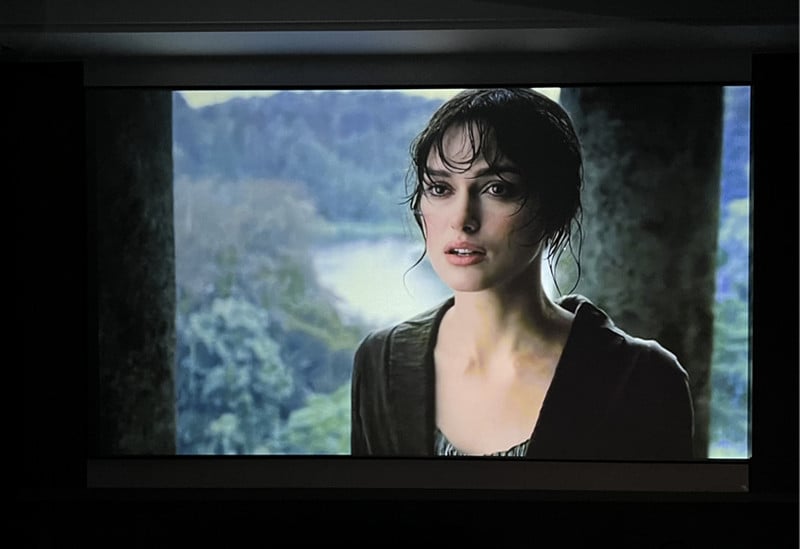 Regarding resolution, ZEEMR Z1 Pro has a standard resolution of 1080P but it can decode 4K resolution.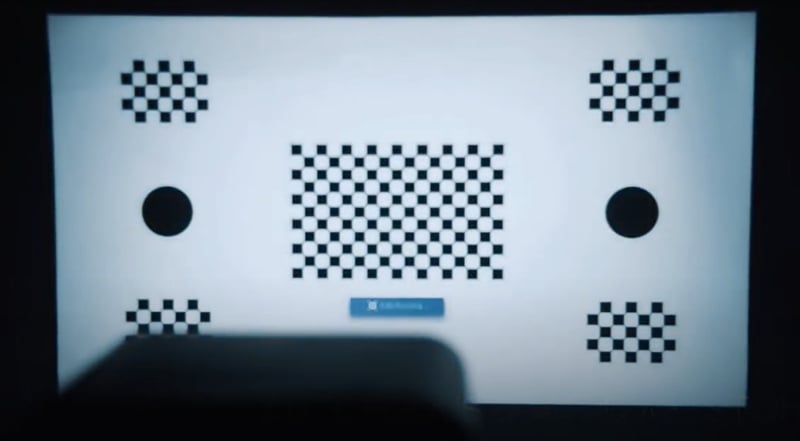 In terms of image technique, the projector supports autofocus and auto keystone. Compared with projectors with manual keystones and focus, ZEEMR Z1 Pro is smart and convenient enough. For HDR, ZEEMR Z1 Pro is compatible with HDR10, enhancing the image details greatly.
System
ZEEMR Z1 Pro projector is powered by a customized OS based on AOSP. Compared with projectors with Android TV, it lacks common Google services, including Google Play Store, Google Assistant, and Chromecast. However, it still supports downloading and installing apps directly on this projector.
Check our previous post to know the difference between Android TV and Android OS.
As for memory, the projector is equipped with 2G RAM and 16G ROM. With 16G storage, you can download and install several apps and download apps.
Audio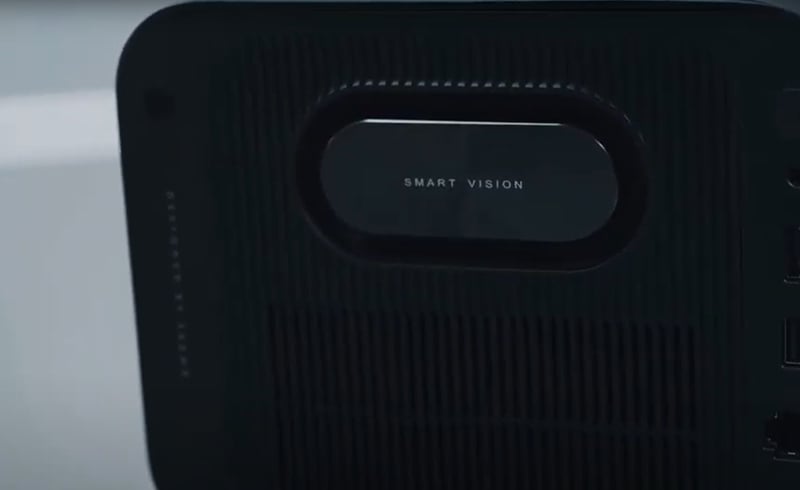 One of the features of the ZEEMR Z1 Pro projector is its audio. It has 630CC Audio Cavity and two 5W speakers with External BASS Visual Audio (located at the back panel). The audio is tuned by ZEEMR Golden Ear Acoustic laboratory, producing pleasant and clean audio. If you want more powerful audio, then you can connect the projector to a Bluetooth speaker.
Connectivity
ZEEMR Z1 Pro has its interfaces at the back panel, including DC, LAN, USB, HDMI, and 3.5mm audio out. You can connect the projector to the network by wired connection or wireless connection. Using the HDMI interface, the projector can be connected to TV sticks, TV boxes, computers, game consoles, and other external devices conveniently.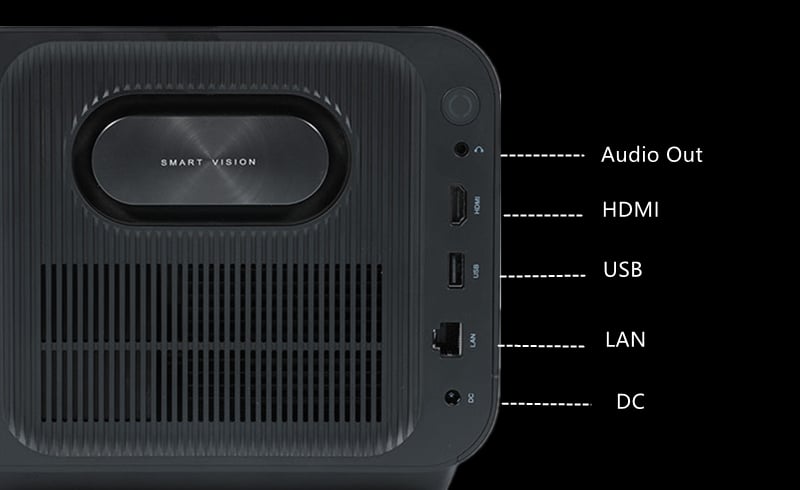 The projector also supports wireless screen mirroring (Including Airplay), you can connect the projector to your Android phones or iPhones conveniently and wirelessly.
Pros and Cons
As a budget projector, this projector has its own pros and cons. On the whole, it is a cost-efficient smart projector for home use.
Pros
1080P Resolution
Unique Design
Built-in OS
Versatile Interfaces
Wi-Fi and Bluetooth
Auto Focus and Keystone
Cons
Only 1 HDMI Interface
Not Bright Enough
ZEEMR Z1 Pro Specs
Projector Models
ZEEMR Z1 Pro
Retail Price
$399
Model Year
2022
Brightness
800ANSI lumens
Resolution
1080P
Compatible Resolution
4K
Light Source
LED
Light Source Life
30,000 Hrs
Focus
Auto
Keystone
Auto
HDR
HDR10
Built-in OS
ZEEMR OS
Memory
2GB+16GB
Bluetooth
Yes
Wi-Fi
2.4G+5G WIFI
Screen Mirroring
Yes
Dimensions
378*238.7*112.4mm
Speaker
5W*2
Interface
DC, LAN, USB, HDMI,
3.5mm audio out
Conclusion
ZEEMR Z1 Pro is a cost-efficient projector under $400 in view of its good configuration in terms of display configuration, image technique, system, audio, and good wireless connectivity. Compared with other budget projectors on the market, it has many advantages, for example, it has a delicate and unique design auto focus and keystone, versatile connectivity.
Related Posts
Anker Nebula Capsule 3 Laser Projector Review