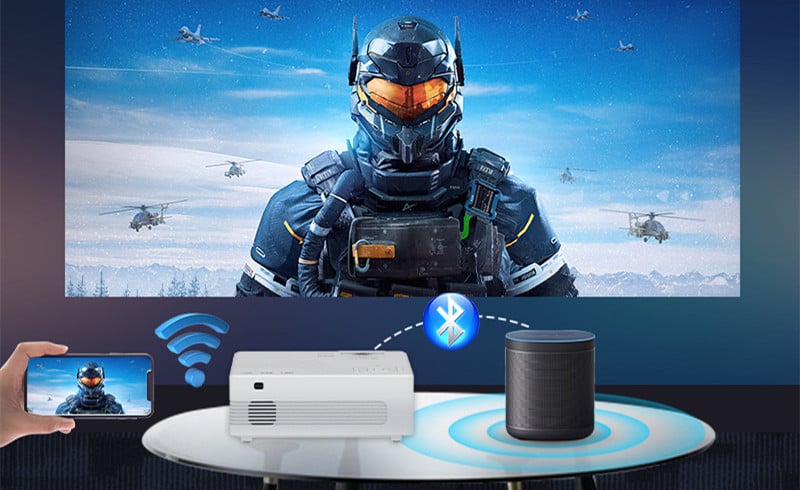 Vecupou projectors are budget video projectors. This post will detail how to connect this compact projector to your iPhone. As this projector supports wireless mirroring, I will introduce two methods to connect to iPhone.
How to Connect Vecupou Projector to iPhone?
Method 1
Power on your Vecupou projector as usual.
Connect the projector and your iPhone to the same Wi-Fi network.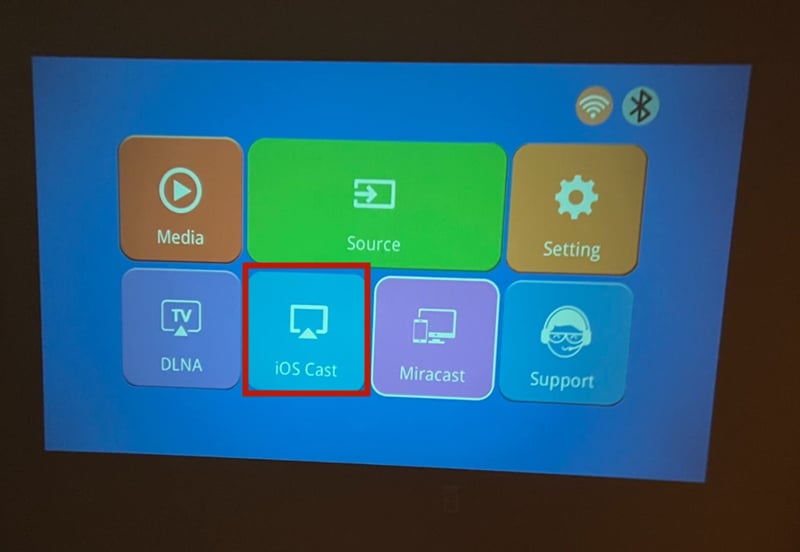 Select iOS cast on the homepage using your remote.
Then, you will see a detailed introduction on screen mirroring. That is to say, turn on Screen Mirroring on your iPhone; select the projector's signal, and connect. Then, the screen of your iPhone can be mirrored on the projector's screen.
Please note that some copyrighted apps such as Netflix cannot be mirrored.
Check our previous post How to Connect Phone to Projector to see more methods concerning phone connection.
Method 2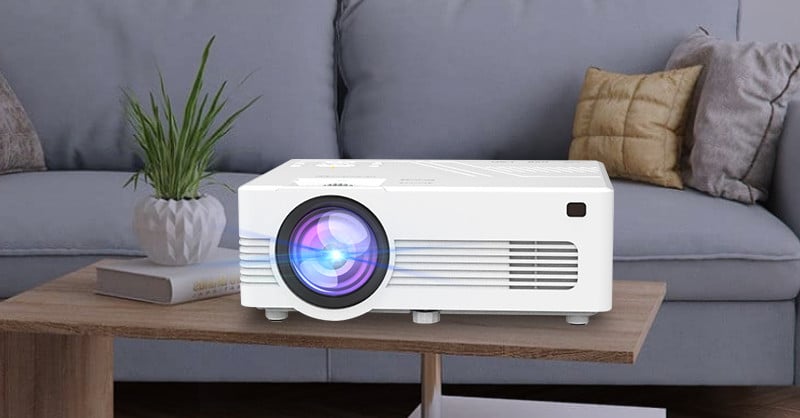 If you want to get a stable connection, then you can also adopt a wired connection. Here are the steps.
Turn on the Vecupou projector.
Plug the HDMI end into the HDMI interface of the projector.
Plug the lightning end into your iPhone.
Select HDMI as the input source (Choose Source on the projector homepage and select HDMI as the source).
Click the Trust button on your iPhone when there is a message reminding you to trust the projector.
Then, the iPhone and the Vecupou projector are connected successfully. That's all for the two methods of connecting Vecupou projector to the iPhone.
Related Posts
How to Connect DBPOWER Projector to iPhone?