BOXLIGHT VU760 weighs about 8 kilograms, has a relatively compact appearance, and has a built-in 16W audio. Using a lens with a throw ratio of 1.2 to 2.0:1 and a lens zoom ratio of 1.6x, we calculate that it can project a 200-inch screen at a distance of 5.5 meters.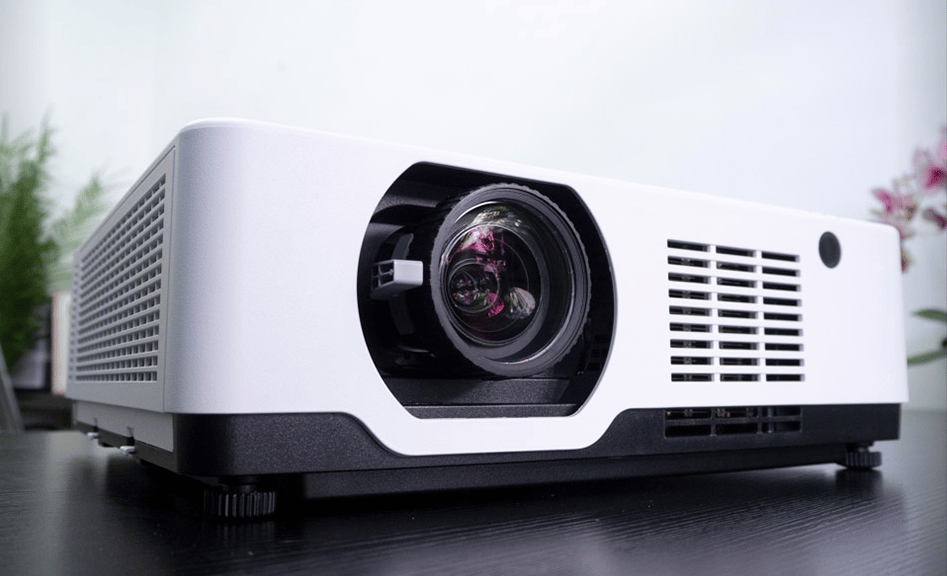 The BOXLIGHT VU760 can move the lens vertically by +60% and horizontally by ±29%. We can adjust it simply by rotating the knob above the lens, which is very convenient. The zoom and focus is manual, and the BOXLIGHT VU760 has specially designed a small handle. We found that it is indeed easier to operate when adjusting, and the problem of accidentally touching the focus ring is reduced.
There are huge air inlets on both sides of the fuselage, allowing air to enter the interior of the fuselage to cool down the optical machine.
Read more:
Epson CH-TZ2800 Review: Is It Worth Buying?
Changhong P6F vs P6W: What's the Difference?
Formovie Theater vs Leica Cine 1 vs Epson LS 800: UST Projector 2022