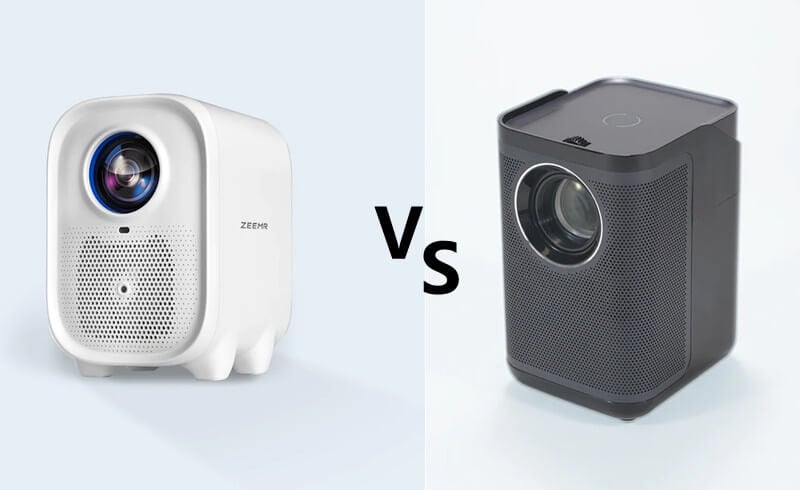 ZEEMR Q1 Pro and D1 Pro projectors are both portable mini projectors. This guide compares the two projectors and helps you to know their differences.
ZEEMR Q1 Pro vs D1 Pro
Specs Comparison
Through the side-by-side comparison below, we can find that the ZEEMR Q1 Pro is better but it costs much more than the D1 Pro projector.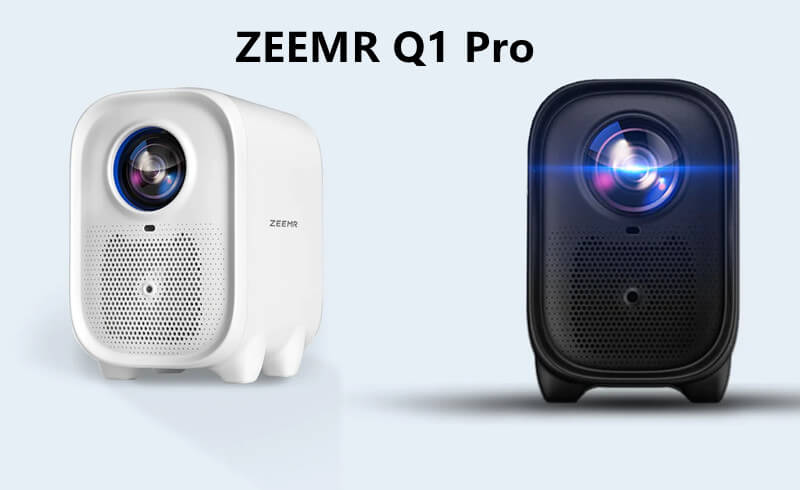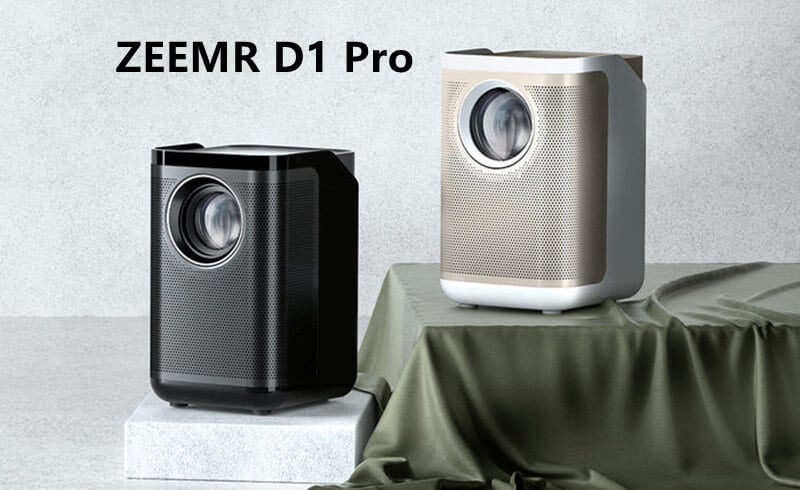 | Models | ZEEMR Q1 Pro | ZEEMR D1 Pro |
| --- | --- | --- |
| Price | $369 | $179 |
| Brightness | 800ANSI | 260ANSI |
| Resolution | 1080P | 1080P |
| 4K compatibility | Yes | Yes |
| Light Source | LED | LED |
| Display Technology | LCD | LCD |
| Memory | 1G+8G | 1G+16G |
| Focus | Auto Focus | Manual |
| System | Linux | ZEEMR OS |
| Netflix | Yes | / |
| Dolby | Yes | / |
| Bluetooth | Yes | Yes |
| Wi-Fi | Yes | Yes |
| Built-in Speakers | 5W*2 | 3W*2 |
| Ports | HDMI/USB | HDMI/USB |
Brightness
ZEEMR Q1 Pro has 800ANSI lumens but D1 Pro has 260ANSI lumens. That is to say, ZEEMR Q1 Pro is brighter and it has better image performance during the daytime.
You may be interested in ANSI lumens vs ISO lumens.
Image Adjustment
The two projectors both support keystone, but ZEEMR Q1 Pro is smarter as it supports auto focus and keystone. The D1 Pro requires manual operation.
System
ZEEMR Q1 Pro is powered by a Linux system, while D1 Pro has a ZEEMR OS, a customized app based on AOSP. Regarding memory, ZEEMR D1 Pro has 16G, bigger than the Q1 pro.  ZEEMR Q1 Pro has built-in Netflix, while ZEEMR D1 Pro has no Netflix certification.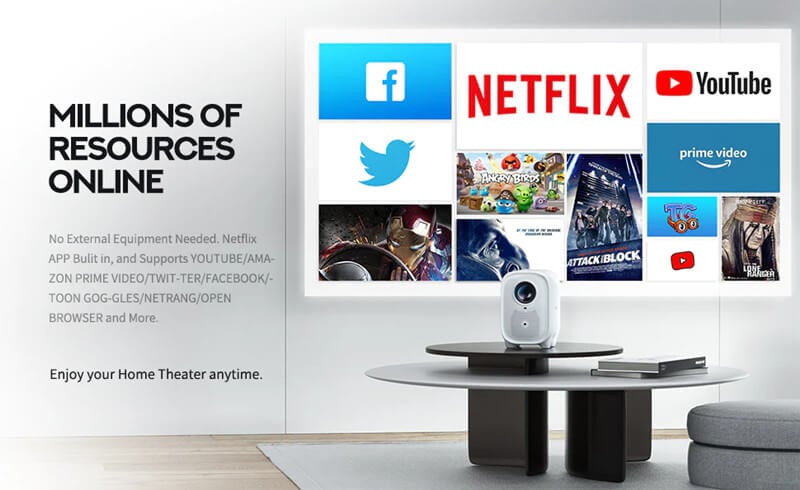 Audio
The two ZEEMR projectors both have built-in speakers, but they are different in terms of power. ZEEMR Q1 Pro has two 5W speakers while ZEEMR D1 Pro has dual 3W speakers.
Regarding audio format, ZEEMR Q1 Pro supports Dolby while the D1 Pro doesn't.
Conclusion
ZEEMR Q1 Pro is much better and smarter than the D1 pro model, which features higher brightness, Netflix certification, and more powerful audio. However, if you have a limited budget, D1 Pro is much more cost-efficient.
Related Posts
ZEEMR Z1 Pro vs ZEEMR Z1 MINI Pro