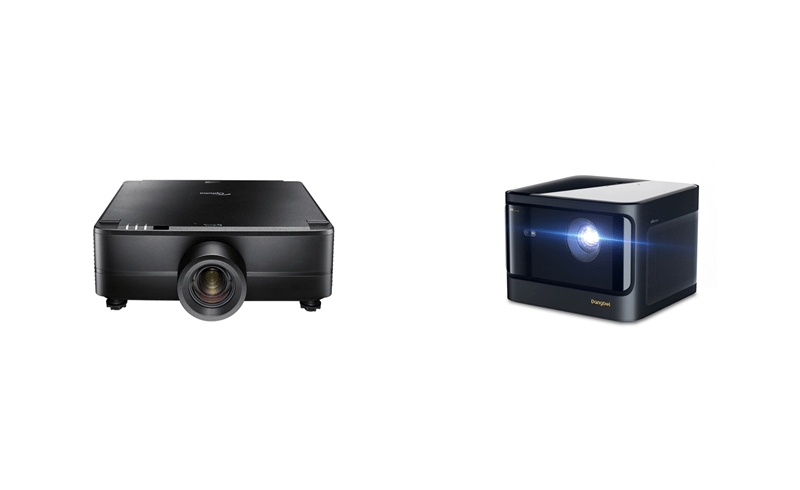 Optoma ZU920TST vs Dangbei Mars Pro, which projector is better?

Dangebi Mars Pro is a 4k laser projector that has 3200 ANSI lumen, the stunning resolution brings you more detail than full HD. The throw ratio of this 4k laser home projector is 1.27:1. If your room is not very wide, then this throw distance is the best, and you can place the projector anywhere. It is worth mentioning that this projector has auto-focus and auto-correction. Dangbei Mars Pro is perfect for your home theatre experience that can light up your movie night to the fullest.
The Dangbei Mars Pro projector is mainly composed of a glass IML floating panel and a metal frame, and the main color of the whole projector is black. There is a gold 4K and Dangbei logo on the front's top right and bottom right, bringing a touch of premium detailing to the entire black main panel. While enjoying the pleasure of the Dangbei Mars Pro 4k laser home projector, it's also cool to use it as a decorative piece.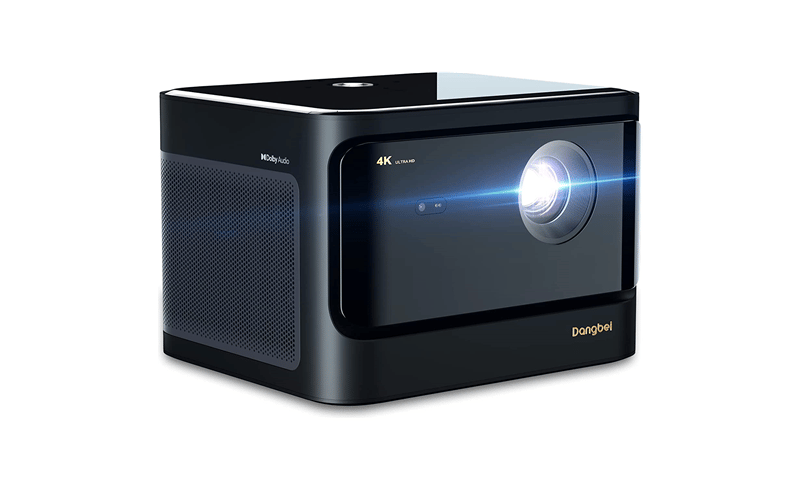 Optoma ZU920TST offers an impressive 0.65:1 short-throw ratio alternative designed to allow the projector to be used in a wide range of installation scenarios and professional environments. These include short-throw digital signage, edge-blending, projection mapping, simulation, and immersive installations. Optoma ZU920TST features a dust-resistant IP5X certified optical engine for full time operation capabilities, offering true maintenance-free projection for up to 30,000 hours of powerful performance in Eco mode.
Other features include a motorised zoom, full motorised lens shift and built-in dual 10W speakers. You can individually warp each corner of the image to create a perfectly square image. Ideal for image stacking, uneven walls or where projector placement is awkward and needs to be installed at an angle. It can display true 3D content from almost any 3D source, including 3D compatible graphics cards, 3D broadcasting and the latest generation 3d media servers.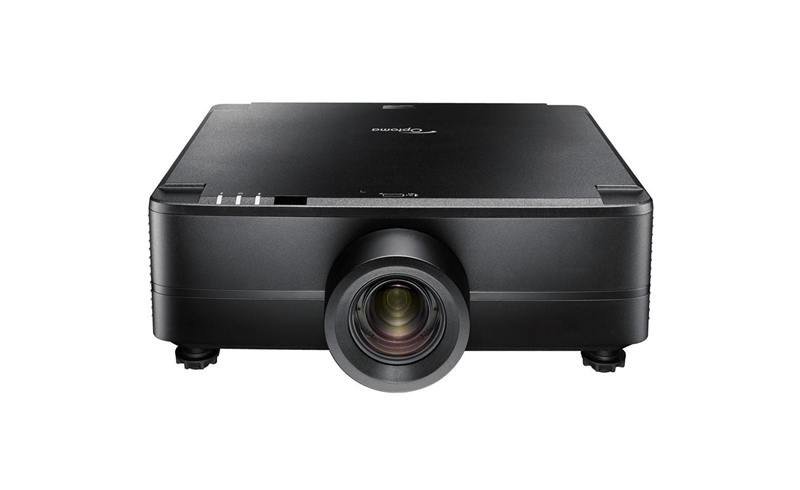 ZU920TST vs Dangbei Mars Pro, they are for different using semarios. Optoma ZU920TST avails for more professional environment, Dangbei Mars Pro, however, is a perfect choice for home cinema building.
Read more:
Philips Screeneo U4 vs ViewSonic X2: What's the Difference?
ViewSonic X1 vs ViewSonic X2: What's the Difference?