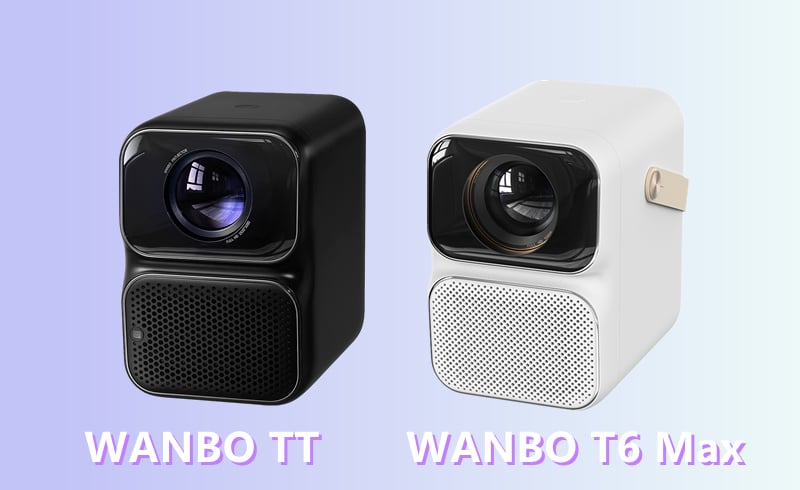 WANBO is a subsidiary projector brand of Xiaomi. In this guide, we will compare its new projector WANBO TT and the popular model WANBO T6 Max.
WANBO TT vs WANBO T6 Max
Specs Comparison
The two projectors are both smart 1080P projectors, but they are different in terms of brightness, system, content, and dimensions. You can have an overall understanding of the two projectors by means of the table below.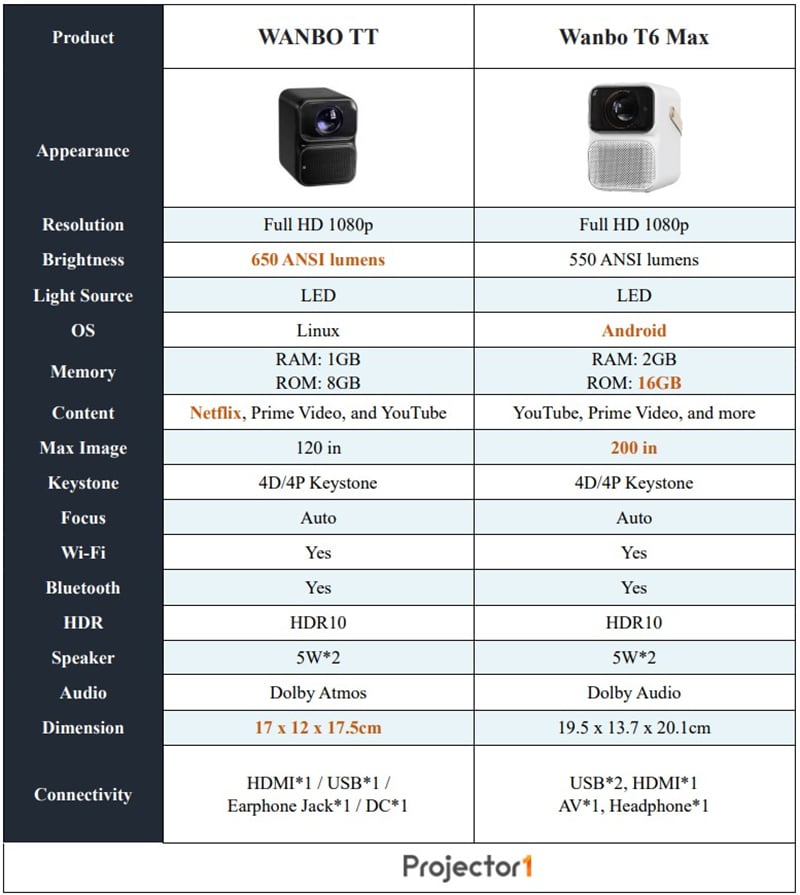 Design Comparison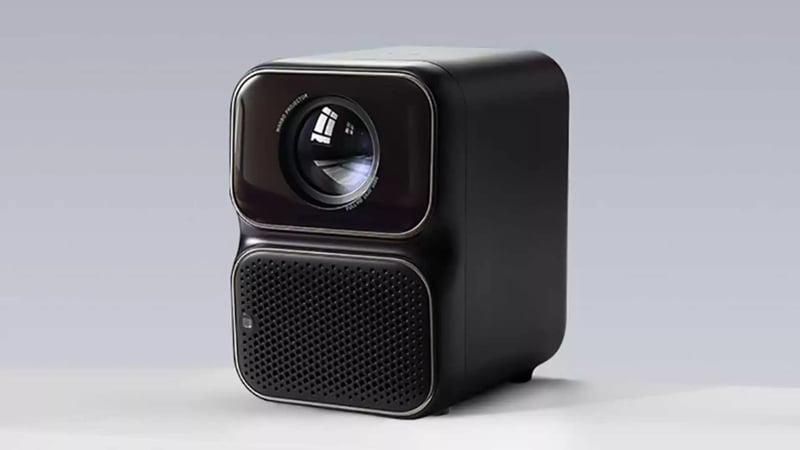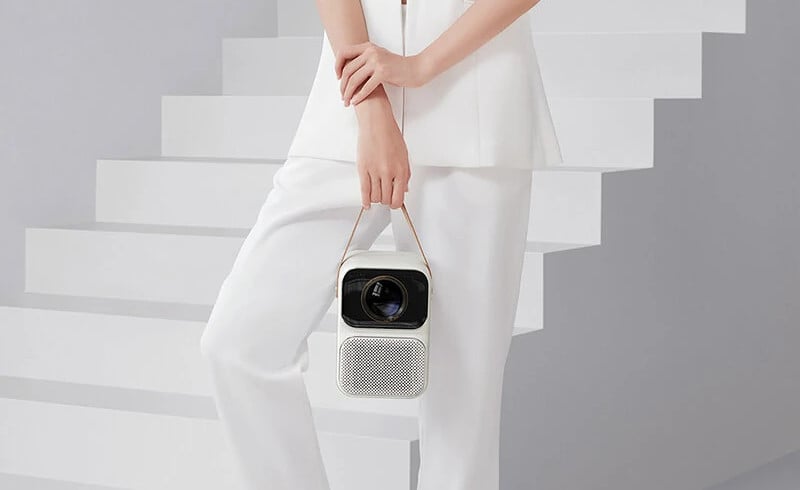 These two projectors are very similar in shape, and they are both equipped with all-glass lenses. Both projectors have perforated designs on the front and back panels respectively to ensure unobstructed ventilation and clear sound. The difference is that WANBO T6 Max has a leather handle on the side panels to make it more portable.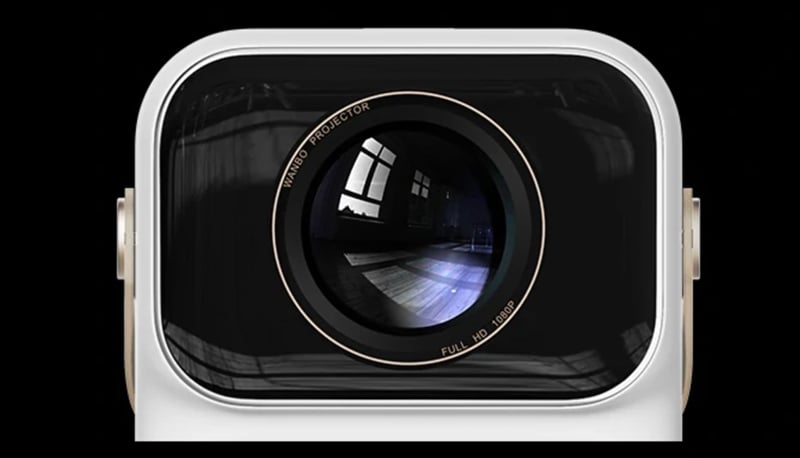 WANBO TT is wholly black while T6 Max is wholly white. In addition, the two projectors have different sizes and weights. WANBO TT measures 17 x 12 x 17.5cm while T6 Max measures 19.5 x 13.7 x 20.1cm. WANBO TT is smaller and lighter than its counterpart.
Image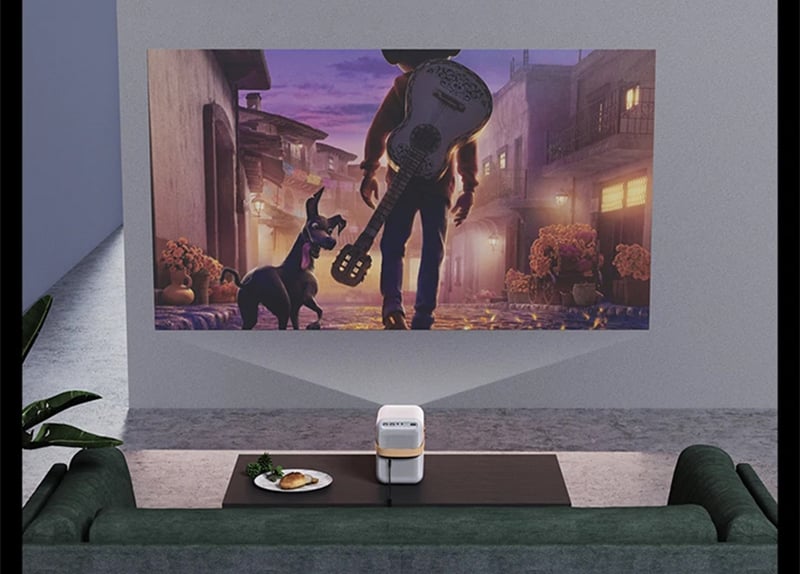 WANBO TT and T6 Max have the same 1080P resolution but the brightness is different. WANBO TT has 650 ANSI lumens while the T6 has 550 ANSI lumens. In other words, the former has slightly brighter images, but the two projectors are only suitable for dim environments. They all support HDR10 to enhance the image details and improve the viewing effect.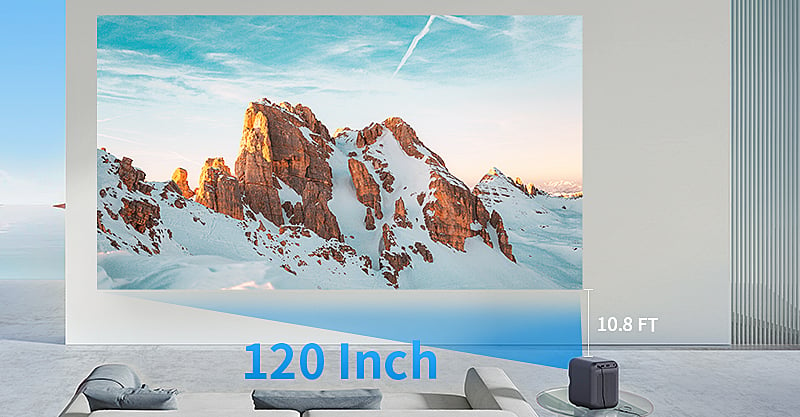 Regarding image size, WANBO TT has a max image size of 120 inches while the T6 Max projector can project an image of 200 inches.
For focus and keystone, the two projectors both support autofocus and 4D keystone. These features make image adjustment convenient and quick.
Operating System
The operating system is the major difference between the two projectors. WANBO TT is powered by a Linux system while the WANBO T6 Max projector has an Android system.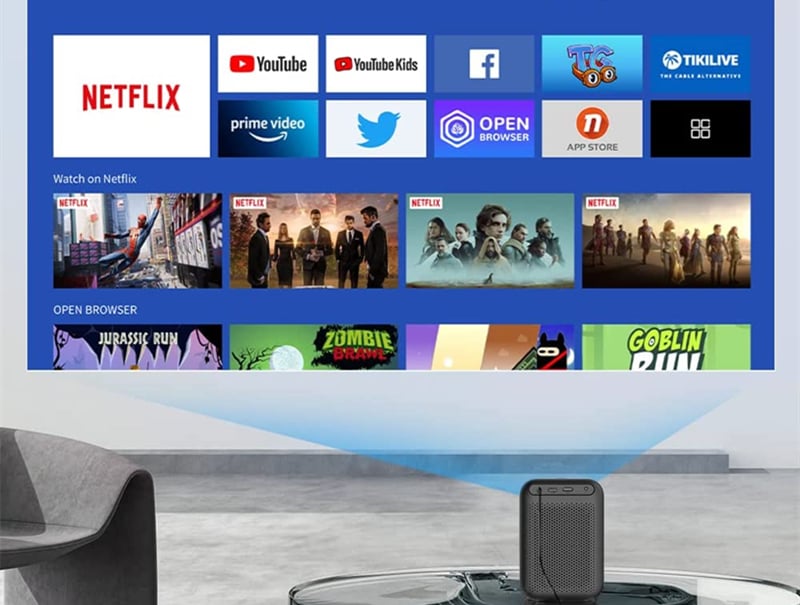 Though WANBO TT has a Linux system, it has certified Netflix and other built-in applications, including Prime Video and YouTube. The downside is that you cannot download or install other apps on this projector.
WANBO T6 Max projector has an Android OS and you can download various apps from the app store based on your needs at will, but this projector has no Netflix certification.
Regarding memory, WANBO T6 Max has a bigger memory of 16G, enabling users to store more files and install more apps.
You may be interested in Android TV vs Android OS.
Audio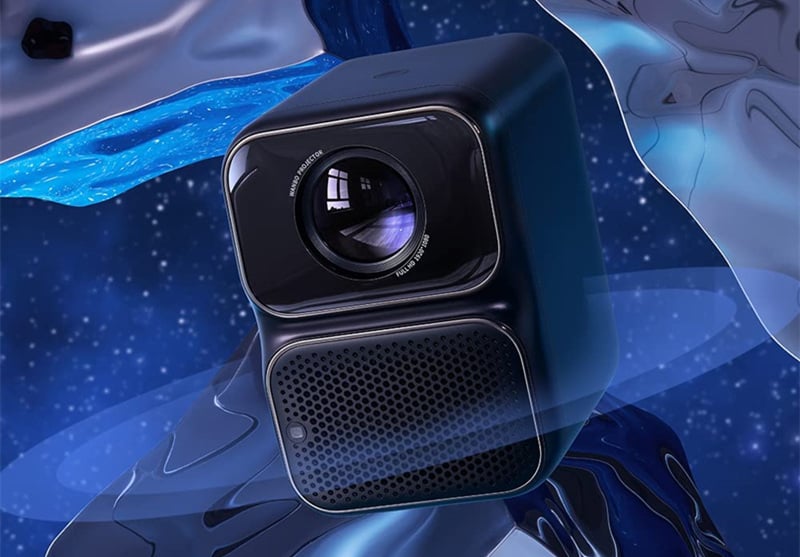 The audio performance is also an important part of the viewing experience. In terms of audio configuration, the two projectors both have dual 5W built-in speakers and support Dolby audio. If you watch shows or TV dramas on some streaming platforms frequently, Dolby Audio is necessary.
If you want to improve the audio effect, then you can also connect the projector to external speakers via Bluetooth.
Connectivity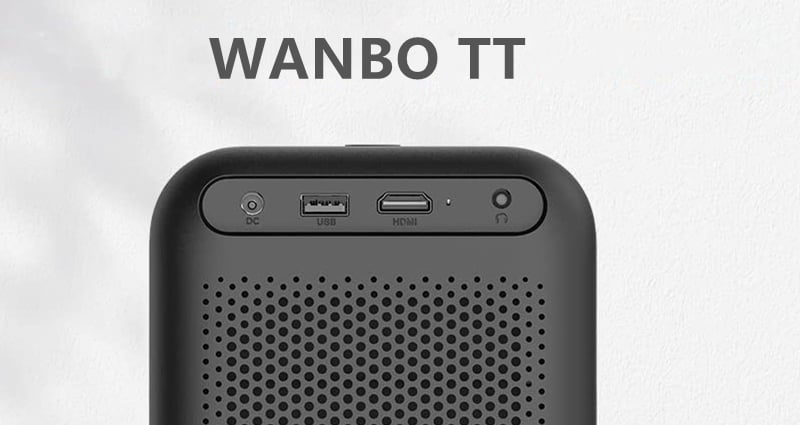 In terms of wireless connectivity and ports, the two projectors have no obvious differences. They both support Wi-Fi and Bluetooth. It is worth noting that WANBO TT only support screen mirroring for Android device.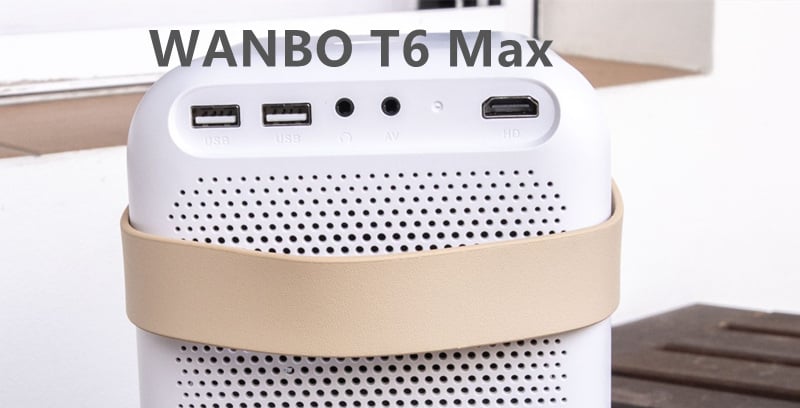 The two projectors are both equipped with HDMI and USB interfaces, which are compatible with TV Sticks, X-BOX, PS4, PC, Laptops, and more. WANBO T6 Max has one more USB port.
Pros and Cons
WANBO TT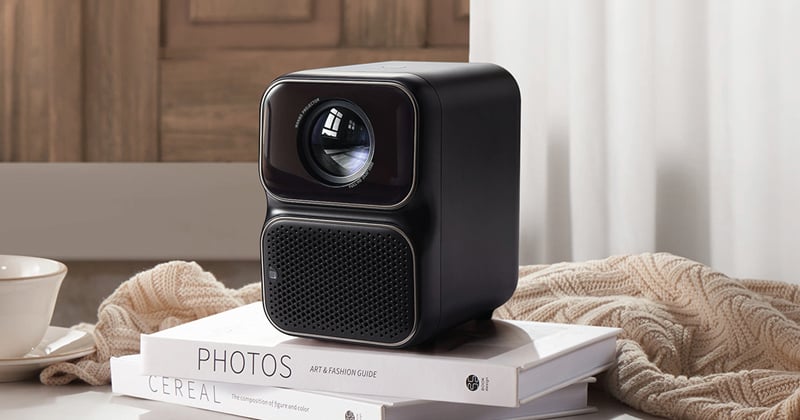 Pros
Relatively Brighter
1080P Resolution
Built-in Netflix
Auto-Focus
Smaller Body
Cons
No Wireless Mirroring for iOS
Only 1 HDMI Interface
Linux System
WANBO T6 Max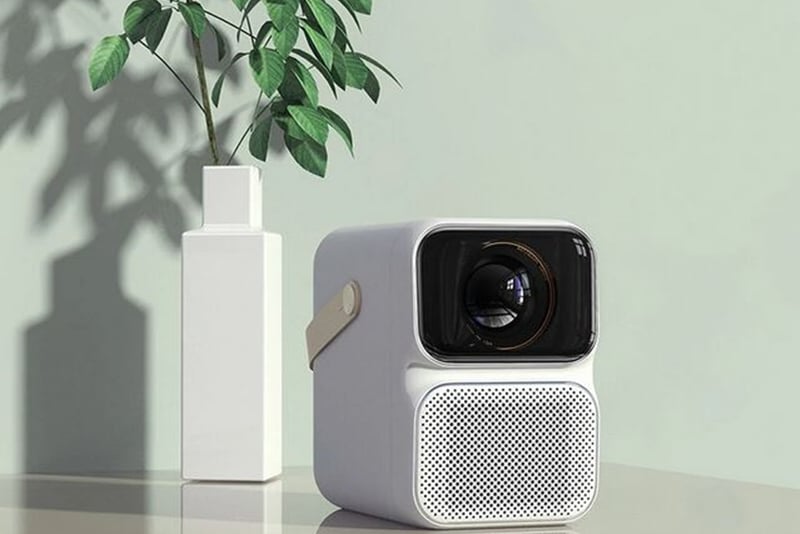 Pros
Leather Handle Design
Bigger Storage
Bigger Image Size
Android OS
Auto-focus
Cons
No certified Netflix
Only 1 HDMI
Conclusion
After comparing the two projectors, we can find that WANBO TT is brighter and has built-in Netflix and other streaming platforms, while WANBO T6 Max has an Android OS, bigger storage, and bigger image size. If you need to watch Netflix frequently, then you can choose WANBO TT, if not, then you can choose WANBO T6 Max as it has bigger storage and bigger image size.
Related Posts