May 24, 2023 – ThundeRobot, a renowned brand in gaming technology, has officially released the ThundeRobot Game Projector F1. Priced at $6799, this cutting-edge gaming projector aims to deliver an exceptional gaming experience.
The ThundeRobot Game projector F1 is equipped with the latest TI ALL IN ONE new 4K platform, which offers improved stability compared to its predecessor. It supports a native 4K UHD physical resolution of 3840×2160, 1.07 billion colors, a high refresh rate of 240Hz, and a low input lag of 8ms.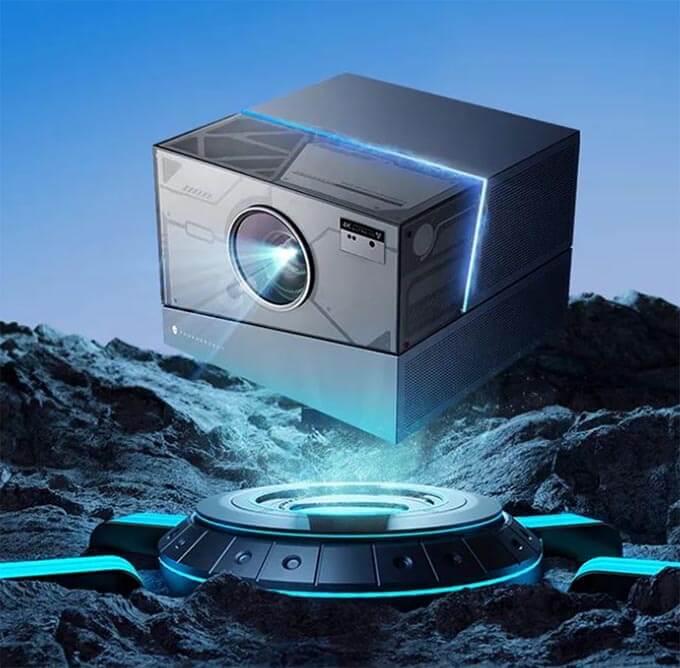 One of the standout features of this projector is its lossless optical zoom range of 0.97 to 1.42, allowing users to adjust the screen size without compromising image quality. ThundeRobot claims that it can reduce up to 40% of the image quality loss, ensuring a crisp and clear projector.
The device also incorporates ThundeRobot's AI optical zoom technology, which promises no cropping of the image, no resolution loss, enhanced brightness, and uncompromised image quality during calibration and zooming. In terms of brightness, the ThundeRobot Game projector F1 supports the latest 1300 CVIA lumens (China's projection brightness standard), which is roughly equivalent to 2500 ANSI lumens.
The ThundeRobot Game Projector F1 features a semi-transparent cyberpunk-inspired design with independent RGB backlighting, adding a visually striking element to any gaming setup. It comes with a full-speed HDMI 2.1 port, Type-C, USB 2.0, and other connectivity options, allowing direct connections to devices like the Nintendo Switch gaming console.
In terms of hardware, the ThundeRobot Game projector F1 boasts a full-glass lens and an all-metal barrel. It is powered by the MediaTek MT9669 processor and offers 4GB of RAM and 128GB of storage. The projector is also equipped with two symmetrical 8W speakers, providing immersive audio for an enhanced gaming experience.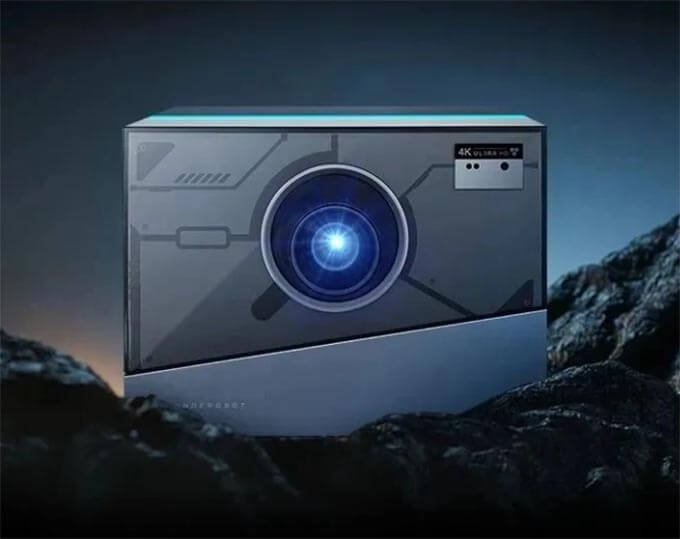 The ThundeRobot Game projector F1 combines powerful specifications, innovative technology, and a visually appealing design to create an impressive gaming projector. With its native 4K resolution, high refresh rate, low input lag, and advanced optical features, this projector is geared towards gamers who demand top-notch performance.
ThundeRobot continues to push the boundaries of gaming technology, and the Game projector F1 is a testament to their commitment to delivering exceptional gaming experiences. Whether you're a casual gamer or a dedicated enthusiast, the ThundeRobot Game Projection F1 offers a compelling option to elevate your gaming setup.