Lenovo has unveiled its latest addition to the projector market with the launch of the YOGA 5000s projector. Priced at 3,899 yuan($551), with an introductory offer of 3,699 yuan, this new projector promises an impressive blend of aesthetics and functionality.
One of the standout features of the Lenovo YOGA 5000s projector is its sleek and contemporary design. With its square shape and smooth edges, it exudes elegance and can effortlessly complement any room, be it a bedroom or a living room. This projector truly doubles as a work of art.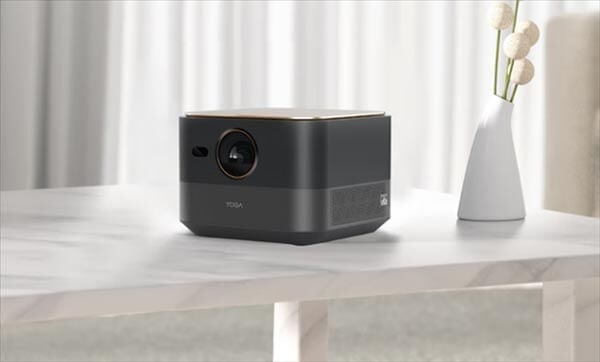 Underneath its stylish exterior, the YOGA 5000s boasts a custom-designed optical engine, utilizing a flagship-grade 0.47″ DMD chip that offers a physical 1080p resolution. Despite its compact size, it delivers an impressive brightness of 1300 CVIA lumens, equivalent to 2000 ANSI lumens, ensuring vibrant visuals that remain visible even in well-lit environments. Whether it's day or night, you can enjoy a captivating viewing experience.
Powered by the Amlogic T982 chip, the YOGA 5000s projector offers excellent performance and supports 8K decoding. This enables the projector to handle high-resolution content seamlessly, delivering crisp and detailed images. Additionally, the YOGA 5000s projector is equipped with intelligent features such as auto-focus and automatic alignment, eliminating the need for manual adjustments. Whether you place it on a flat surface or at an angle, the projector automatically adapts for optimal image quality, providing a hassle-free setup experience.