Projectors have become increasingly popular for home entertainment, offering larger-than-life visuals in the comfort of our own spaces. In this review, we will compare two leading contenders in the portable projector market: the XGIMI Mogo 2 Pro and the Dangbei Neo. Both projectors offer impressive features and promise an immersive viewing experience. Join us as we delve into the details and determine which one is better suited for your needs.
Design and Build Quality
Starting with design and build quality, both the XGIMI Mogo 2 Pro and Dangbei Neo showcase a sleek and modern aesthetic. The Mogo 2 Pro boasts a compact and portable form factor, making it easy to carry around. With a sleek, modern design, the Dangbei Neo projector is available in two color options, white and dark gray, to blend in with a variety of home environments. The portable design makes it easy to move and carry the Dangbei Neo projector around with you.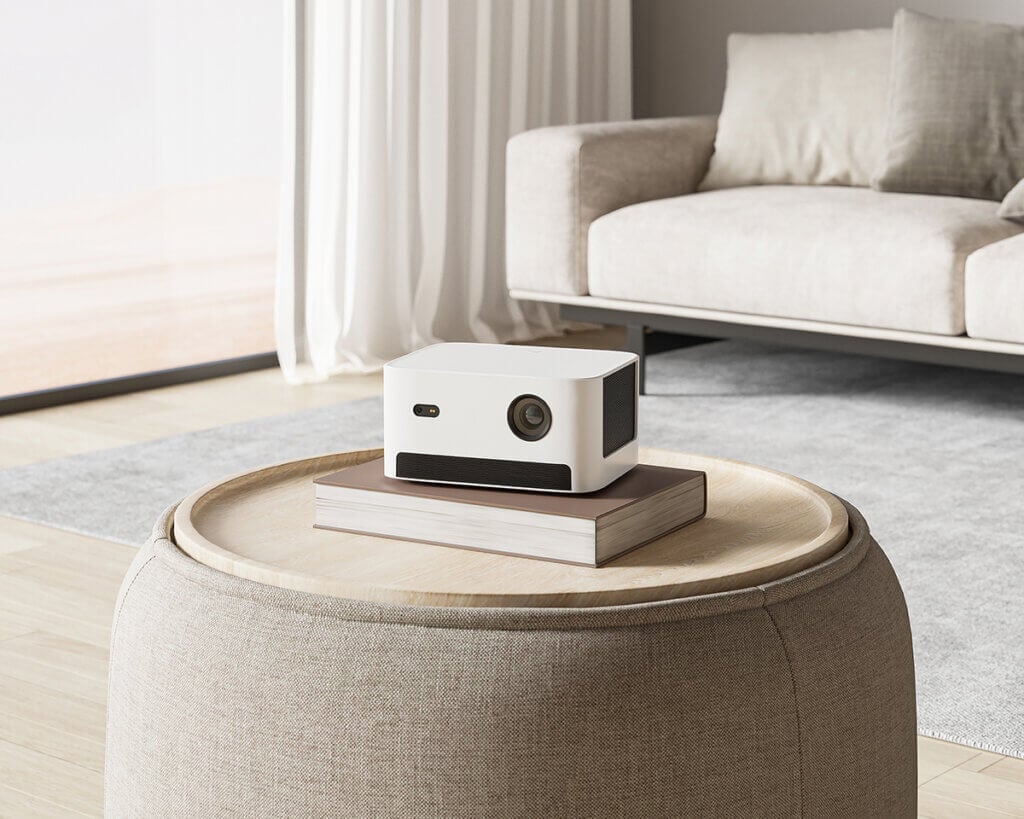 Image Quality
When it comes to image quality, both projectors offer excellent performance. The XGIMI Mogo 2 Pro projector features a Full HD resolution with HDR support, delivering crisp and vibrant visuals. Its color accuracy and contrast are commendable, resulting in an immersive viewing experience. The Dangbei Neo, on the other hand, boasts an impressive 1080P FHD resolution with HDR10 support, ensuring stunning detail and lifelike colors. It excels in reproducing deep blacks and offers an enhanced dynamic range. If you prioritize ultimate image clarity, the Dangbei Neo will be a better choice.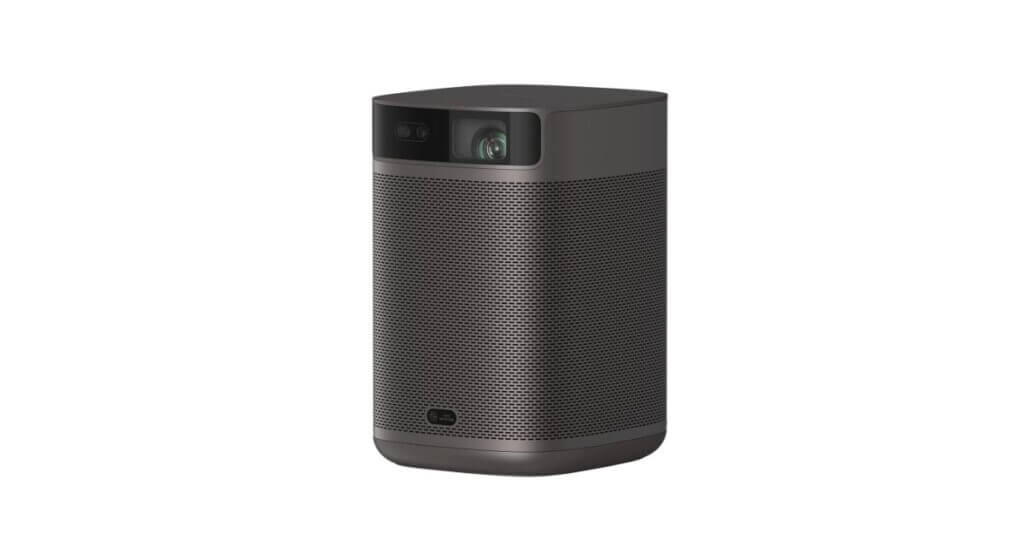 Brightness
Brightness is a crucial factor to consider in a projector. The XGIMI Mogo 2 Pro offers a brightness of 400 ISO lumens, which is suitable for dimly lit rooms and smaller screen sizes. On the other hand, the Dangbei Neo boasts a higher brightness of 540 ISO lumens, making it suitable for both well-lit rooms and larger screen sizes. It supports projection sizes up to 120 inches, offering a more immersive cinematic experience. This is all thanks to its 0.33″ DMD display chip, which provides users with brighter and more vivid images.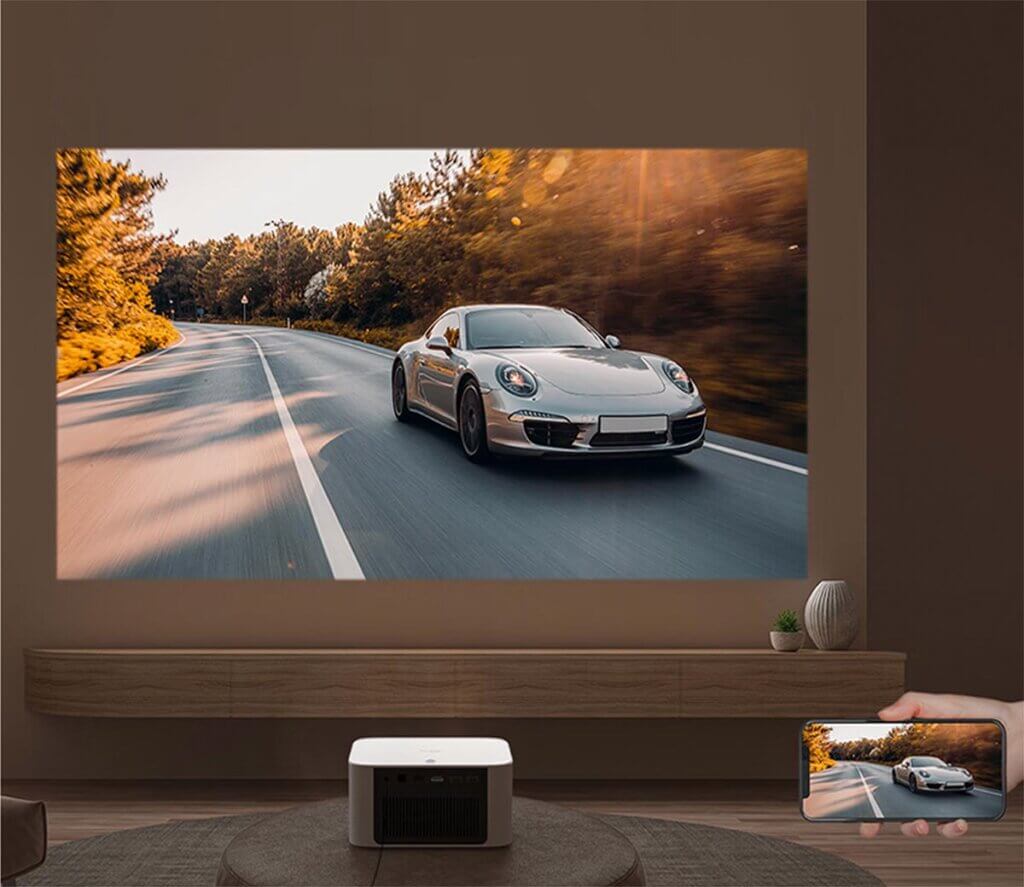 Smart Features and Connectivity
Both the XGIMI Mogo 2 Pro and Dangbei Neo come equipped with smart features and connectivity options to enhance convenience and versatility. The Mogo 2 Pro runs on Android TV 9.0, allowing seamless access to popular streaming platforms and a wide range of apps. It also supports Google Assistant for voice control functionality. The Dangbei Neo projector runs on Linus and offers a user-friendly interface. Importantly, it is officially licensed by Netflix and also comes preloaded with popular global streaming services such as YouTube and Prime Video. The Mogo 2 Pro, on the other hand, has not yet been officially certified by Netflix.
In terms of connectivity, both projectors offer Wi-Fi and Bluetooth capabilities, ensuring easy integration with other devices. However, it's worth noting that the Dangbei Neo also includes an Ethernet port for stable wired connections, which may be advantageous for users with unreliable wireless networks.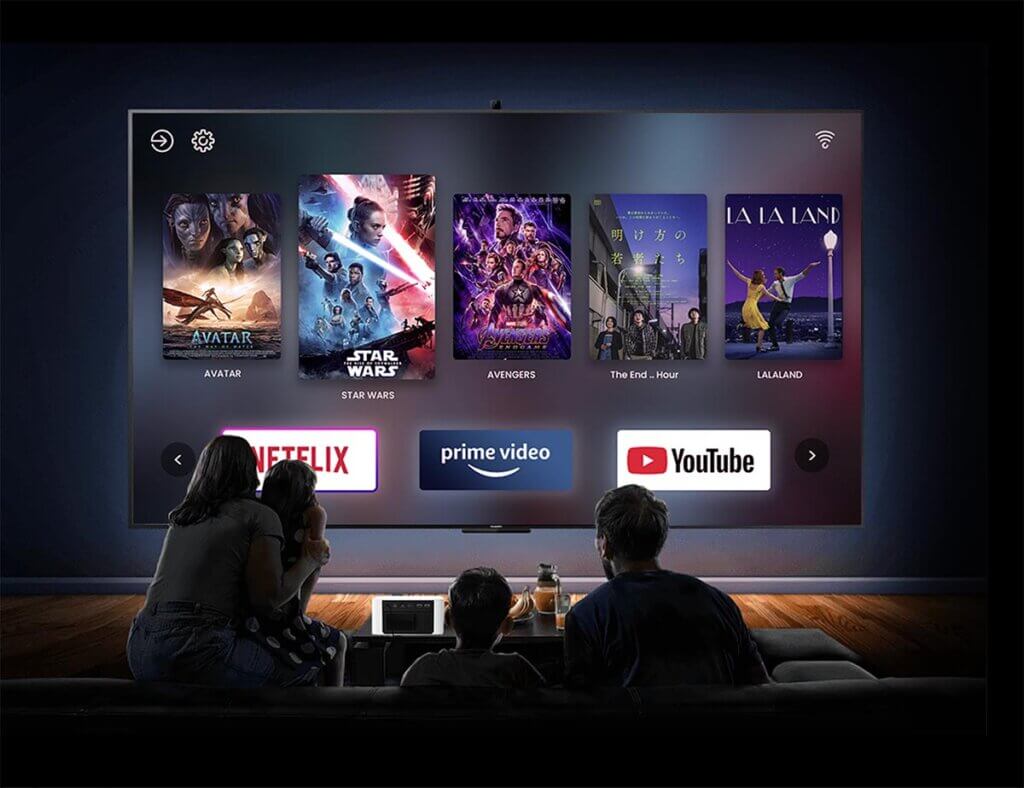 Price
The XGIMI Mogo 2 Pro is priced at $599 and the Dangbei Neo is priced at $699.99. The Dangbei Neo is currently available on Amazon with a $100 off coupon for a final price of $599.99. If you're interested in buying it, now should be the best time to do so.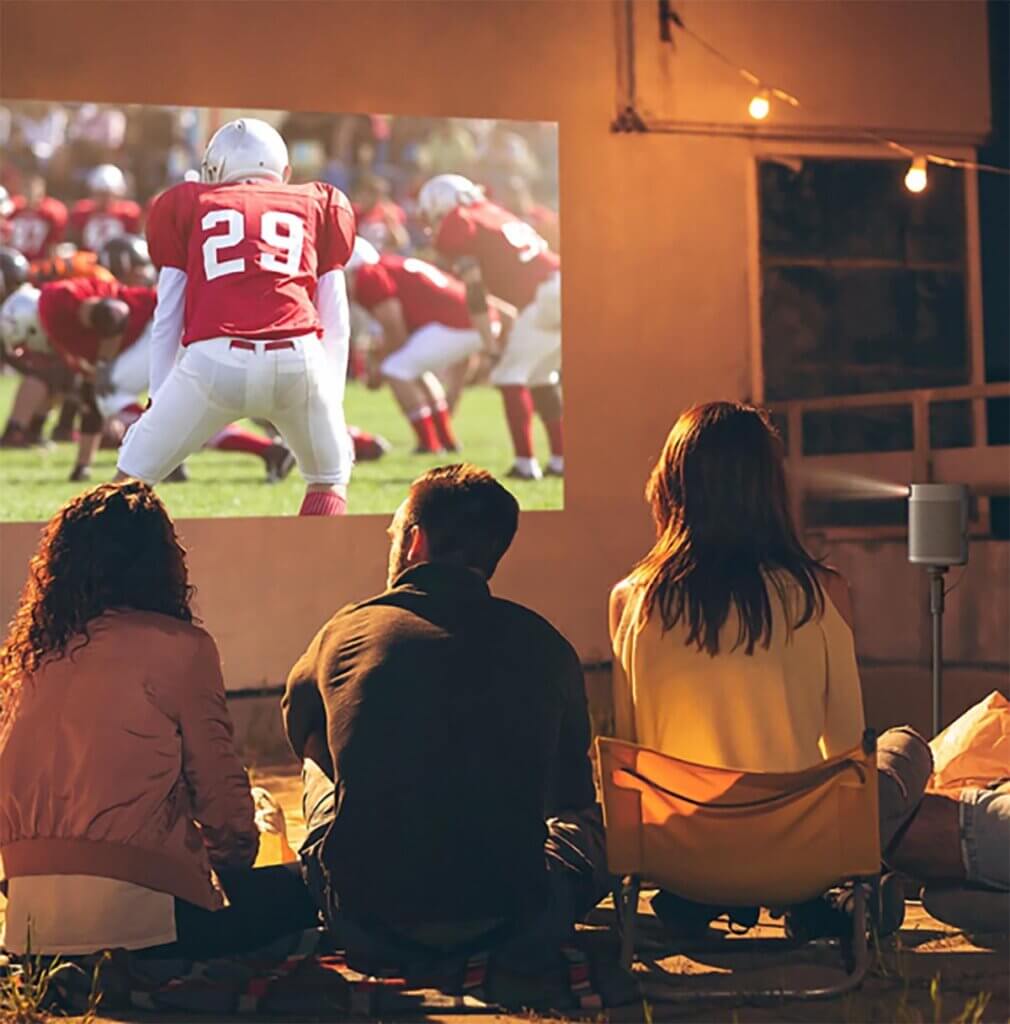 Conclusion
Model Name
Dangbei Neo
XGIMI Mogo 2 Pro
Appearance
Final Price
$599.99
$599.99
Display Chips
0.33″ DMD
0.23″ DMD
Display Technology
DLP
DLP
Display light source
LED
LED
Brightness
540 (ISO Lumens)
400(ISO Lumens)
Resolution
1080P FHD(1920×1080)
1080P FHD(1920×1080)
Throw Ratio
1.2:1
1.2:1
Image Size
37.5″~120″
40″~120″
System
Linux
Android
Content
Official License from Netflix
YouTube, Prime Video, etc
YouTube, Prime Video, Hulu etc…
Keystone Correction
Auto (±30 degrees)
Auto
Focus
Auto, ToF+Camera Auto Focus
Auto
RAM
1GB
2GB
ROM
8GB
16 GB
Bluetooth
Bluetooth 5.0
Bluetooth 5.0
Sound System
Dolby Audio(2*6W)
Dolby Audio(2*8W)
Interfaces
USB 2.0*1
HDMI *1
LAN*1
DC In *1
Line-out*1
USB type-C*1
USB type-A× 1
HDMI *1
AUX 3.5mm × 1
WiFi
Dual-band 2.4/5GHz
Dual-band 2.4/5GHz
Noise
< 24dB
< 30dB
Power Consumption
75W
75W
Dolby Digital
YES
YES
Light Source Lifespan
30,000 Hours
25,000 Hours
Dangbei Neo vs XGIMI Mogo 2 Pro
Both the XGIMI Mogo 2 Pro and Dangbei Neo projectors offer impressive features and performance. The XGIMI Mogo 2 Pro excels in portability, and compatibility with Android TV, making it a great choice for on-the-go entertainment and versatility. On the other hand, the Dangbei Neo shines in terms of its brightness, and image quality, catering to those seeking a more immersive and theater-like experience. What's more, it is the world's first DLP Netflix projector. Ultimately, your decision should be based on your specific requirements and preferences.