Lenovo has launched its latest addition to the projector lineup, the YOGA 5000S Cube Projector. This compact device measures approximately 180x180mmx130mm and weighs around 2.2kg. Packed with impressive features, the YOGA 5000S offers an enhanced projection experience for users.
Powerful Projection Capabilities
The new YOGA Cube Projector utilizes a customized Apollo I light engine, delivering a brightness of 1300 CVIA lumens (equivalent to 2000 ANSI lumens) and a physical resolution of 1080P. With an exceptional light transmittance rate of over 99.5%, users can enjoy vivid and sharp visuals.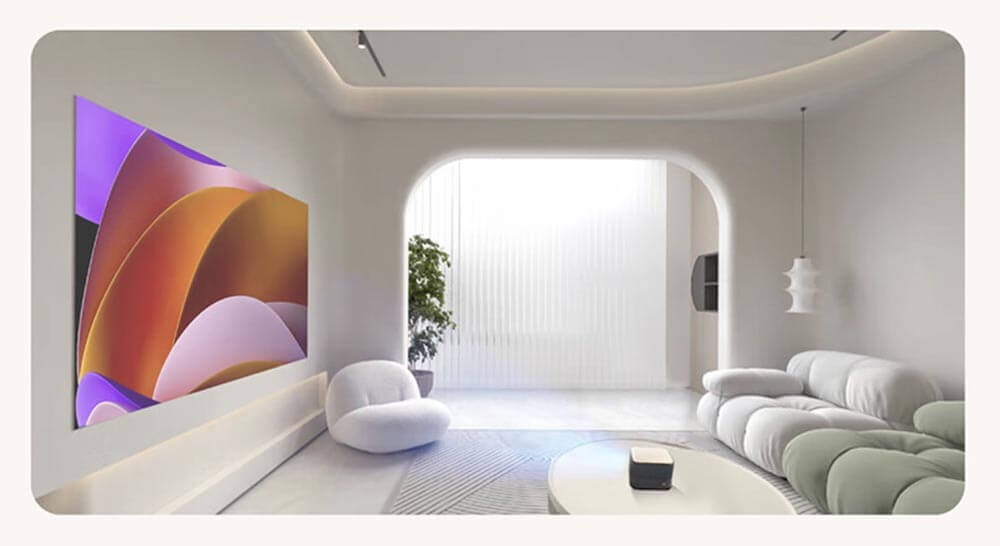 Smart and Convenient Adjustments
Featuring a 4-meter long-distance focus capability, the projector incorporates an internal gyroscope for intelligent multi-angle adjustment. Additionally, it is equipped with an intelligent human recognition algorithm that automatically adjusts the brightness when detecting human presence. The built-in speakers offer a superior audio experience with Dolby audio+DTS HD dual certification while supporting a color temperature of 6500K.
Enhanced Visual Performance
The YOGA 5000S Cube Projector boasts a wide color gamut of 99.7% REC.709, ensuring accurate and vibrant colors. It supports both HDR10+ and HLG decoding and is equipped with a MEMC motion compensation algorithm for smoother video playback.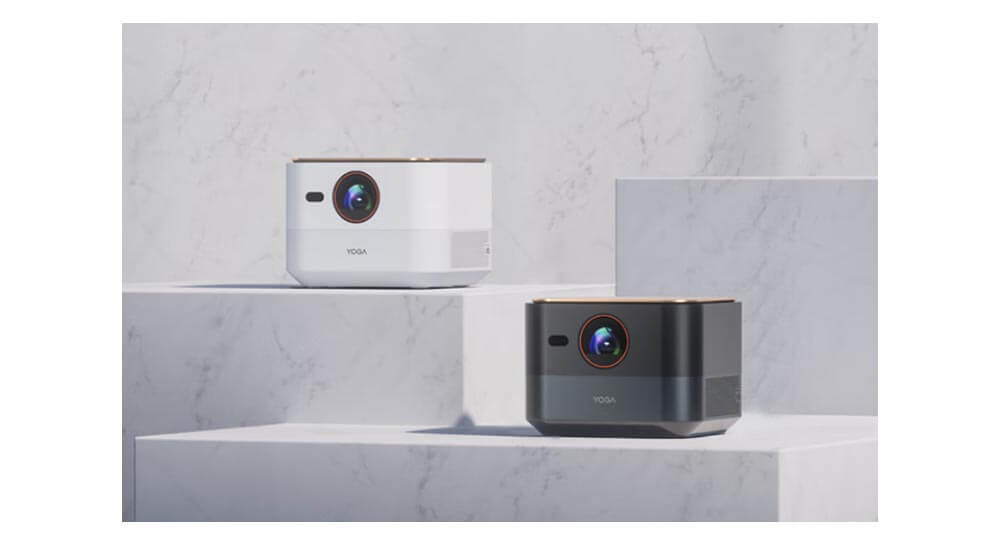 Intuitive Interface and Connectivity
Powered by an Amlogic CPU, the projector operates with a low noise level of 24dB, ensuring a quiet and enjoyable viewing experience. It comes pre-loaded with ZUI Smart Projection 2.0, integrating popular domestic video resources and supporting synchronization with Lenovo personal cloud storage. The device features an HDMI 2.1 interface for 4K60Hz video transmission, two USB-A ports, a S/PDIF interface, and an infrared window, enabling seamless connectivity with smartphones through Bluetooth, infrared, and voice control.
Conclusion
The Lenovo YOGA 5000S Cube Projector combines cutting-edge technology with a compact design, offering users a remarkable visual and audio experience. With its impressive brightness, high-resolution projection, smart adjustments, and convenient connectivity options, this projector is a versatile solution for both entertainment and professional applications. Priced at 3699 RMB, the YOGA 5000S Cube Projector provides excellent value for those seeking a powerful and portable projection solution.