The Lenovo YOGA7000 projector is a projector product of the YOGA series announced by Lenovo on May 3, 2022.
This will also be a smart projector product. At present, it seems to have two color option, one is white and the other is gray. This Lenovo YOGA7000 will be equipped with a lamp with a brightness of 860 ANSI lumens. It is equipped with vifa acoustics. The specific parameters of the Lenovo YOGA7000 projector have not been announced, and it is reported that it will be released together with the YOGA series of notebooks.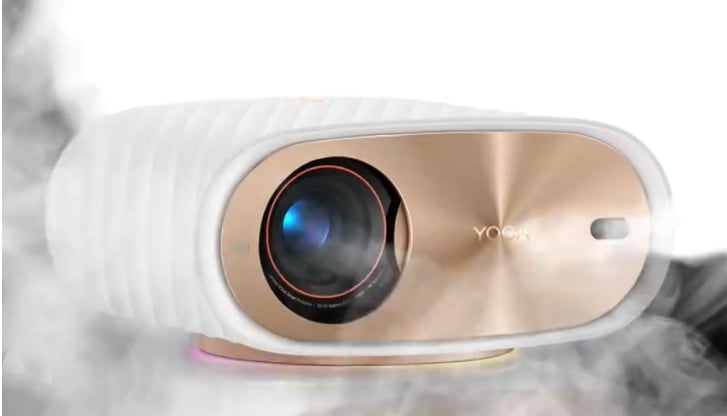 Previously, Lenovo also announced the Lenovo Xiaoxin 520 Chocolate Projector. According to the official poster, this projector uses a set-top box-like slim design, 850 ANSI lumens, and is equipped with Nordic vifa acoustics. According to the positioning, the specifications of the new YOGA 7000 smart projector will be a higher-end product than Xiaoxin series.
Read more:
Lenovo YOGA7000 Projector Speaker Pair Guide
Lenovo YOGA7000 Projector Keystone Correction Feature Guide