Lenovo Xiaoxin 100 uses LCD display technology, and most budget projectors use LCD technology. Its brightness is 700ANSI lumens, which is not bad for its compact size, and it can also project a clear picture under a certain degree of lighting. Its standard resolution is 1080P, which ensures that the details of the picture can be clearly displayed on the screen.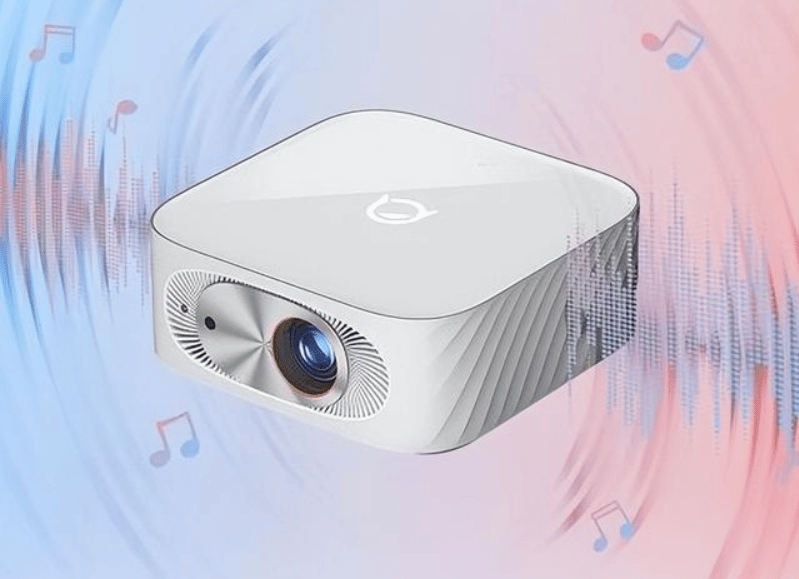 Lenovo Xiaoxin 100 is equipped with Huawei Hisilicon 352 processing chip, which has excellent performance and powerful image processing capabilities. At the same time, it ensures the smooth operation of the system to quickly decode video and image signals; in terms of system storage, it adopts a 2G+16G storage combination and 2GRAM guarantees procedures The 16G storage space supports downloading and installing third-party application software and various content.


Equipped with automatic focus and automatic keystone correction functions, Lenovo Xiaoxin 100 supports side projection installation and use, so that the device can always ensure a square and clear picture. On the other hand, its AI intelligent voice assistant allows users to control the device through voice commands, which is very convenient.

Lenovo Xiaoxin 100 has a body size of 252×256.2×107.5mm and a weight of about 2.3kg. It has a wealth of interfaces, including HDMI, USB, and audio interfaces. It supports connection to computers, U disks, and power amplifiers, greatly enriching users' entertainment life.
Read more
BenQ W1130X Review: 4LED Projector with 2300 Lumens
ViewSonic Unveiled Q30 4K HDR Home Theater Projector | Review