APEMAN LC400 projector has adopted the latest LCD display technology and LED light source. The APEMAN LC400 projector provides Full HD resolutionand vivid image quality. It is 80% brighter than other projectors.
A customized bag comes with the APEMAN LC400 projector, allowing you to carry it aroud easily to anywhere. What's more, it also has included a matched 100 inch projector screen, provding users with one-stop shopping. In addition to this, APEMAN LC400 projector pacakge provides a AC power cable, a HDMI cable, a AV cable, having covered all the basic wired connection options. And it provides a remote control to facilitate the users.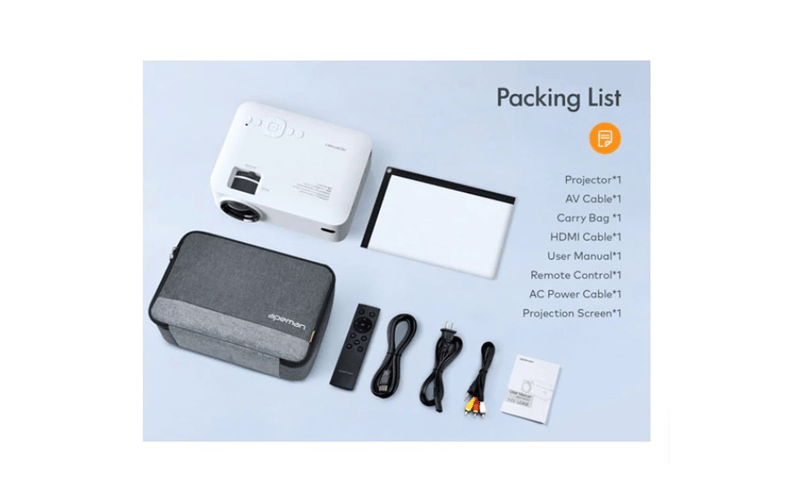 APEMAN LC400 projector specs:Pros and Cons
Pros
1080P Supported
200" Max Display
60000 Hrs Lamp Life with LED lamp
Compatible with HDMI, PS4, TV Stick, VGA, TF, AV, USB Drive
Cons
Dolby sound not support
Requires dark room
Weak wireless connection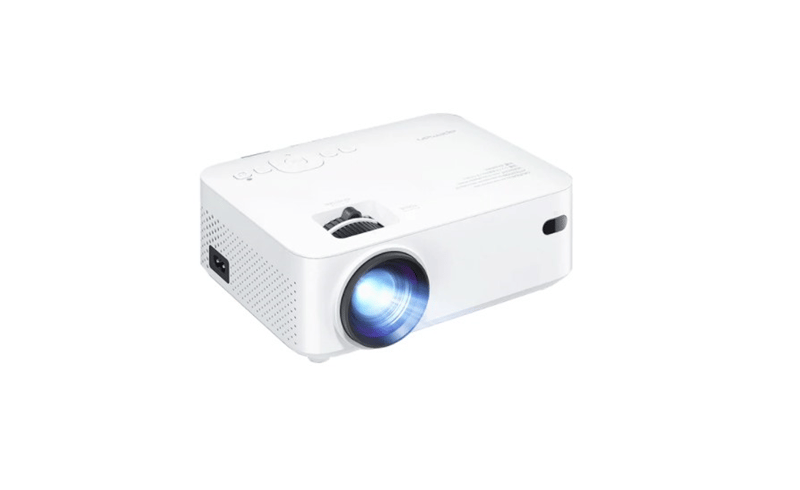 Roll out the height adjustment knob and you will see the screw hole used for the ceiling Mount or Tripod. Its LED lamp has supper long lifespan that is up to 60000 hours. Multiple connection options are able to cover most of your basic demands. You can connect your USB drive, PS4, TV stick to APEMAN LC400 projector to make a full use of this portable powerful projector. As it claimed, this mini projector is able to produce as large as 200 inch image size, but we won't recommend you to actually enlarge the image size to this big, for the image quality may suffer damage.
It is a pitty that APEMAN LC400 projector doesn't support Dolby sound, and its USB port only supports USB flash drive, may fail you in data transfer. One more thing, APEMAN LC400 projector, as a mini portable projector, lacks the ability to cope with ambient light. To enjoy the best image quality it meant to offer, you should kill all the light in your viewing space.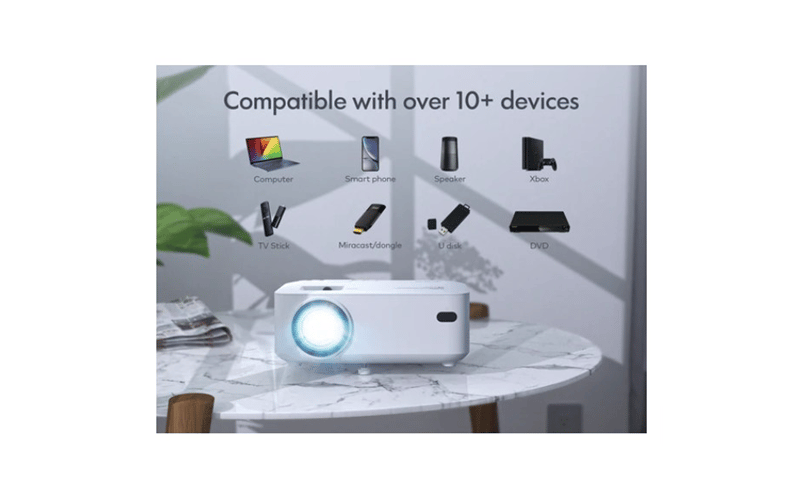 For casual movie-viewing, or taking it to camping or travel, this mini projector along with exclusive bag and matched projector screen will meet your demands properly.
Related post:
How to Select Input Source of APEMAN LC550 Projector?
APEMAN LC350 Projector Quick Setup Guide
APEMAN LC350 Projector No Sound Troubleshooting
How to Select Input Source of APEMAN LC550 Projector?