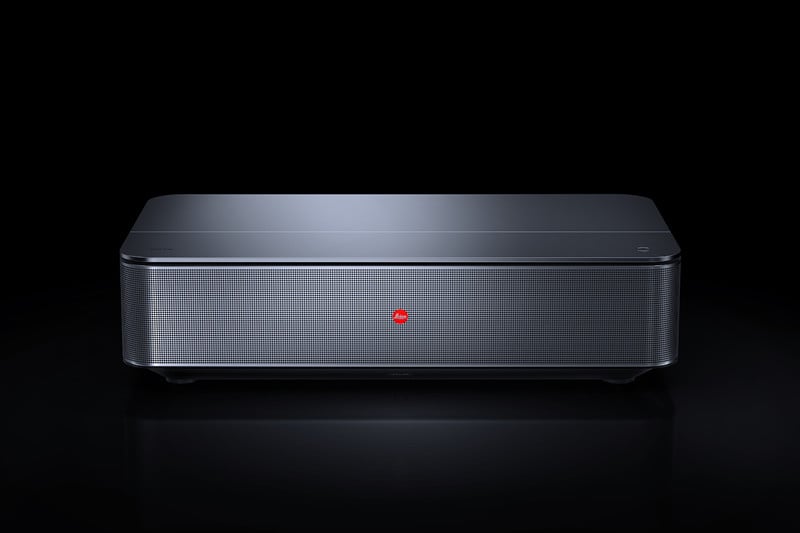 Leica Cine 1 has grabbed lots of attention at the IFA show in Germany. This is not the first foray into a projector in view the camera producer has cooperated with many projector producers before, but it is the first laser TV or UST (Ultra Short Throw) laser projector from Leica. How about the projector?
In this guide, we will review the Leica Cine 1 projector from different perspectives, including specs, appearance, image, throw ratio, system, connectivity, sound, and price.
Leica Cine 1 Review
We will break Leica Cine 1 review into 7 aspects to help you know the projector thoroughly.
Leica Cine 1 Specs
According to the public data, the Leica Cine 1 Laser TV has the following specs and parameters. The projector model has two variants, which are similar to the Samsung Premiere series.
Name
Leica Cine 1 Laser TV
Price
$6,900/$7,900 (80"/100")
Display Technology
DLP
Resolution
4K(3840 × 2160)
Brightness
2,100 /2,500 ANSI lumens (80"/100")
Throw Ratio
0.25:1
Dimensions
60 x 37.8 x 14.9 cm
Weight
13 kg
System
VIDAA 6.0
Color Gamut
> 95% BT 2020
Image Size
80"/100"
Light Source
Triple Laser
Lamp Life
2, 5000 hours
Speaker
2* 20W speakers
Input latency
30ms
Wi-Fi
Yes
Bluetooth
Yes
Interfaces
3*HDMI (HDMI 2.1, eARC)
1*USB2.0
1*USB 3.0
Ethernet RJ45
Appearance
In this section, we review the projector from the perspective of design and size.
Design
The Leica Cine 1 laser TV is typical of Leica's design purist philosophy, which features a timeless and sleek aluminum body with an automatic dust cover for improved lens protection.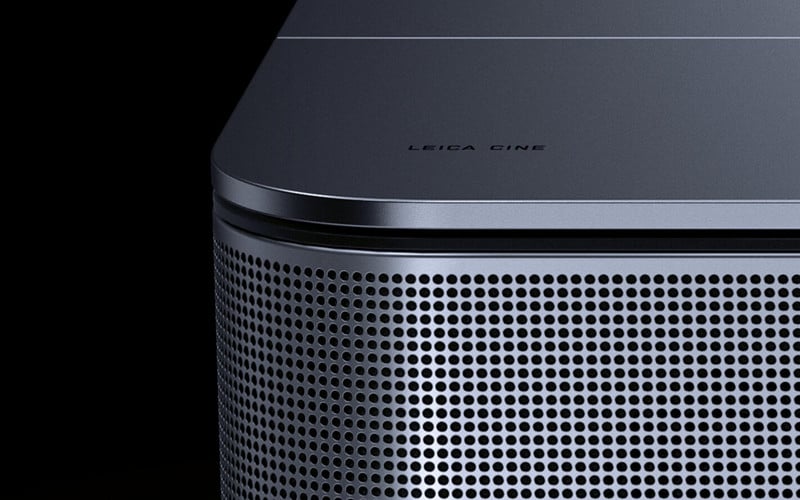 The projector is equipped with an all-around innovative perforated cover made of aluminum to protect the lens and deliver a crystal-clear sound and unobstructed ventilation. You can see an eye-catching logo on the projector's front panel.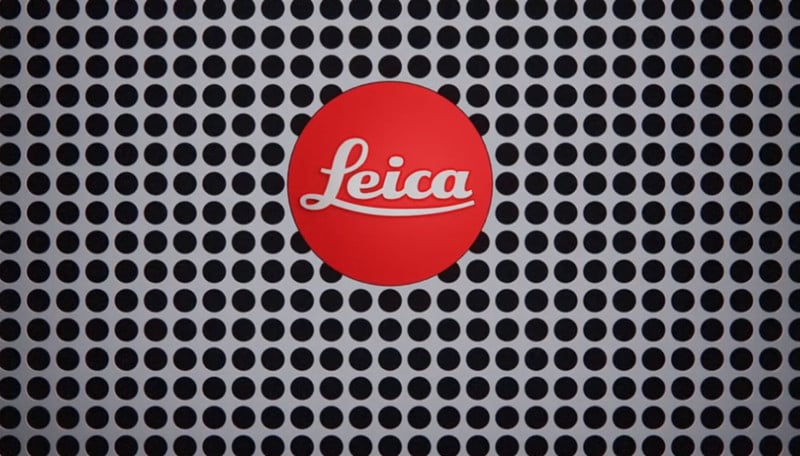 There is a deep groove on the top to nest the lens modules, which is common for laser TV on the market.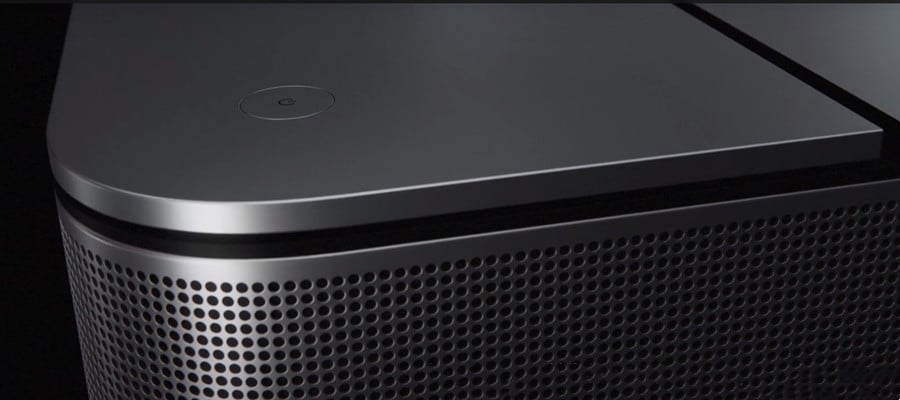 Size
The laser TV measures 60 x 37.8 x 14.9 cm (length, width, and height) and weighs 13 KG, which is bigger and heavier than a common portable projector.
Image
The Leica Cine 1 laser TV adopts DLP display technology and a triple laser light source, delivering colorful images. It has 4K resolution and high coverage of BT. 2020, producing crisp and vivid images. For light sources, the projector adopts a triple laser as the light source and has a long lamp life of up to 25,000 hours. As for brightness, the 80-inch version has 2,100 ANSI lumens while the 100-inch version produces 2,400 ANSI lumens. The bigger the lumen figure, the higher brightness, and the better the image effect. Put simply, the 100-inch model has a bigger screen and brighter images.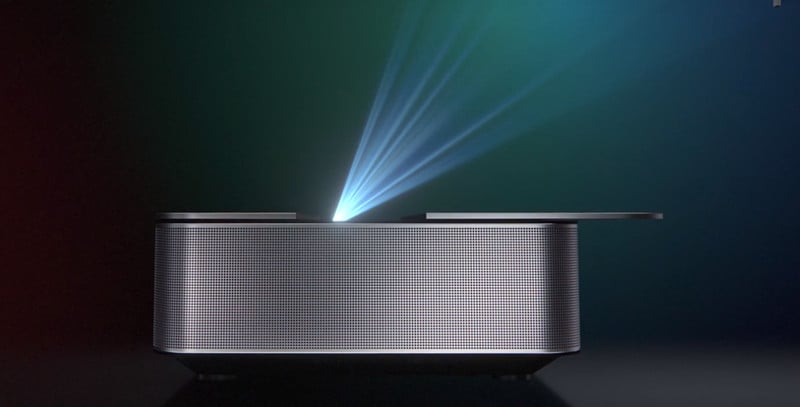 The max screen size is 100 inches, which is not so big as the common laser TV, about 100-150 inches.
Throw Ratio
Leica Cine 1 laser TV has a throw ratio of 0.25:1, which can project 100" from a distance of 30cm (about 12 inches), and the 80″ model can project 80" from a throw distance of 15 cm (about 6 inches). The throw distance is longer than its competitor VAVA Chroma, which has a throw ratio of 0.233:1 and projects a 100" screen from 7.2 inches away.
System
Leica Cine 1 laser TV will be powered by VIDAA OS, a system based on Android from Hisense. In addition, the projector has a built-in TV tuner and you can access streaming shows conveniently. It is said that the US version will have an Android TV system.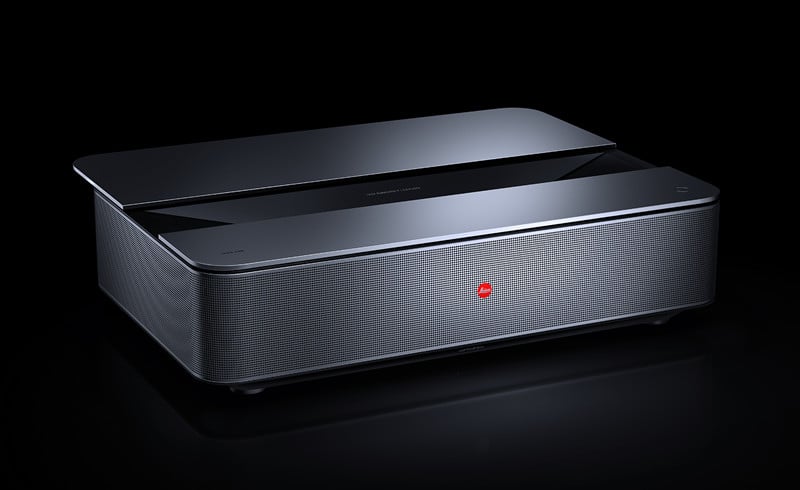 You may be interested in the post How to Use a Projector as a TV.
Connectivity
Leica Cine 1 laser projector is equipped with versatile interfaces, including 3 HDMI interfaces, (1 HDMI 2.1 port with eARC), USB 2.0, USB 3.0, and a Common Interface slot. You can connect the projector to external devices, including computers, game consoles, etc.
It supports both Wi-Fi and Bluetooth, ensuring a convenient and quick wireless connection. You can connect it to a Bluetooth speaker to get a more powerful sound.
Sound
The laser TV is equipped with dual 20W speakers and has 4.2 Atmos-certified audio. Besides, the projector also supports Dolby Digital Plus, which is necessary for shows or videos on some streaming platforms. Compared with other similar projectors, the audio is more delightful and pleasant.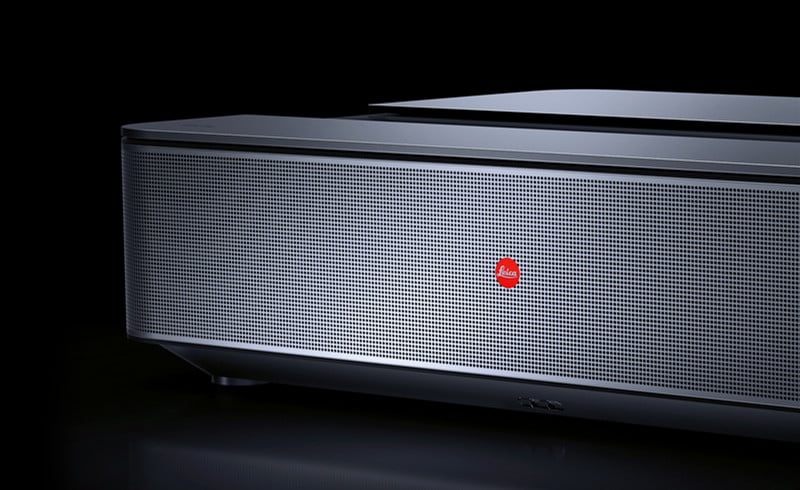 Price
The 100-inch Leica Cine 1 model costs $7,900, while the 80-inch model will probably cost $6,900, which is more expensive than the common laser TV or UST laser projectors on the market.
Check the retail price comparisons of popular laser TVs on the market.
| | | | |
| --- | --- | --- | --- |
| Models | Leica Cine 1 | VAVA Chroma | Samsung Premiere |
| Price | $6,900/$7,900 | $3499 | $3499/$6499 |
| Brightness | 2,100/2,500 ANSI lumens | 2,200 ANSI Lumens | 2,200 ANSI Lumens |
| Resolution | 4K UHD | 4K UHD | 4K UHD |
| Image size | 80-100 Inches | Up to 150 Inches | 120-130 Inches |
Conclusion
Compared with other laser TVs on the market, Leica Cine 1 is slightly more expensive and projects a smaller screen. But Leica Cine 1 100-inch version is better in brightness. Besides, the Leica Cine 1 is much more exquisite in terms of design and appearance. More importantly, Leica adopts its self-developed Summicron lens tech with aspherical elements in the optical machine. After all, Leica is leading in terms of camera and lens.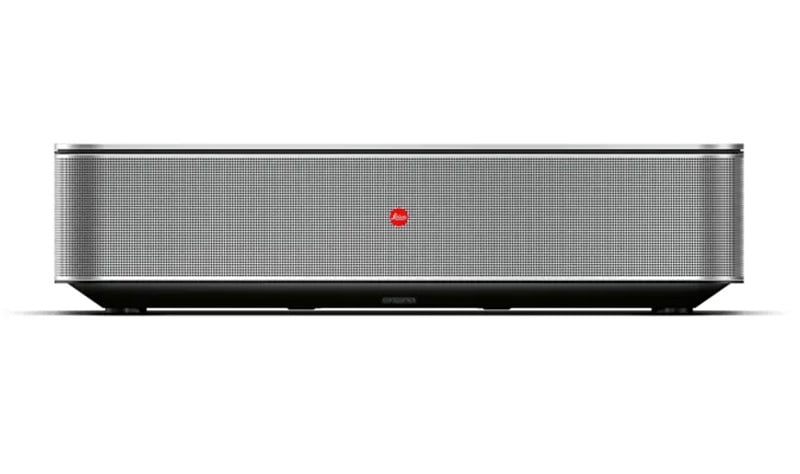 As for availability, Leica Cine 1 laser TV will be officially released in Q2 2023 in Europe and Q4 in the US market.
Related Posts
Leica Cine 1 Laser TV First Look: How is It?
Hisense Introduced Vidda C1 4K Laser Projector