Hisense and the legendary camera maker Leica have jointly launched a laser TV, named in Leica Cine 1. Recently, it gives its first look at IFA, let's find out how is this new 4K laser projector.
Leca Cine 1, can project an image as large as 100-inches wide form 12 inches and has a service life of up to 25,000 hours.
Leica Cine 1 is an ultra-short-throw (UST) projector that has built-in Android TV. You don't need additional streaming devices to play the content. Countless online streaming apps is provided by the system itself. With As for sound, it houses Dolby Atmos speakers, is able to give surround sound to fill the room.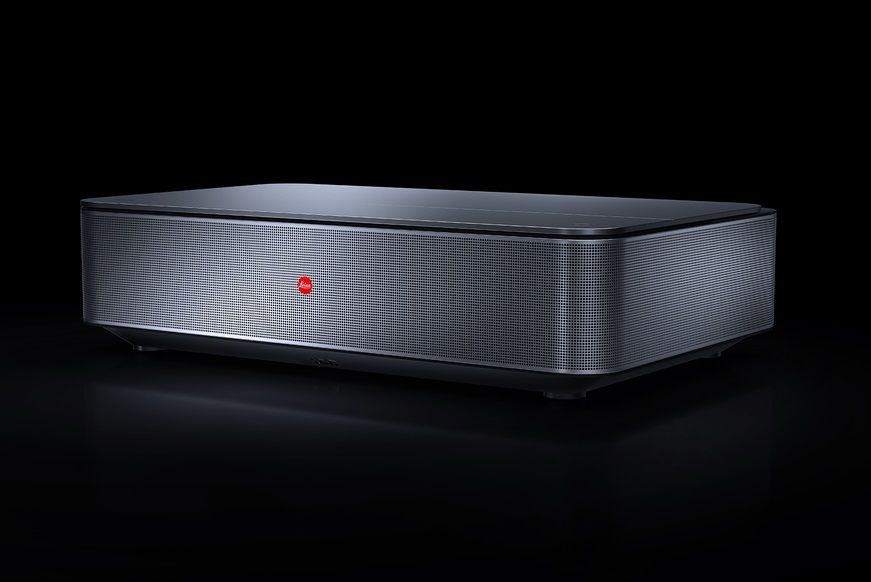 The Cine 1 has a silver premium aluminium body and a slim automatic dust cover. On the sides are perforated plates for improved audio output and ventilation.
The Leica Cine 1 will arrive on shelves in North America and Europe in the second quarter of 2023, 80-inch projector will cost around USD 6,900 while the 100-inch version will cost USD 7,900.
Read more:
XGIMI Launched Innovative Magic Light Projector