JMGO N1S Pro projector is set to be launched in the near future, as indicated by the official JMGO website. This product employs three-color laser display technology and supports 4K resolution, all while featuring an integrated cloud platform support design.
Based on the information currently available, the JMGO N1S Pro projector continues to use the MALC Trinity three-color laser engine and a 0.47″ DMD display chip. It supports functionalities such as MEMC motion compensation and near-field voice recognition. The projector is equipped with HDMI 2.1 and USB 2.0 ports and maintains a similar appearance and some parameters to its predecessor, the JMGO N1 Pro.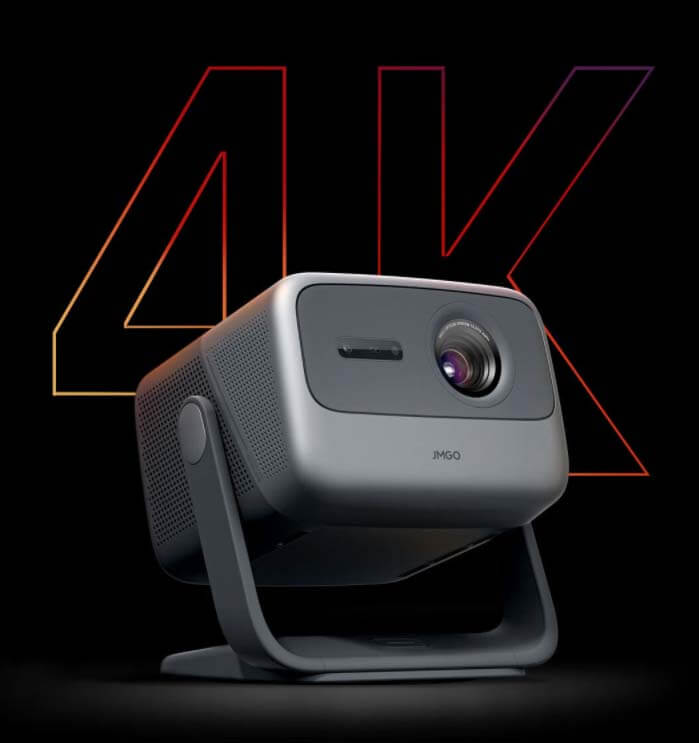 The JMGO N1 Pro projector was introduced in December of last year, boasting a resolution of 1080P and a brightness of 1500 CVIA lumens. It featured a modular laser stack technology, a 400-zone four-layer homogenization system, and LSR dynamic speckle dissipation technology. The projector supported a high contrast ratio of 1600:1, an expansive color gamut of 110% BT.2000, professional color accuracy with △E<1, a billion colors, and 95% brightness uniformity. The system was powered by Bonfire OS, offering four distinct spaces for movie viewing, music, ambience, and rhythm.
The launch of the JMGO N1S Pro projector is expected to bring a series of upgrades over its predecessor. Apart from the resolution boost to 4K, improvements may include enhancements in brightness and detail functions. Addressing the issue of speckle dispersion in three-color laser systems, the new product may also introduce new solutions.
In conclusion, the JMGO N1S Pro projector is poised to build on the foundation of its predecessor, elevating the visual experience with 4K resolution and potentially addressing previous limitations of three-color laser technology.