Dangbei, a leading provider of large-screen home entertainment services, has announced its participation in the upcoming IFA 2023 event, scheduled from September 1st to 5th. The event will serve as a platform for Dangbei to unveil its latest breakthrough – the Dangbei Atom, an ultra-slim laser projector seamlessly integrated with Google TV. Dangbei will present its diverse projector lineup, including the 4K home theater and lightweight Full HD mini projectors, at Hall 20-111 in the IFA Home & Entertainment section.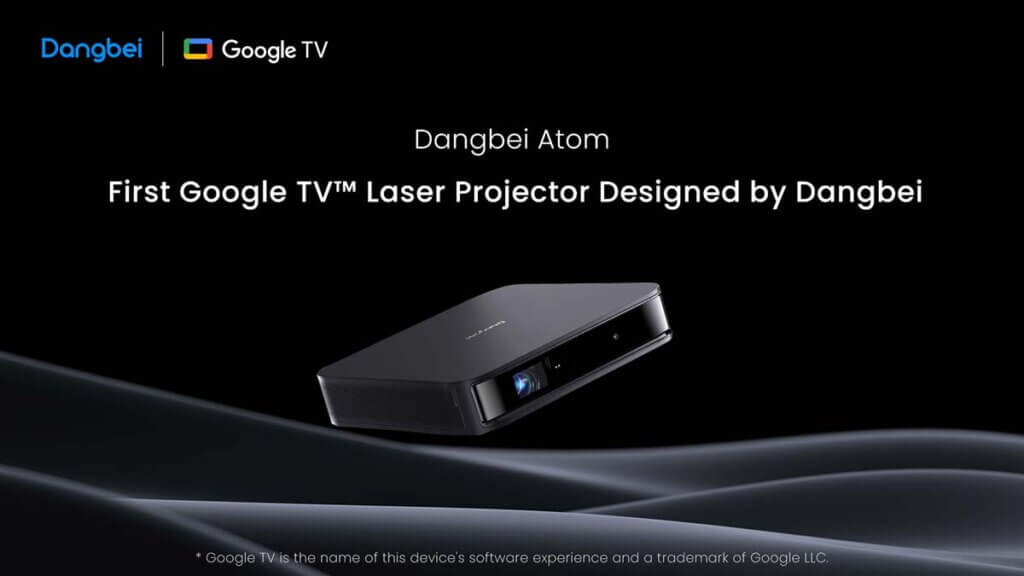 The Dangbei Atom represents a significant milestone as it merges a high-quality laser projector with the smart capabilities of Google TV. This integration offers users access to a wide array of entertainment options, including popular streaming services like Netflix, YouTube, and Disney+, all conveniently navigable through voice commands. Google TV's personalized recommendations facilitate effortless exploration of new content from various apps and subscriptions.
The presence of built-in Google Assistant enables intuitive navigation through the Google TV interface and content playback control using voice commands. Additionally, the Dangbei Atom incorporates Chromecast functionality, enabling the seamless casting of media from compatible mobile devices directly to the expansive projected screen.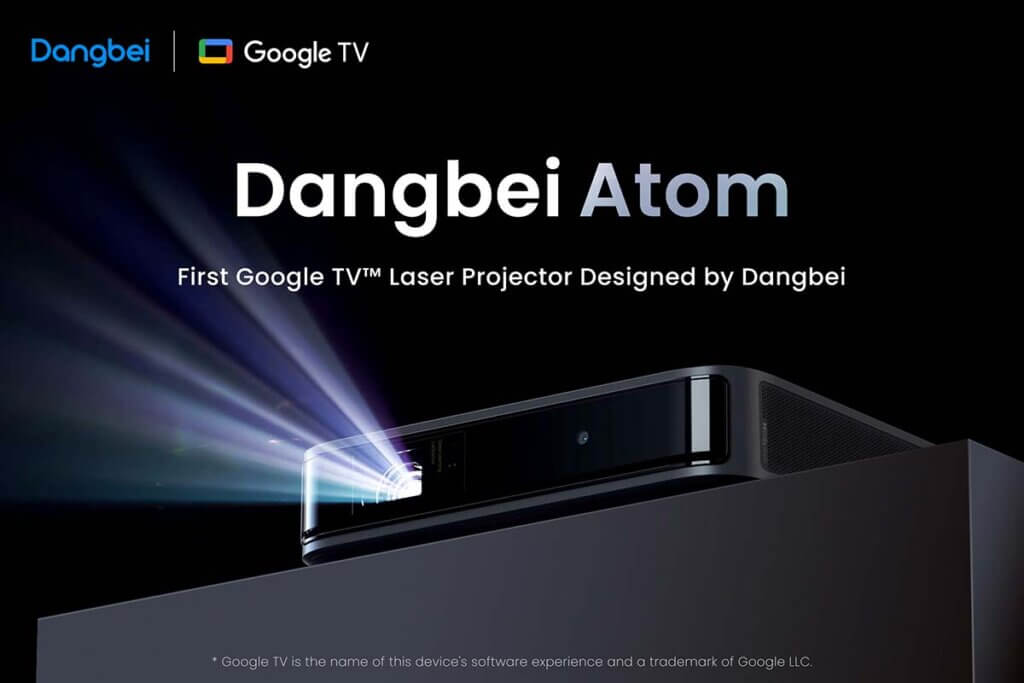 The Dangbei Atom boasts impressive specifications, including ultra-bright 1200 ISO lumen ALPD® laser brightness and 1080p Full HD resolution, delivering stunning visuals on projections of up to 180 inches, even in well-lit environments. The Atom's robust 3D capabilities further enhance cinematic experiences, supporting various 3D formats for an immersive viewing experience. Despite its powerful performance, the Atom maintains a sleek form factor, measuring only 4.75 cm thick and weighing 1.28 kg, ensuring portability for on-the-go entertainment.
Aligned with the celebration of its 10-year anniversary, the introduction of the Dangbei Atom signifies a notable advancement for the company. Dangbei extends an open invitation to consumers, partners, and enthusiasts to experience firsthand the cutting-edge Dangbei Atom and explore other models showcased at IFA 2023.
Date: September 1st-5th, 2023
Venue: Hall 20-111, Messe Berlin, Germany
About Dangbei
As a premium provider of smart large-screen services, Dangbei specializes in designing and developing software matrix, operating systems, smart projectors and more. Dangbei's mission is to bring an extraordinary audio-visual experience on large screens to its customers – through diverse, versatile and innovative products.
The trust of over 200 million users drives Dangbei to provide constant inspiration and guidance to the global entertainment landscape. Dangbei's large-screen software has achieved the top position in China. Its applications and contents cover a wide range of fields such as music, film and television, health, education and tools. Dangbei also ranks Top 2 in terms of shipments in China and occupies the top position in the laser projector category. Learn more at us.dangbei.com.