When it comes to transforming your living space into a captivating cinematic experience, the Philips Screeneo U5 Ultra-Short Throw 4K Projector takes center stage. With its cutting-edge technology and impressive features, this projector offers an immersive visual journey that's hard to match.
Ultra-Short Throw Brilliance
One of the standout features of the Philips Screeneo U5 is its ultra-short throw capability. Traditional projectors require ample distance to project a large image, but the U5 defies this norm. Placing it just inches away from the wall can create a massive screen, perfect for both small and spacious rooms. This eliminates the need for complicated ceiling mounts or dedicated projector rooms, making it incredibly convenient for any home setup.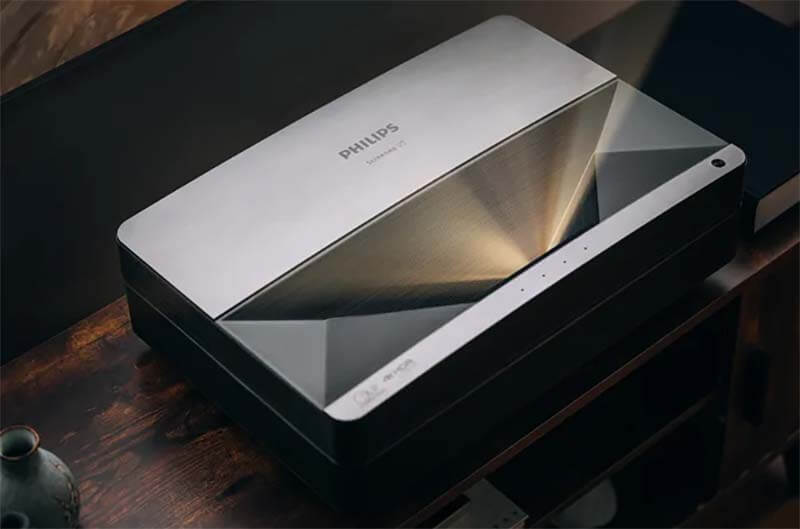 4K Visual Excellence
Visual clarity and crispness are at the forefront of the Philips Screeneo U5's design. Boasting 4K resolution, you'll be treated to an exceptional level of detail and realism. Whether you're watching your favorite movies, streaming shows, or playing video games, every image comes to life with vibrant colors and intricate textures.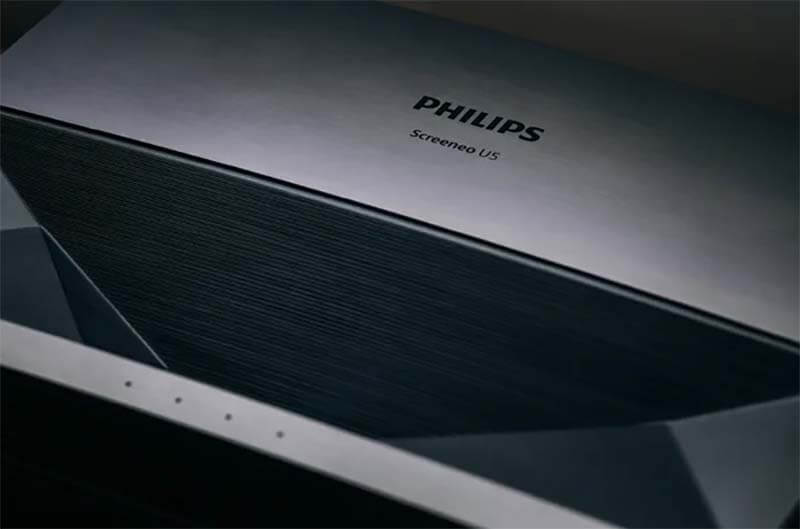 Immersive Audio Experience
To complement its stunning visuals, the U5 projector also offers an immersive audio experience. Integrated stereo speakers produce rich sound quality that fills the room, creating a truly captivating atmosphere. For those craving even more audio power, the projector offers easy connectivity to external sound systems for a cinema-like soundstage.
Smart Connectivity and Control
The Philips Screeneo U5 goes beyond mere projection by offering smart connectivity options. It seamlessly integrates with your favorite streaming platforms, allowing you to access content directly from the projector. The included remote control or compatible mobile apps make navigation and control a breeze.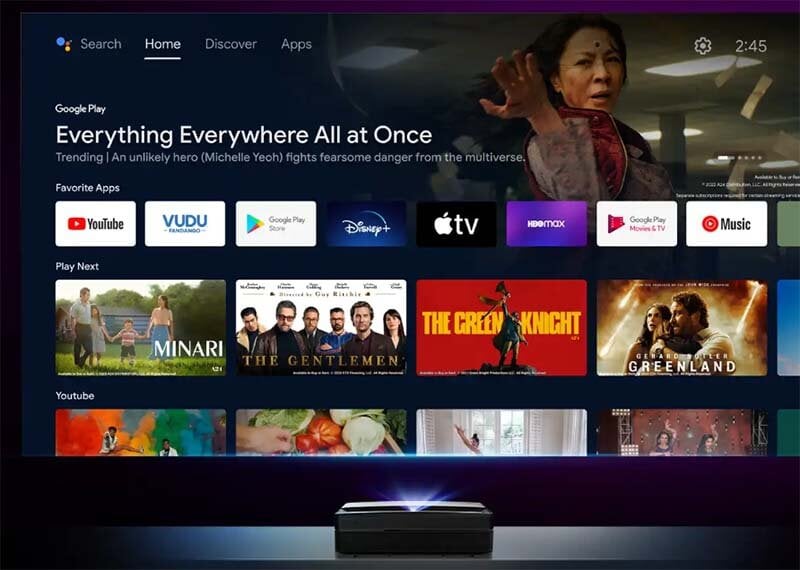 Versatility and Convenience
The U5 projector caters to a wide range of entertainment preferences. Whether you're hosting a movie night, watching the big game, or enjoying a gaming session, its versatility shines through. The projector's ease of setup and compact design further enhance its convenience, allowing you to effortlessly transform any room into an entertainment hub.
In conclusion, the Philips Screeneo U5 Ultra-Short Throw 4K Projector is a game-changer in the world of home entertainment. With its ultra-short throw capability, 4K resolution, immersive audio, and smart features, it offers an unparalleled viewing experience. Whether you're a movie enthusiast, a gaming aficionado, or simply looking to elevate your entertainment setup, the U5 projector is a remarkable choice that brings the theater experience to your doorstep.