Screeneo U5 is Philips fisrt 4K Ultra Short Throw laser projector, it can be placed just inches/cm away from your wall or screen for crystal-clear True 4K UHD entertainment. It will optimize your space with the lowest throw ratio, 0.21, just set it up 11" away, you will get an 120" big screen.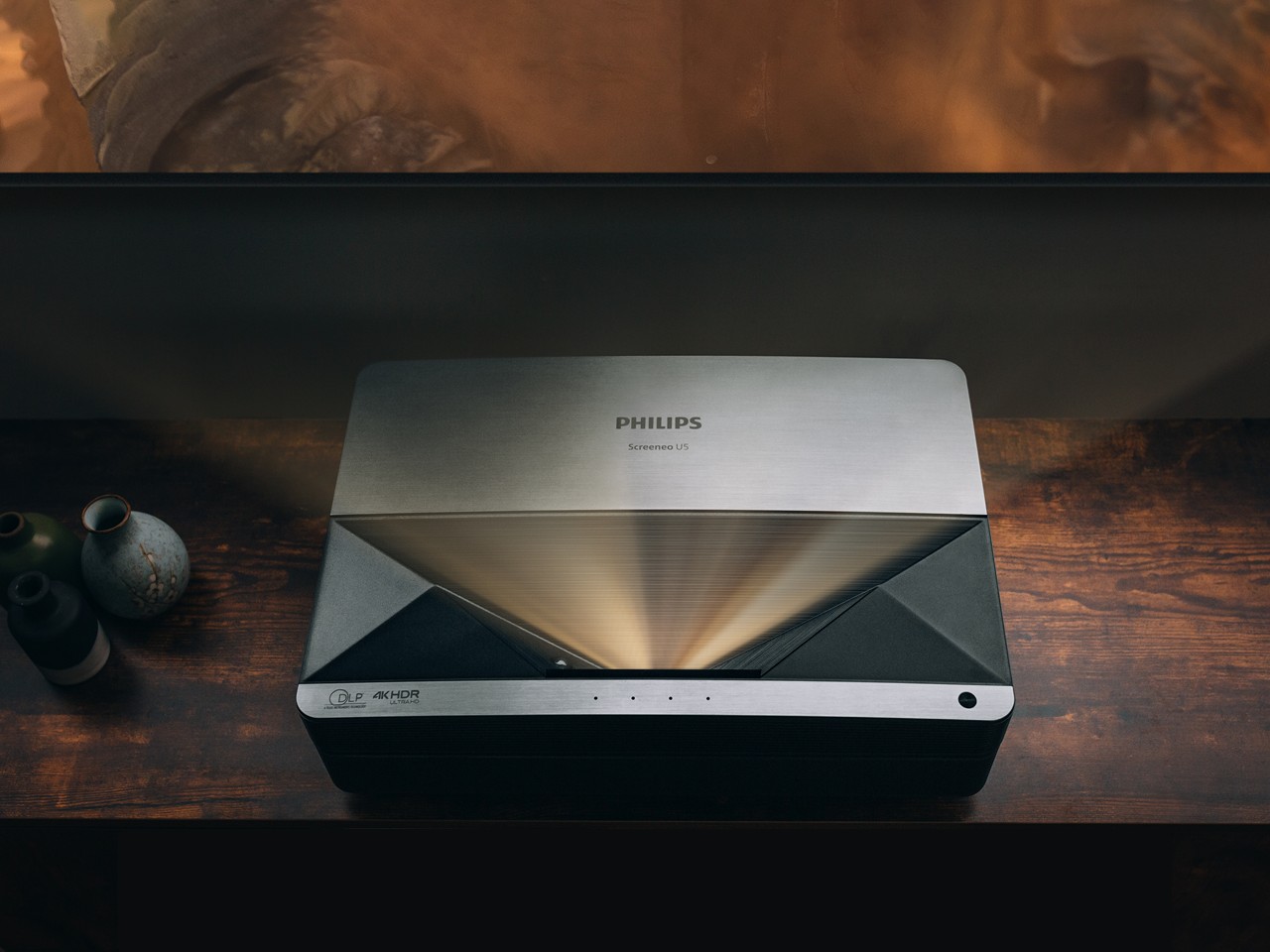 You can watch movies and more in True 4K UHD sharpness on Screeneo U5, the picture remains lifelike and text is crystal-clear even when displayed at up to 150". It delivers dramatic home cinema viewings with vivid pictures, deep contrast and a bright image in any conditions. For more information, please click out Philips Screeneo U5 review.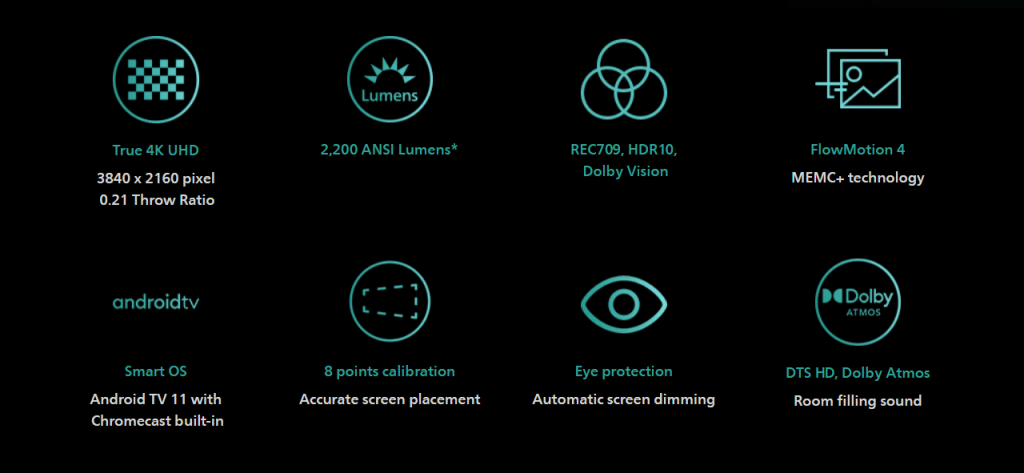 Let us move to the price of Screeneo U5, it's still under funding on Indiegogo.com. But we have some clues. Screeneo U4 comes with 1,259 USD, considering it is a 1080P LED projector with only 400 lumens, Screeneo U5, as a laser UST 4K projector with amazing 2,200 lumens, should definetly cost more than Screeneo U4. We have a previous model Screeneo S6 was sold for 1,899 USD, a 4K DLP projector but offers only 2,000 LED lumens and won't provide Android TV and ultra short throw ratio. Therefore, we have reason to believe that Screeneo U5 will cost at least more than 2,000 USD.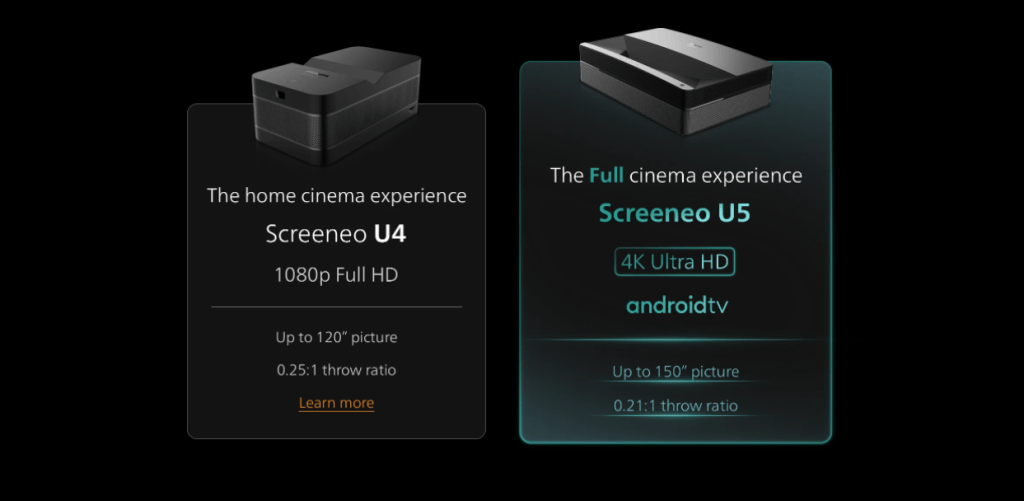 But Philips offer discounts for who sign up to access the launch-day deal, up to 48% off.
Read more:
Philips Screeneo U5 Review: UST Projector With Dolby Vision
Philips Screeneo U5 vs Philips Screeneo U4: What Are the Differences?