Sometimes you have connect a device to InFocus IN119HDG Projector but the projector fails to show the content of your device. It is probably that you didn't select the correct input source, follows the steps below you will know how to do it.
Steps to Select Input Source of InFocus IN119HDG Projector
Use this option to enable / disable input sources. Press to enter the sub menu and select which sources you require. Press "Enter" to finalize the selection. The projector will not search for inputs that are not selected.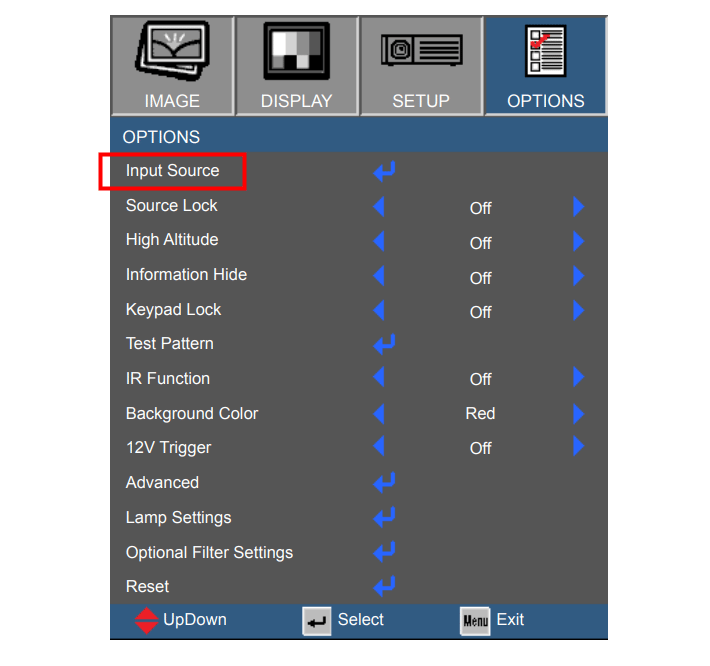 Related post:
How to Change Language of InFocus IN119HDG Projector
InFocus IN119HDG Projection Method Adjustment Guideline