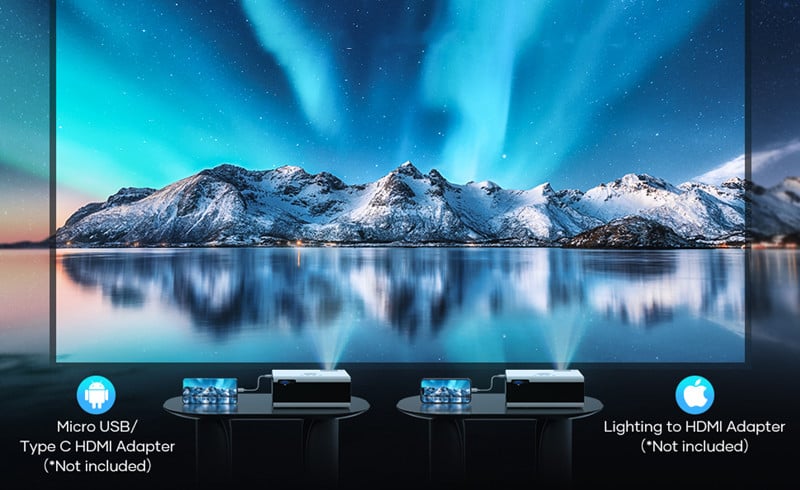 VACASSO projector is a budget mini projector that is popular in many online shops. However, it is a multimedia projector that comes without a smart system. In this guide, we will introduce how to connect a VACASSO projector to a phone.
How to Connect VACASSO Projector to Phone?
As this projector has no Wi-Fi, we can only connect the projector to the smartphone in a wired way.
VACASSO Projector: Connects to iPhone
Power on this VACASSO projector.
Fetch your lightning to HDMI adapter.
Plug the HDMI port into the projector and plug the lightning port into your projector.
Tap "Trust" when your iPhone prompts a message to remind you to allow the projector to access your iPhone.
Then, the screen of your iPhone can be mirrored on your projector screen.
VACASSO Projector: Connects to Android Phone
Like the guide above, power on the projector first.
Find your Micro USB/ Type C to HDMI adapter.
Plug the HDMI port into the projector, and plug the other end (Type C or Micro USB) into your Android phone.
Select the Trust button and enable your projector to access the smartphone.
Then, your Android phone and the projector can be connected.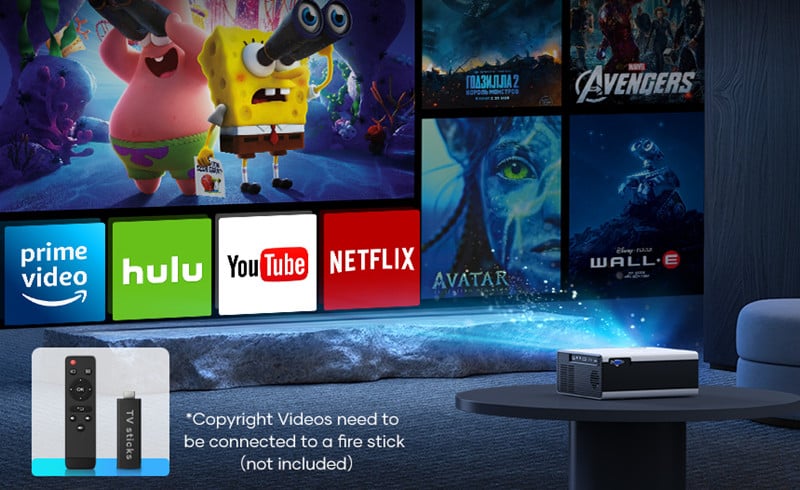 Please note that some copyrighted apps can't be mirrored, for example. Netflix, Prime Video, Hulu, and more. If you need to watch content via these streaming apps, you can connect this projector to a TV stick or a computer.
Related Posts