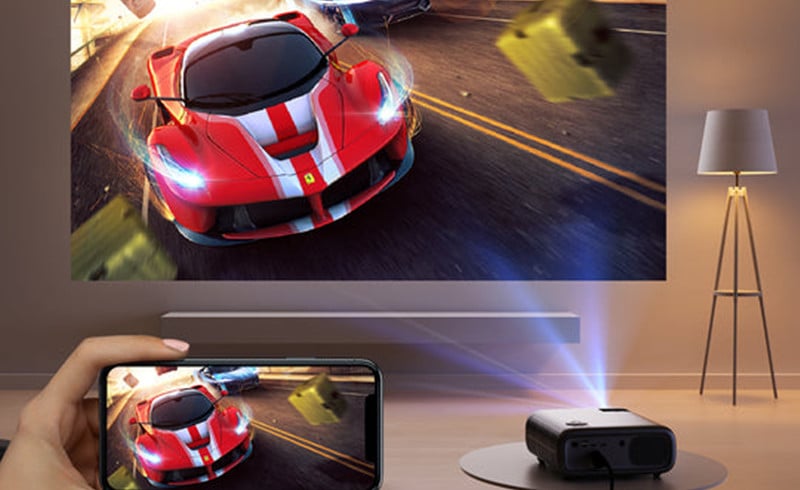 NexiGo PJ40 projector can be connected to your iPhone, and you can connect the projector to your iPhone according to the following steps.
How to Connect NexiGo PJ40 Projector to iPhone?
Wired Connection

Power on your NexiGo PJ40 projector.
Fetch the Original Charging Cable (data cable) of your iPhone.
Connect the two devices using the charging cable by plugging the USB end into the projector and connecting the lightning end to your iPhone.
Tap "Trust This Computer" on your iPhone when there is a reminder message.
Your projector and the iPhone will be connected.
Wireless Connection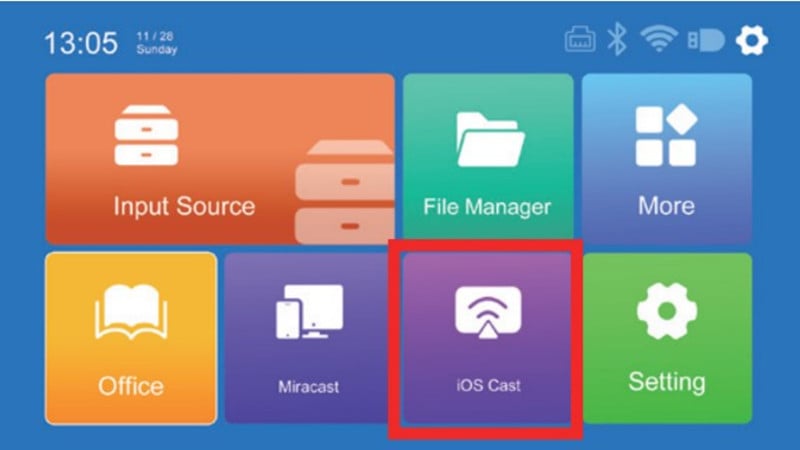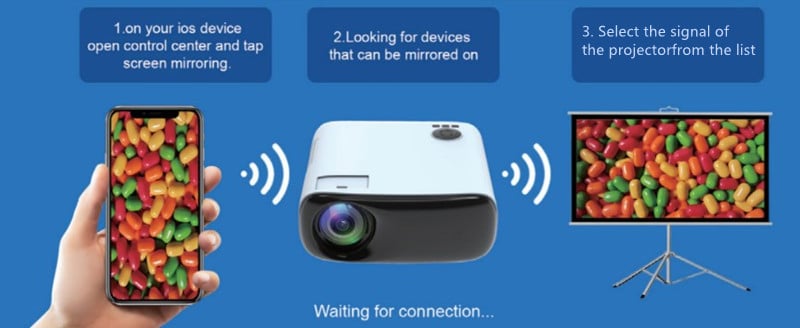 Power on your NexiGo PJ40 projector.
Connect the projector to the Wi-Fi that is the same as your iPhone.
Select iOS Cast and then Airplay Mirror from the options.
Open the control center of your iPhone and tap screen mirroring.
Select the signal of the projector (NexiGo-PJ40) in the available list.
Then, the two devices can be connected.
Tips
When you are using a wireless connection, please make sure the two devices are connected to the same network.
Ensure the Wi-Fi network is quick and stable so that the screen mirroring is smooth and uninterrupted.
Select the right signal as the input source. You can switch the input source when the projector shows no signal.
Please note that Netflix and other similar streaming apps cannot be mirrored via smartphone due to HDCP.
Related Posts