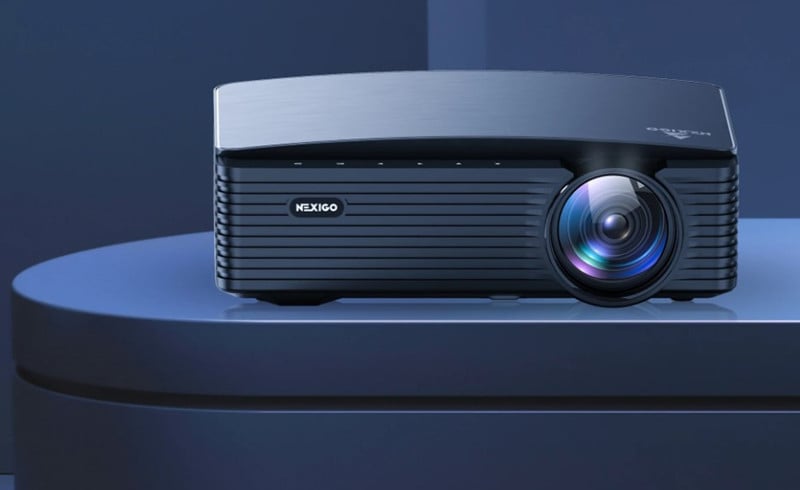 NexiGo PJ20 projector can be connected to a DVD player. You can follow the steps below to connect the projector to a DVD player.
NexiGo PJ20 Projector DVD Connection
In order to use a device with a standard RCA connection you will need to obtain an RCA to 3.5 mm adapter.
Here are the details.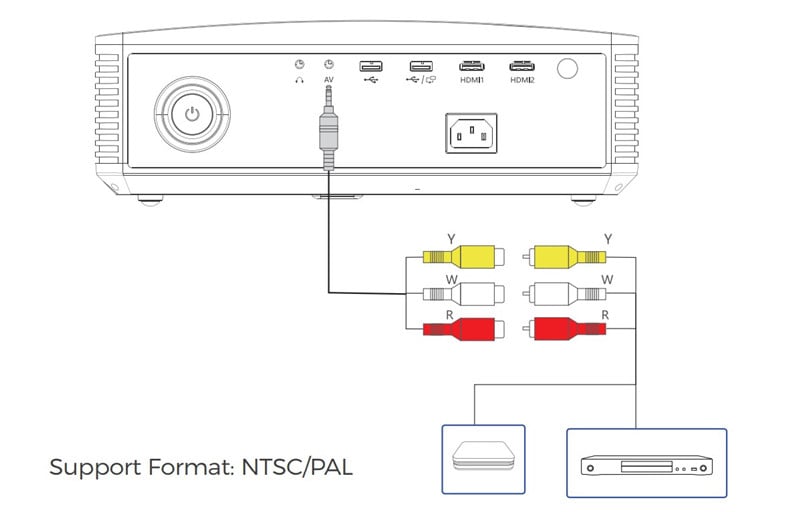 Connect the adapter to the projector as shown below.
Connect the RCA plugs from the device to the RCA jacks on the adapter. Make sure the connectors are matched with the same colors, including yellow, white, and red. You can also just use a singular AV cable if this is an option for your device.
Once connected, go into the on-screen menu and select AV under Input Source as shown below.
Then, the projector and the DVD player can be connected.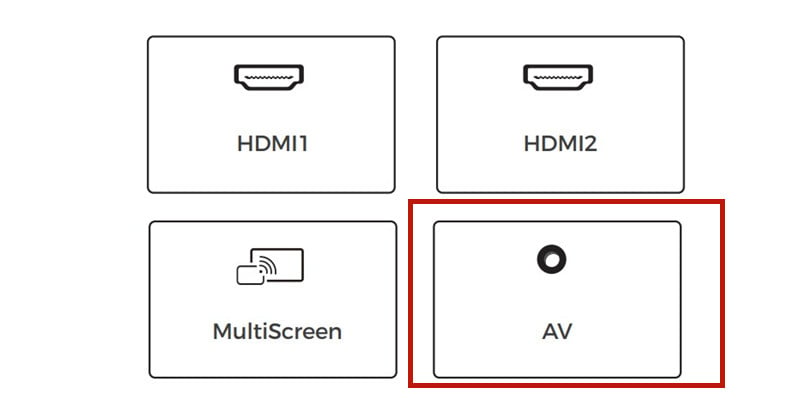 Connection Tips
Please choose the correct signal as the input source.
If there is no sound output, check the audio format.
Ensure that the audio format is supported on this projector.
Related Posts
How to Connect NexiGo PJ20 to iPhone?