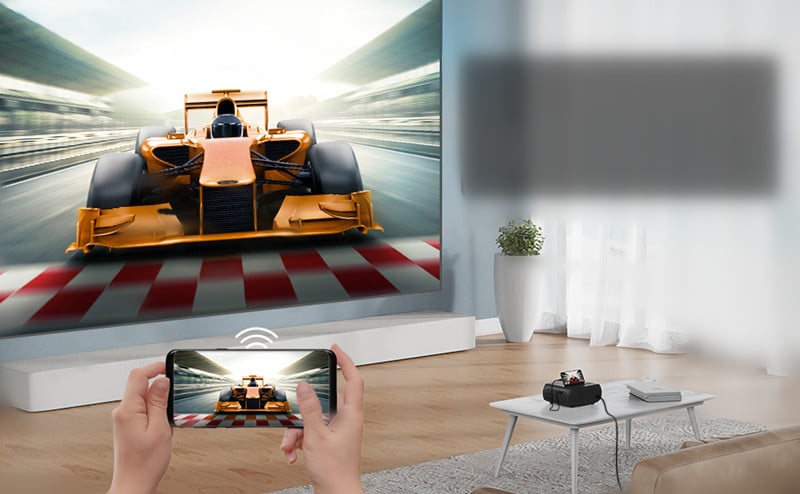 Jimveo Projectors are hot on the market. In this post, we take Jimveo E10 as an example and share how to connect Jimveo projector to iPhone.
The Jimveo E10 projector supports both wired and wireless connection methods. Here are the details.
Wired Connection
Press the power button of the Jimveo projector to turn it on.
Fetch the original lightning charging cable of your iPhone.
Plug the lightning port into your iPhone.
Connect the USB end of the cable to the USB interface of the Jimveo projector.
There will be a notice message on the iPhone screen when the connection is well connected.
Tap the Trust button to allow access to the Jimveo projector.
Then, the two devices are connected. You can see the projection image on the projector screen.
You can also use a lightning to HDMI adapter to connect in a wired way.
You may be interested in How to Watch FIFA World Cup Qatar 2022 via Projector.
Wireless Connection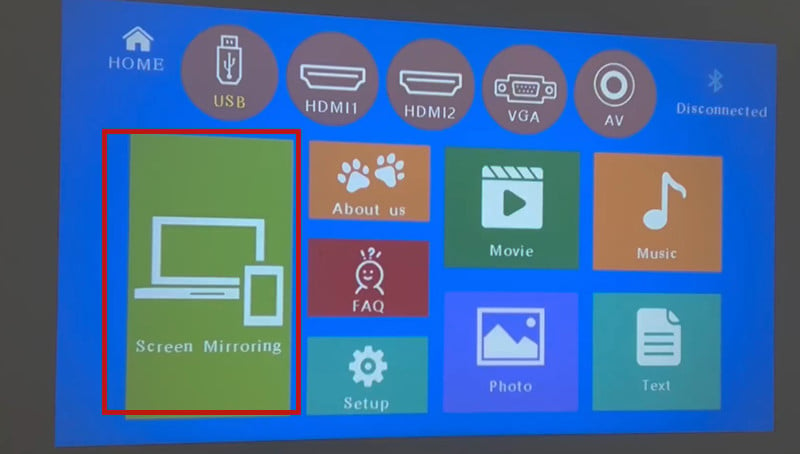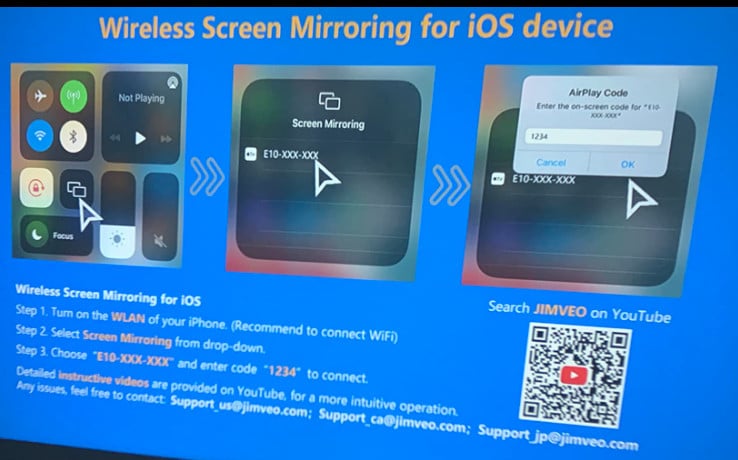 Power on your Jimveo projector.
Connect the projector and your iPhone to the same Wi-Fi network.
Enter Screen Mirroring from the homepage of the projector. You can also press the source button on the remote and select Screen Mirroring as the input source.
Enable the screen mirroring function on your iPhone Control Center by swiping down the screen.
Choose the signal of your Jimveo projector and enter code "1234" to connect.
That's all for the guide on how to connect Jimveo projector to iPhone. Compared with a wireless connection, the wired connection is smoother and more stable.
Related Posts
How to Connect Phone to Vankyo Projector?