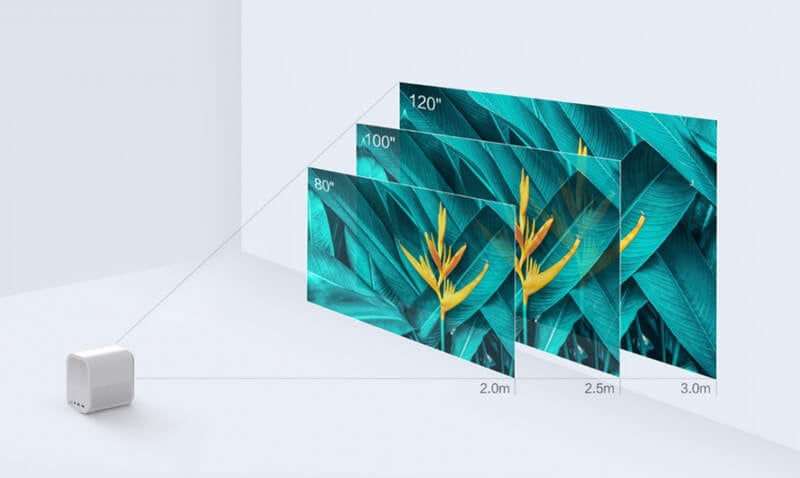 Most people choose a projector instead of TV because of the former has a changeable image size. In this guide, we will share three methods on how to adjust the image size of a projector.
Method 1: Adjust the Throw Ratio
Most traditional projectors have an adjustable throw, and you can alter the throw to change the image size. How to determine whether the projector has an ajudstable throw or a fixed throw? You can check the parameter table of the projector, if the projector has a throw ratio range instead of a fxed throw ratio, then the projector has adjustable throw ratio.
Throw ratio is the ratio of Throw Distance to the Screen Width. The bigger the Throw Ratio value, and the farther the distance required for the projector to project the same screen size.
For example, projector A has a thow ratio range of 0.8-1.4, then the projector has a changeable throw, and the projector B has a throw ratio of 1.2, then the projector B has a fixed throw.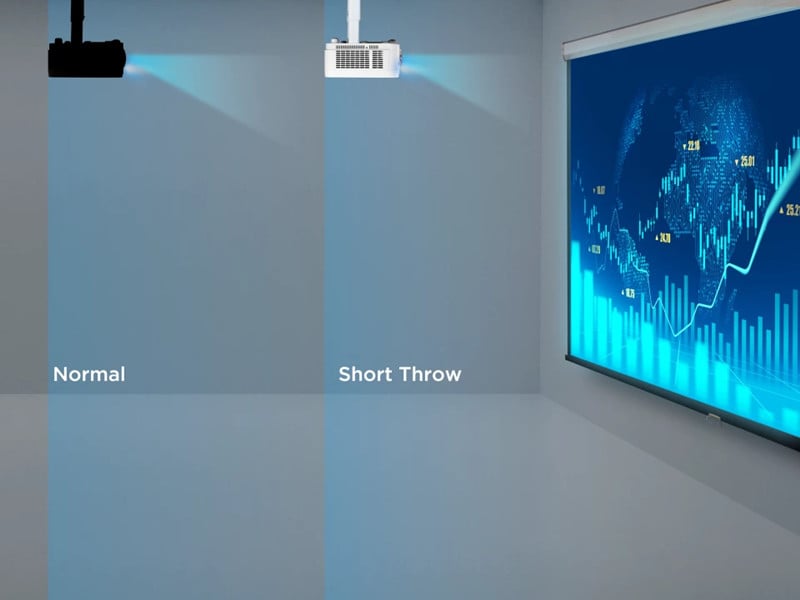 You can check our previous post Projector Throw Ratio: All Things You Should Know or you can use our projector calculator tool to calculate the image size and thorw distance.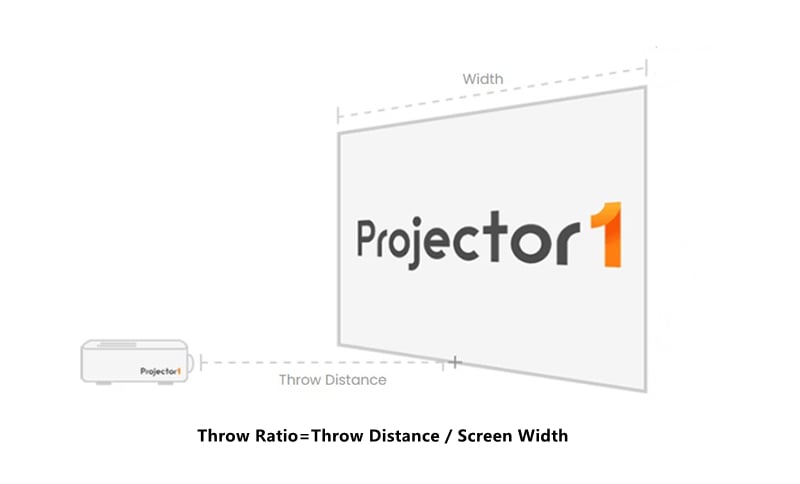 Method 2: Zoom
Some projectors have zoom fucntion, and you can use the zoom function to adjust the image. Generally, you can select zoom and determine the zoom ratio based on your preference. For example, you can choose 80% Zoom or 75% Zoom.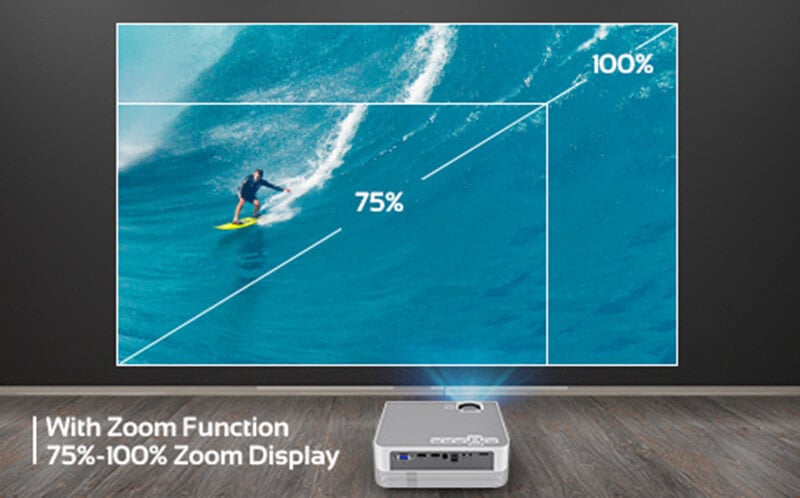 Method 3: Change the Position
This method is applicable to most projectors. If you want a bigger image, then you can move the projector farther from the screen/wall. If you want a smaller image, you need to move the projector closer to the screen/wall.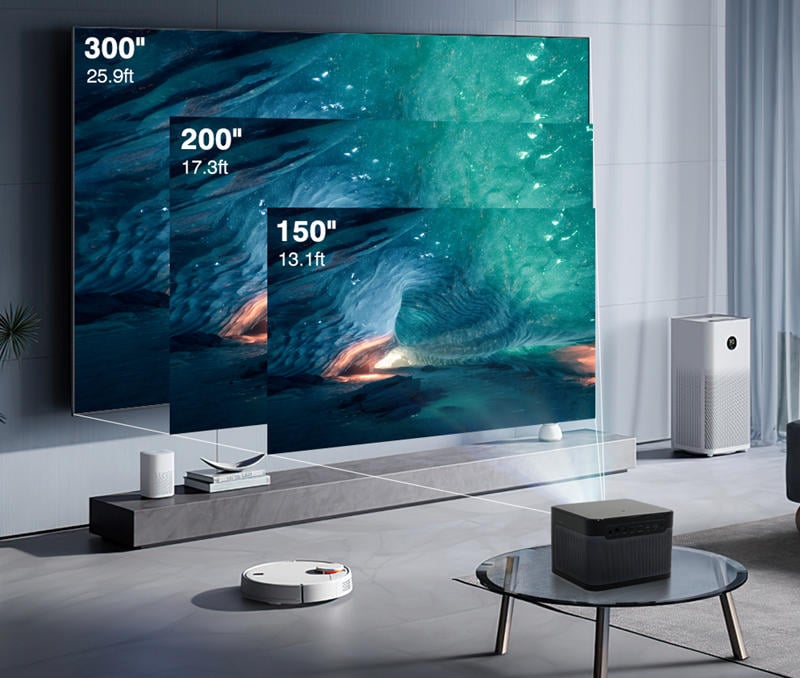 That's all for the three method for the guide on how to adjust the image size of a projector.
Nowadays, most smart projectors have a fixed throw rario as these projector produce low noise, you can use Method 2 or Method 3 to change the image size. It is worthy to note that projectors with adjustable thorw ratio is vulnerable to the dust fater lonf-term use because of lens change.
Related Posts