Fengmi S5 is the latest laser projector launched by the brand Fengmi. This projector has a strong sense of technology and superior performance, and can provide a very good viewing experience.
Fengmi S5 laser projector adopts ALPD® laser display technology, and the brightness reaches 1100ANSI lumens. Whether it is movie viewing, gaming, business, or outdoor camping, Fengmi S5 can handle it easily.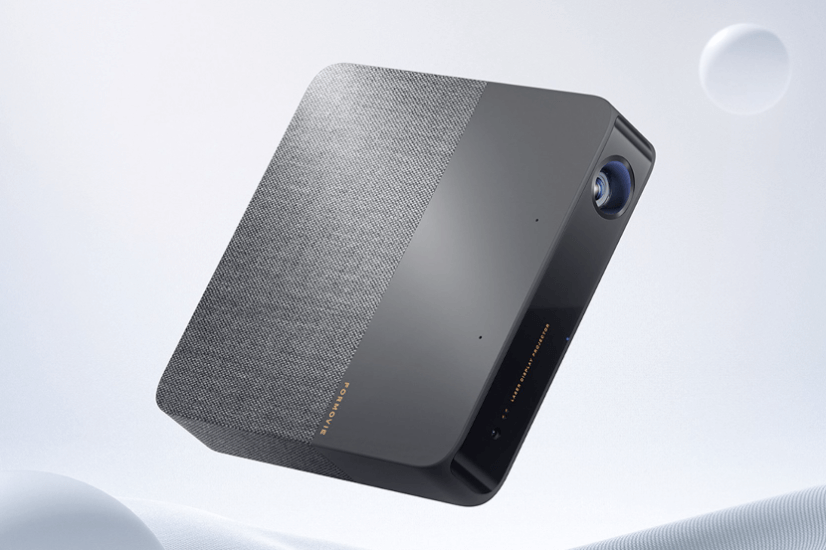 In order to meet the increasingly demanding audio and visual needs of consumers, Fengmi S5 laser projector is also equipped with Denon sound, coupled with 2x5W high-fidelity speakers, 130cc super large sound cavity, providing sufficient space for sound waves, low frequency down to 80Hz, support Dolby Audio and DTS-HD dual decoding certification, combined with Fengmi's self-developed FAA sound effect engine, it allows home theaters to achieve a new level in the sound quality.
Fengmi S5 laser projector also supports many automatic functions including auto intelligent focus, omnidirectional automatic correction, screen obstacle avoidance, automatic screen alignment, screen zoom and so on. Omnidirectional automatic correction supports horizontal ±45° and vertical ±45° offset correction, which greatly broadens the placement angle of the projector. The built-in AI neural network algorithm of Fengmi S5 can accurately avoid obstacles, and can also achieve automatic alignment if there is a screen. The screen zoom function also allows consumers to adjust the size of the screen without moving the projection, allowing the screen to be quickly scaled up to 60%-100%.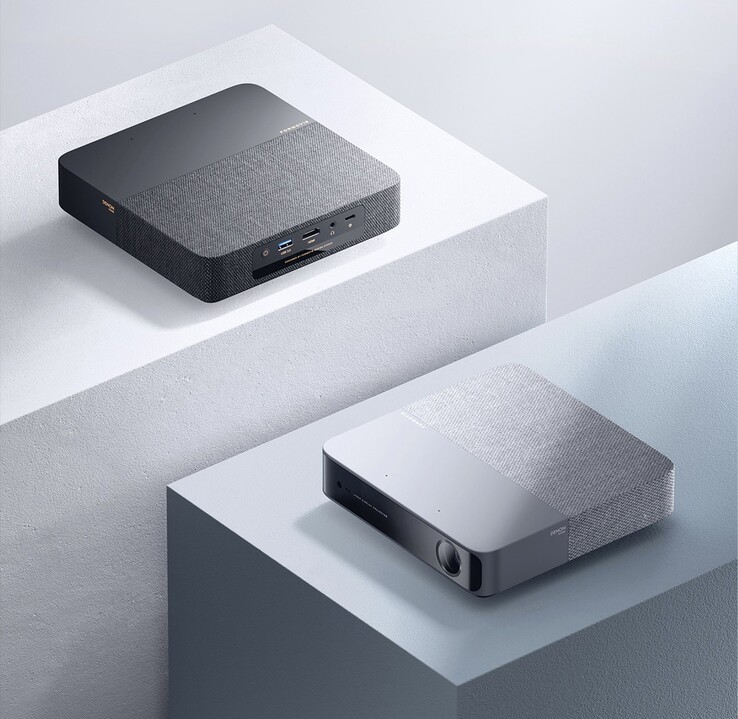 For gamers, the Fengmi S5 laser projector is also equipped with the latest T982 processor launched by Amlogic in 2022. It adopts quad-core A55 architecture, 12nm process, and has a computing power of up to 2.6 trillion times per second. With 2+16G memory combination, it can improve the performance of intelligent computing power. Fengmi S5 also has a built-in "automatic low-latency mode", when the game console supports "automatic low-latency mode", the average delay is as low as 12ms, and has HDMI 2.1 game-level video interface, and built-in MEMC motion compensation technology.
The Fengmi S5 laser projector has outstanding overall performance, small body, easy to carry, and excellent picture quality, which brings an extraordinary experience to the user's viewing experience. It is worth buying for users who are interested in laser projectors.
| | |
| --- | --- |
| Product Name: | Formovie S5 laser projector |
| Model Number: | L045FCN |
| Feature: | Short throw, Internet Built-In, Built-In Speakers |
| Style: | ALPD |
| Use: | HOME THEATER |
| Portable: | Yes |
| Lens: | 0.23″DMD |
| Resolution: | 1080P |
| Keystone: | Omnidirectional automatic keystone correction |
| Brightness: | 1100 ANSI Lumens |
| Contrast Ratio: | 1500:1 |
| Projection Distance: | 1.11-3.11m |
| Picture Size: | 40-120inch |
| Throw Ratio: | 1.2:1 |
| RAM: | 2GB DDR4 |
| ROM: | 16GB eMMC |
| Voice: | far-field speech |
| Product Size: | 175*175*48mm |
| Weight: | 0.83kg |
Read more