On September 21st, XGIMI unveiled its latest creation, the Play3 projector, emphasizing increased brightness and introducing a versatile swivel design. This product caters to the demands of portability and convenience while incorporating a Type-C interface.
According to information from the official product page, the XGIMI Play3 projector weighs just 1.1 kilograms, allowing for easy one-handed handling. What sets it apart is the inclusion of a swivel base, enabling a flexible 120° projection angle adjustment. In terms of audio-visual features, the product employs DLP display technology, providing an impressive 400 ANSI lumens of brightness, a sharp 1080p high-definition resolution, and an extensive 124% Rec.709 color gamut value. Additionally, it boasts powerful 2x8W speakers for high-quality sound.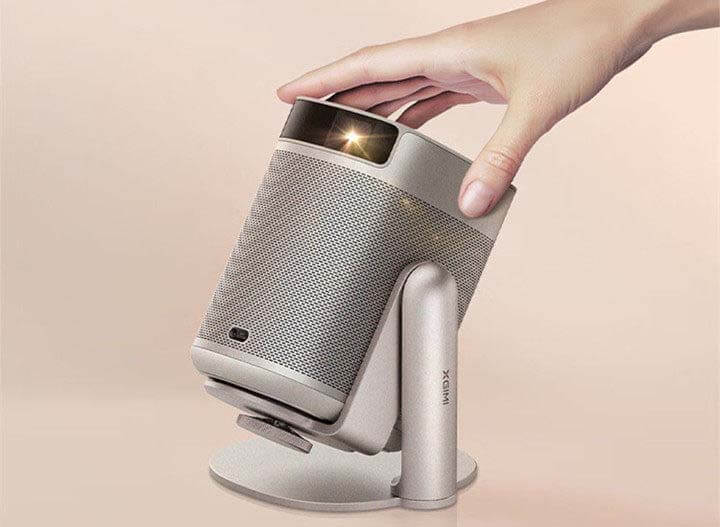 In the realm of configuration and operating systems, the XGIMI Play3 projector comes equipped with the Eagle-Eye optical calculation system. This system supports automatic keystone correction, full-picture auto-focus, intelligent obstacle avoidance, and automatic screen alignment. It runs on the GMUI operating system, enabling swift booting, AI voice recognition, wireless screen mirroring, and connectivity through WiFi and Bluetooth. Furthermore, it comes with a built-in 3D movie decoder, supports Type-C interface for power and charging, and can even function as a power bank.
The XGIMI Play3 is a portable DLP projector introduced by XGIMI, this year, representing an upgraded version of the XGIMI Play2. With improved brightness and further enhanced picture quality, this projector also introduces a new swivel base design, providing users with the convenience of projecting images from multiple angles.
In conclusion, the XGIMI Play3 projector combines lightweight portability, versatility through its swivel design, and high-quality audio-visual performance. With the added enhancements in brightness and picture quality, it presents an attractive option for individuals seeking an exceptional viewing experience in a compact and user-friendly package.