Recently, Vivitek launched a new 7000 lumens WUXGA laser projector DU4871Z, which continues the many advantages of the previous generation model, which has been well received in the market, and further improves the performance, which is highly anticipated. It is currently the "universal" model covering the widest market, including exhibition solutions in cultural tourism projects, hotels, museums, art halls and other spaces, as well as conference rooms and lecture halls for real estate, finance, IT and other enterprises and government agencies and showroom.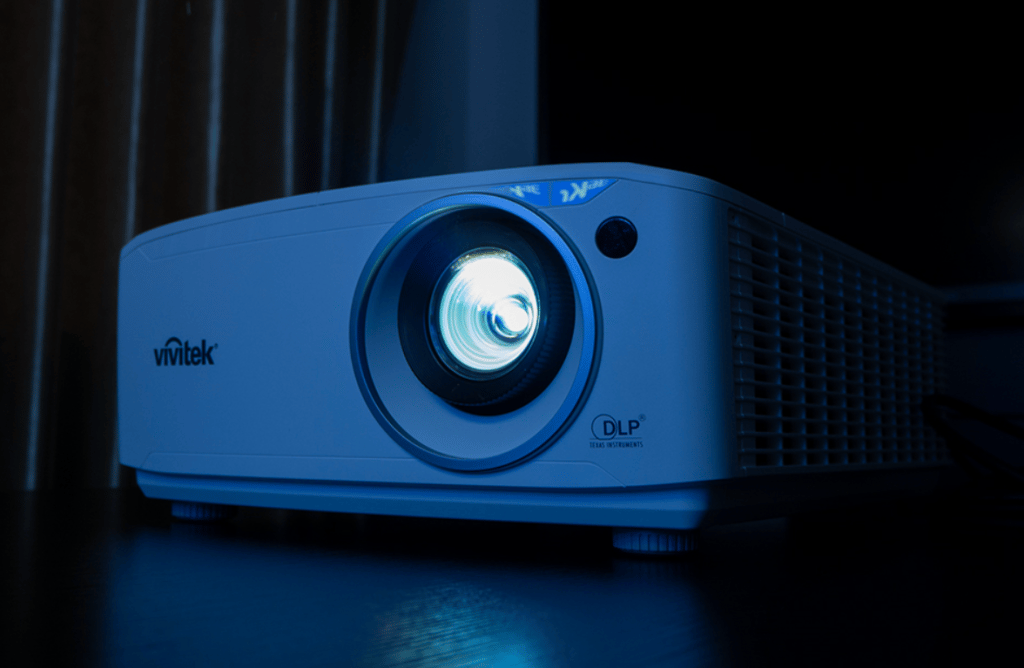 The white Vivitek DU4871Z looks elegant, the airtight optical engine has passed IP6X dustproof certification, built-in 5W×2 speakers, and the whole machine weighs 10.5 kg.

The 1.65x manual zoom lens has a throw ratio of 1.15-1.9:1. It has the advantage of short focal length. It can project a 200-inch screen at the shortest distance of nearly 5 meters, and the installation distance range is relatively large.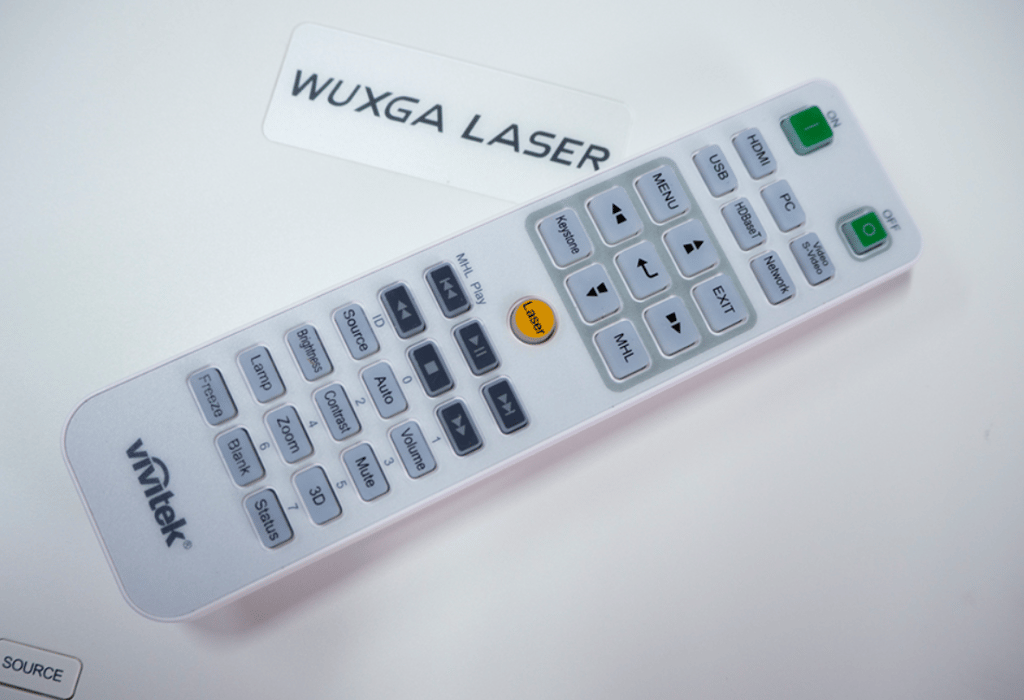 The product has a manual lens shift function, which can be -5% to +10% in the vertical direction and ±2.5% in the horizontal direction, which improves some flexibility for installation. Lens shift operations are performed with two knobs.
There is a fan on one side of the fuselage and an air outlet on the other side, with a large ventilation area to ensure heat dissipation, low noise and stability for long-term high-power operation. Noise is 36 decibels in "economy" mode and 38 decibels in standard mode.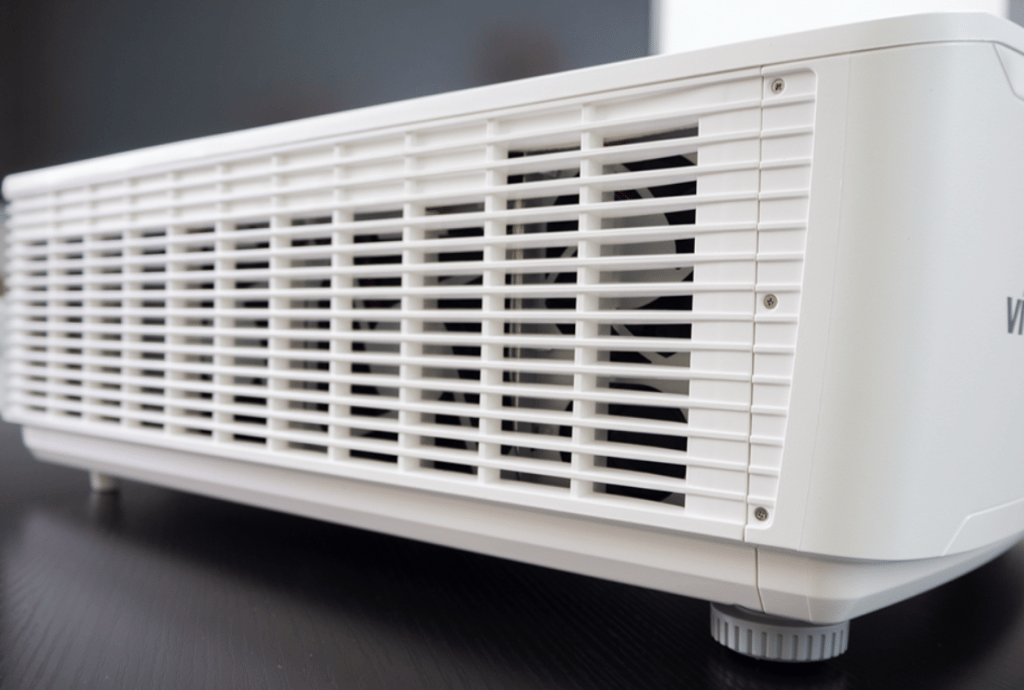 The rear of the fuselage is the interface interface, the configuration is very rich, three sets of HDMI, independent HDbaseT interface and LAN interface, in addition to VGA in and VGA out, there are also USB 5V power supply interfaces, etc., suitable for various project solutions.
Read more:
Sony VPL-PHZ51 vs VPL-PHZ61- What's the Difference?