TouTou is a mini projector that is compact in design, you can put it in your pocket or carry it around in your bag everywhere you go without feeling any weight.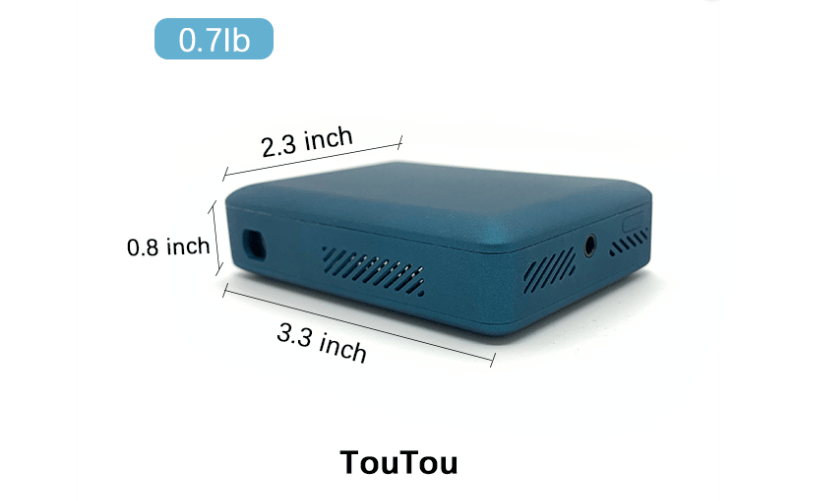 It weighs only 0.7Ib (300g), which is much lighter than most projectors on the market. It's also small, averaging a size of only 88mm*60mm*23mm, which is smaller than the palm of the hand.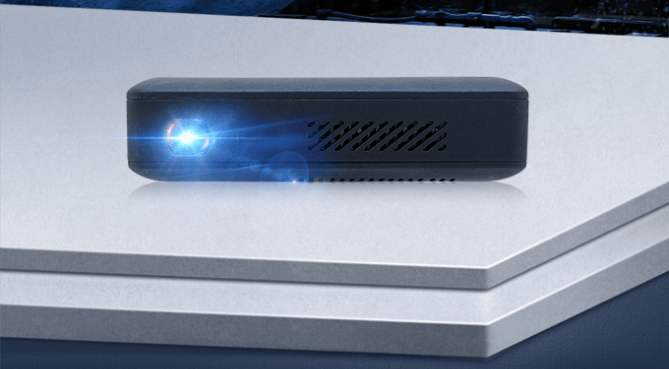 TouTou's minimalistic design allows you to take it everywhere you go and enjoy an immersive experience with high resolution. You can now easily watch your favorite TV shows, sports and games at home bigger than ever before as you relax and unwind, project yoga instructional videos in the morning, present your work reports at work meetings with less hassle, or even share a video with friends at a weekend party.
TouTou comes equipped with a 1080P HD optical engine that allows small home theaters to see every little detail clearly, even in dark scenes. All pictures are illuminated in rich and high-quality colors for a truly memorable experience. Simply turn on your TouTou, connect it to your tablet or phone, sit back, relax, and immerse yourself in a film or a competitive game.
Read more: