Tou Tou Projector vs Emotn H1, let's take a look at them and see which one is better.
Tou Tou projector has weight that is only 0.7Ib (300g), which is much lighter than most projectors on the market. It's also small, averaging a size of only 88mm*60mm*23mm, which is smaller than the palm of the hand. TouTou comes equipped with a 1080P HD optical engine that allows small home theaters to see every little detail clearly, even in dark scenes. It support manual focus adjustmen, allowing you to manually adjust the focus of your projection through the pulley to obtain a clear picture. Keystone correction is also supported. It comes with HDMI, USB, 3.5mm and other interfaces.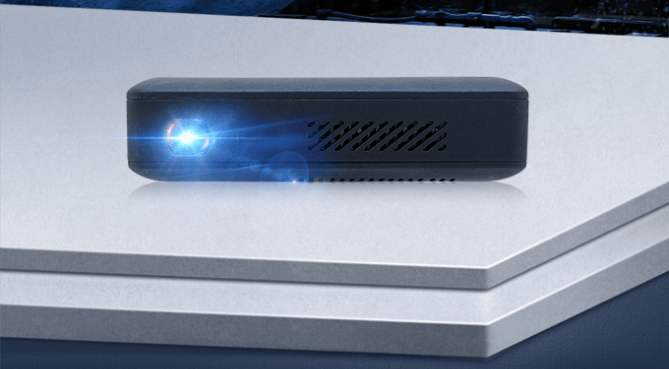 TouTou allows you to get a better view on a bigger screen with a few simple steps. All you have to do is select the apple/Android P2P wireless screen function in the menu, enter the apple/Android wireless screen interface, open the apple/Android mirror screen projection to project the screen of the phone and customize the screen to fit your living space.
The Emotn H1 projector body is dark slate blue with gold accents. The overall color scheme and exterior design reflect a retro style. There is a fixed-focus lens on the front. It comes in HD 1080p resolution, this crisp 1080P resolution in an LCD portable projector is almost state of art technology. The most authentic 250 ANSI Lumens Brightness. Support playback 4K video, 1080P HD video.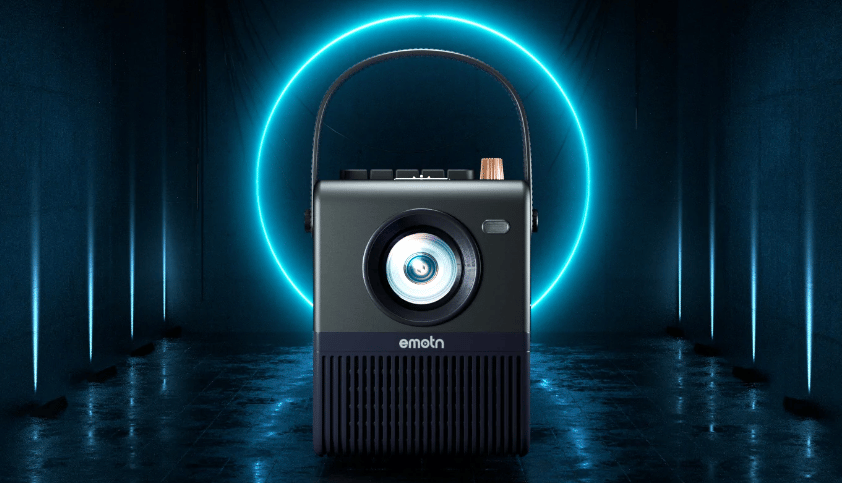 The Emotn H1 projector has a built-in Emotn UI customized based on Android 9.0. It is powered by a Mediatek MT9269 processing chip and has a Mali G31 GPU. It carries 1G RAM and 16GB ROM, ensuring quick computing and stable operation. It is loaded with useful 4-point keystone correction. Fast and smooth wireless screen mirroring through 5 GHz connection. Loaded with fast Bluetooth connection. It's speaker itself too. S/PDIF and HDMI ARC audio output are supported.
To sum up, Emotn H1 may be heavier and larger than TouTou, but Emotn H1 has powerful performance than TouTou in terms of brightness, resolution output, lamp life and audio effect.
Read more:
Optoma HD28i vs Dangbei Mars Pro – Which Projector is Better?