The Optoma CinemaX D2 Plus has been released in Korea.
The brand's new UHD 4K ultra short throw projector has a laser light source, allows users to wirelessly cast to the projector and control it with a smartphone app or voice commands.
It houses a maximum brightness output of 3,000 lumens. The screen size is up to 120-inch. The unit measures 576 x 383 x 130 mm and has a range of HDMI, USB-A and audio ports.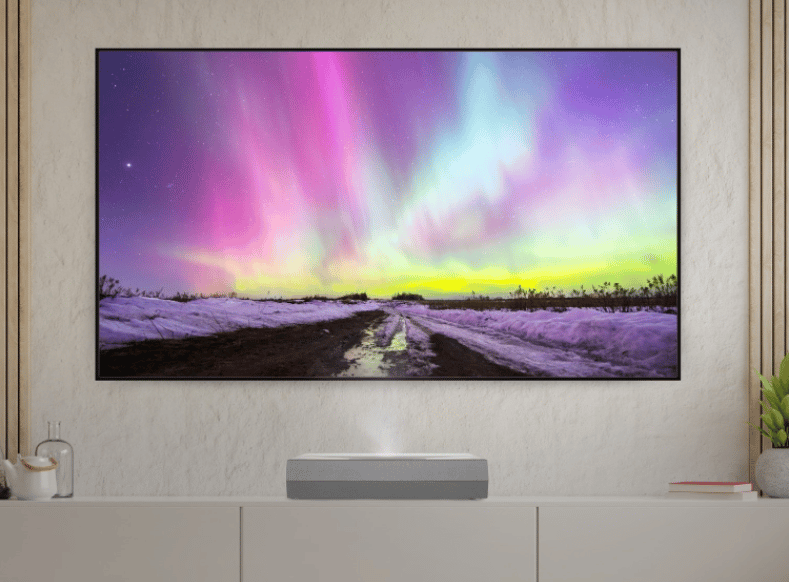 It provides various viewing modes, such as Cinema mode, which enables you to enhances the color gamut for more realistic tones. Optoma CinemaX D2 Plus comes with a Google & Netflix certified Hako mini Android TV dongle. With that said, you can use Optoma CinemaX D2 Plus as an excellent smart 4K TV in your living room.
Optoma CinemaX D2 Plus projector is now market available for US $2,360. If your budget can not cover this new optoma 4K laser TV, we have Best 4K Projector Under $2000 for you to make a great choice.
Read more:
Christie's New CP2420-Xe and CP4420-Xe Projector Bring Better Performance