The Tou Tou mini projector belongs to the DLP technology projector, and it is also the most popular technology in the projection industry at present. From a technical point of view, DLP projectors have the characteristics of high native contrast, small machine shape, closed optical path and low power consumption.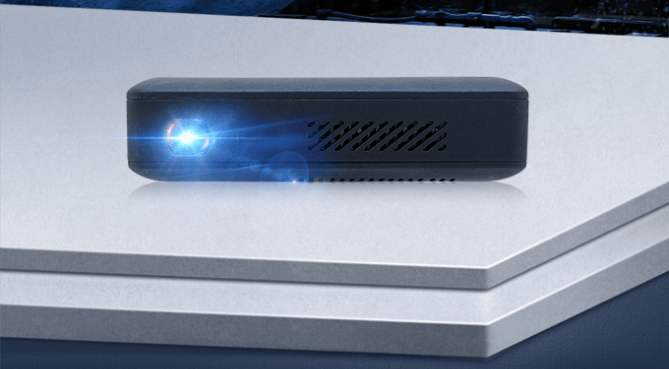 Small as it is, the maximum delivery size is 150 inches. All languages ​​of mainstream countries are supported. TouTou comes equipped with a 1080P HD optical engine that allows small home theaters to see every little detail clearly, even in dark scenes. All pictures are illuminated in rich and high-quality colors for a truly memorable experience. What's more, TouTou can be used outdoors with easeeven when you don't have an internet connection.
The use of LED environmental protection light source of this TouTou projector, using the principle of diffuse reflection for imaging, the projection light enters the human eye through diffuse reflection, which is not easy to cause eye fatigue, and protects the eyesight of children and middle-aged and elderly people.
TouTou Support manual focus adjustmen, allowing you to manually adjust the focus of your projection through the pulley to obtain a clear picture. Keystone correction is also supported. It comes with HDMI, USB, 3.5mm and other interfaces, which can be connected to a notebook or U disk to display more content and provide you with all the connectivity you need.
Read more: