Emotn C1 has a native resolution of 720P with an image contrast of 5,500:1, projecting a clear image with rich details. The projector is rated at 8,500 lumens, delivering a bright and clear image even under ambient lights. It adopts LCD display technology and uses LED as the light source, which has a long lifespan of up to 50,000 hrs. It can project clear images ranging from 50"-120" within a projection distance range of 1-3m.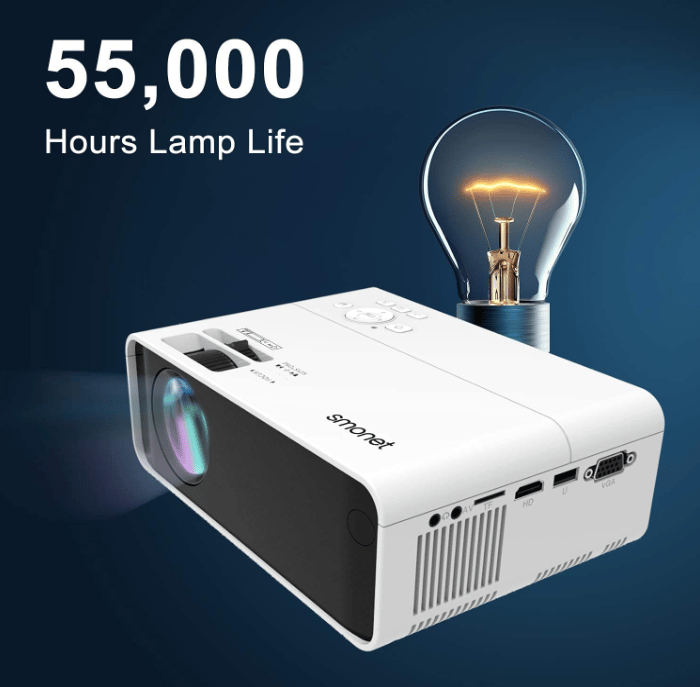 Emotn C1 can also become a Bluetooth speaker. It has two working modes, Projector Mode and Bluetooth Speaker Mode. It is equipped with a 5W speaker and customized Box, delivering quality sound. The optical machine will be automatically off when entering Bluetooth Speaker Mode, producing no noise and ensuring quiet operation. It supports Wi-Fi and Bluetooth 5.1, ensuring a stable and quick connection.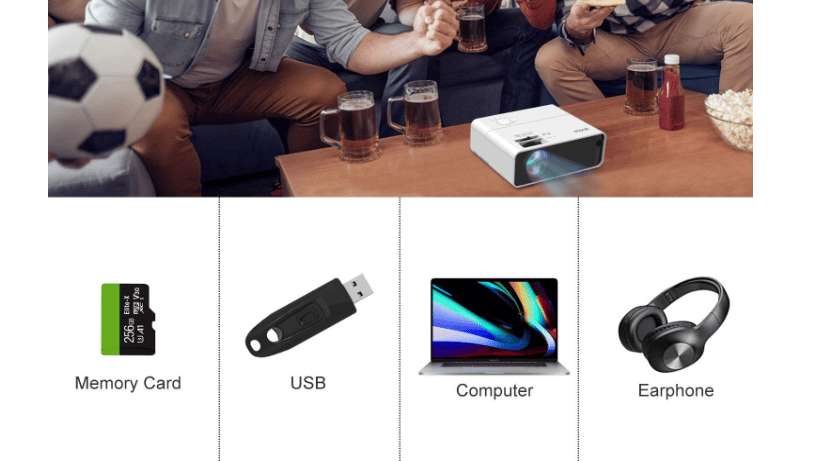 Equipped with 1080P FHD supported native 720P resolution and 3000:1 contrast ratio, built-in speaker, adjustable screen from 30″ to 200″, Smonet movie projector turns your room and yard into a private movie theater. The upgraded 7500 lumens is brighter than other mini projectors. A high cooling system expands the led projector's life for as much as 55,000 hours.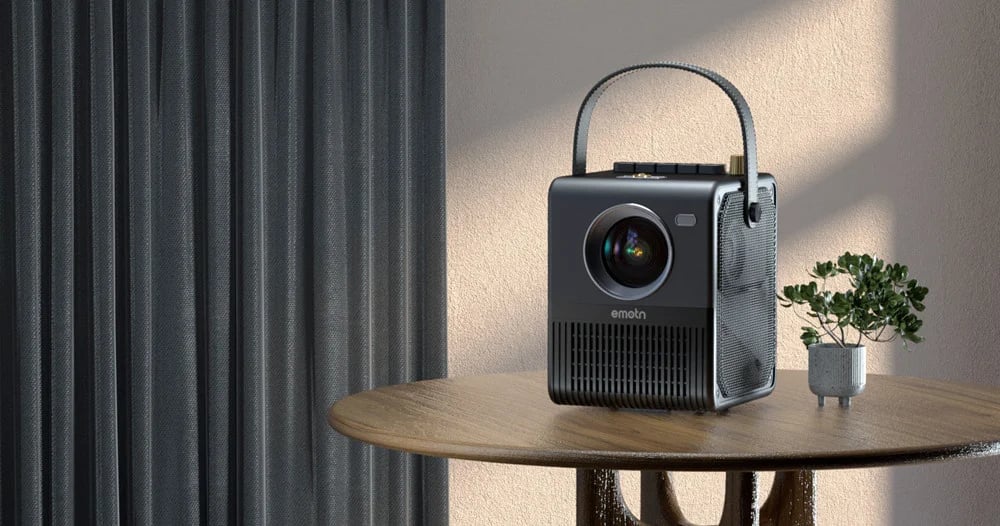 Smonet projector provides 30-200 inches projection display, 4.9-16.4ft projection distance. 9.32ft is the recommended viewing distance and straightforward to achieve a clear and quality image by the focus and keystone ±15°correction adjusting. This 7500 Lumens HD projector can show a bright screen with fantastic image clarity.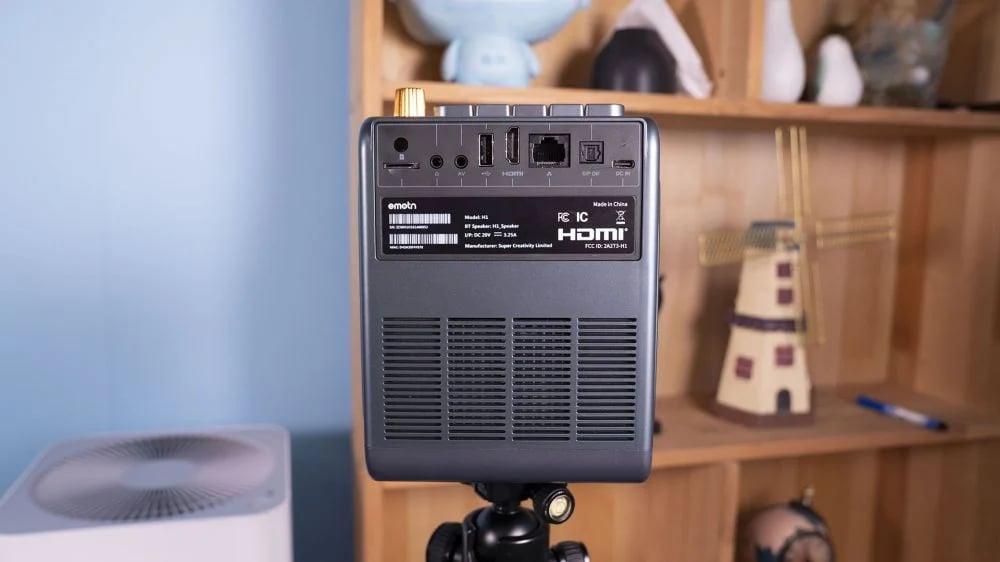 Read more:
Hisense LG5 4K vs Dangbei Mars Pro: Which Projector is Better?
ViewSonic X11-4K vs LG CineBeam HU915QE
Formovie THEATER Laser UST Projector Review