You can install apps in a variety of categories such as games, education, and news and conveniently use them on your LG HU915QE projectors. Also, you can set up application locks for children lest them get access to the impropriate content.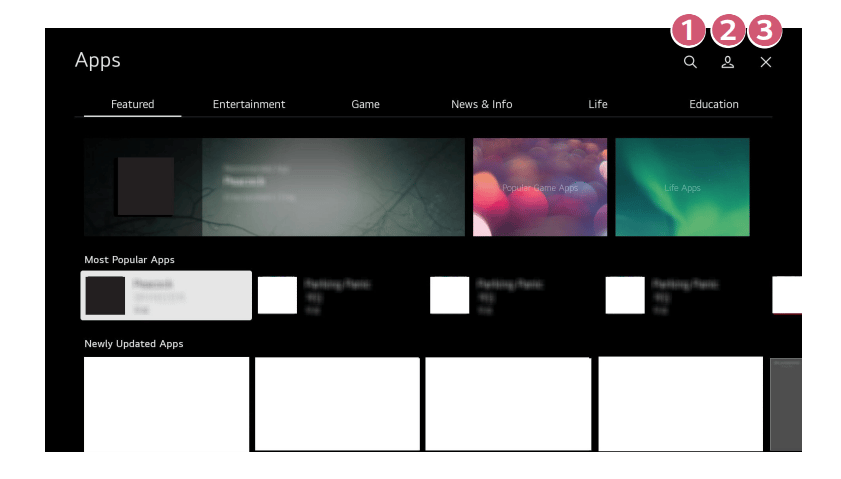 1. Searches for content.
For details, please refer to "Search Content".
2. You can log in with your LG account and manage apps.
3. Closes [Apps].
Exercise caution when in used by children. Children may have access to inappropriate online content through this product. You can block inappropriate online content by restricting access to some apps.
Menu operation: Configure the settings in (Q. Settings) → [More Options] → [General] → [System] → [Safety] → [Application Locks].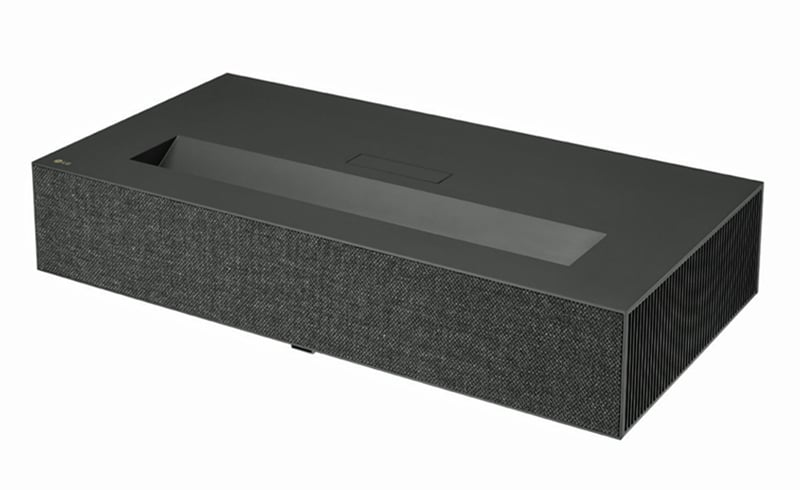 Read more:
Tip for Connecting Mouse or Keyboard to LG Projector
What Can I Do with SIMPLINK Function of LG Projector?
LG HU915QE Projector SIMPLINK Using Guide