Resolution is a vital parameter when users pick a projector. You may see two resolution numbers in the specification table, native resolution and supported resolution.
Native Resolution
The native resolution is also called physical resolution or standard resolution, which can reflect the exact pixels of projectors.
The native resolution of the common home projector is 720P or 1080P. Some high-end projectors' resolution may reach 4K. A resolution of 720P is widely seen in some portable mini projectors. To get a good image experience, the native resolution of the projector is at least 720P.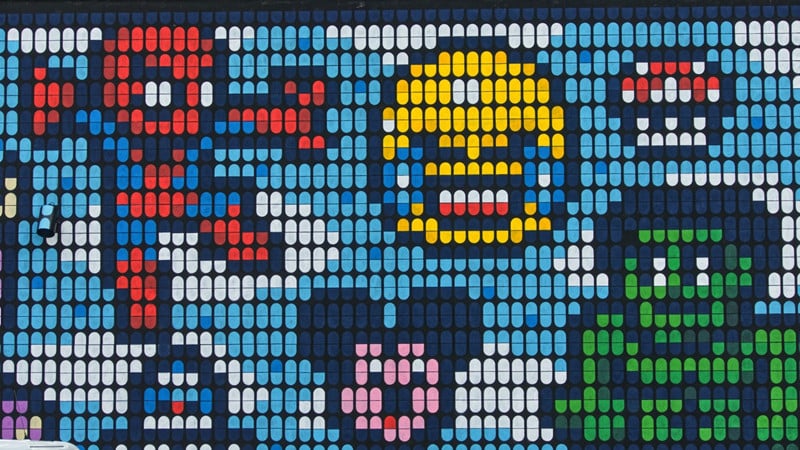 Supported Resolution
Supported resolution is also called compatible resolution. If a projector's supported resolution is labeled as 4K, it means that the projector can play 4K source videos by compressing them into a lower resolution.
Therefore, the native resolution of a projector can really reflect the image quality of a projector. You should pay more attention to the native resolution of a projector instead of the supported resolution.
Common Resolutions in Projector
XGA vs WXGA vs WUXGA vs WSXGA+
| | | | | |
| --- | --- | --- | --- | --- |
| | XGA | WXGA | WSXGA+ | WUXGA |
| Resolution | 1024x768P | 1280x 800P | 1680x1050P | 1920x1200P |
| Aspect ratio | 4:3 | 16:10 | 16:10 | 16:10 |
| Full Name | Extended Graphics Array | Wide Extended Graphics Array | Wide Super Extended Graphics Array Plus | Wide Ultra XGA |
480P vs 720P vs 1080P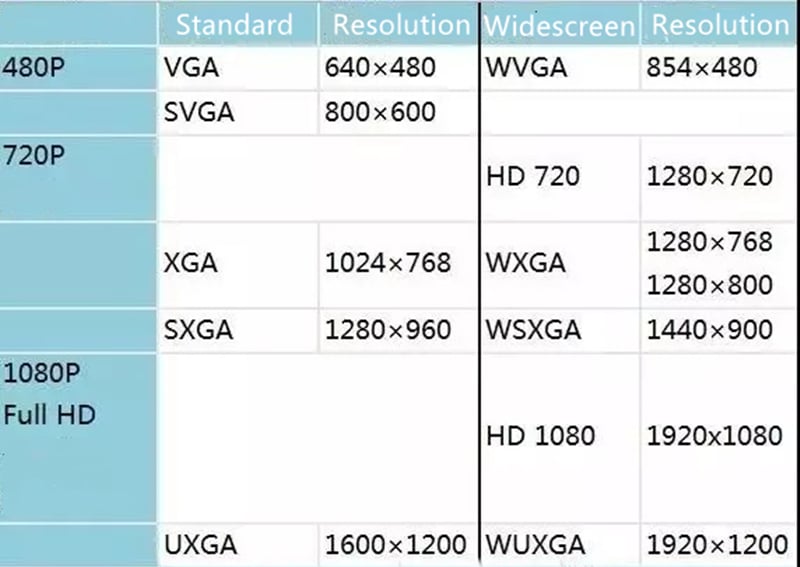 1080P vs 2k vs 4K vs 8K