Portronics BEEM 300 projector, released by the Indian electronics manufacturer Portronics, this review will take a look at it and see if Portronics BEEM 300 is worth buying.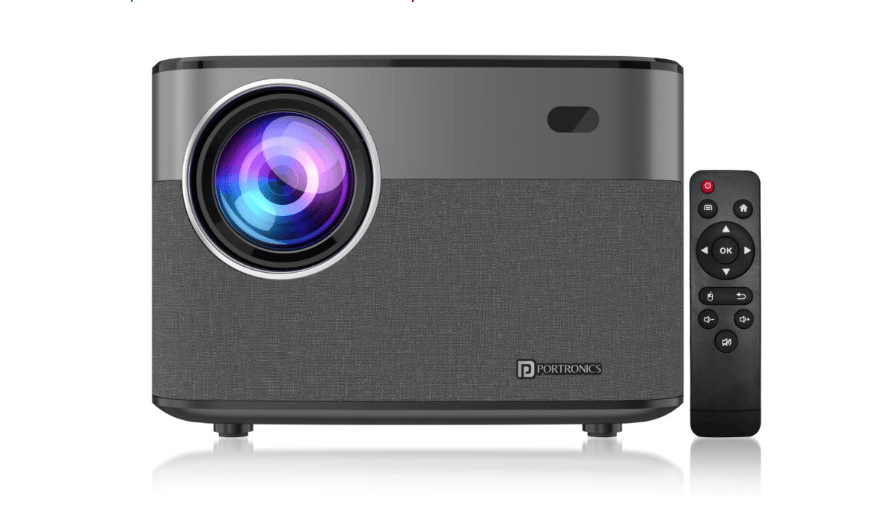 The BEEM 300 is the new portable Wi-Fi Multimedia LED Projector by the company that comes with up to 200-inches of native 1080P projection. For sound, the projector comes with 10 watts inbuilt speakers that provide high-fidelity audio.
You can project displays with sizes between 50 and 200 inches. With its four-point keystone adjustments (corner (up to 35°) and vertical (up to 45°)), you can place the unit at any location without experiencing any issues.
For connectivities, HDMI and 2.4GHz WiFi. An AUX 3.5mm port, a micro-SD or TransFlash card slot, and an AV port are included in the BEEM 300.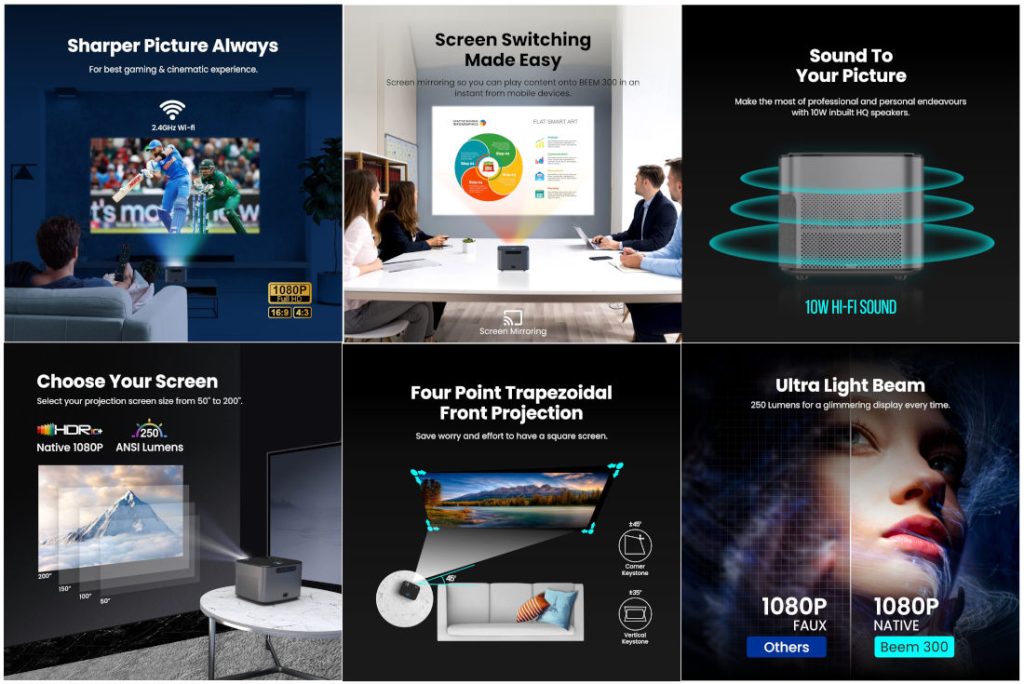 It has a 30,000-hour 250 ANSI Lumens LED projection lamp that promises clear, bright, and sharp images with 20000:1 for a sharp contrast.
Users can connect their smartphones, PC, laptop, tablet, or game consoles to the projector. And this Portronics BEEM 300 comes with 1 year warranty.
Read more
Vimgo P10 vs Vimgo D1: Which is Better?