Lenovo YOGA today previewed a smart projector called YOGA 5000s, pricing, launch date, and even detailed parameters were not announced.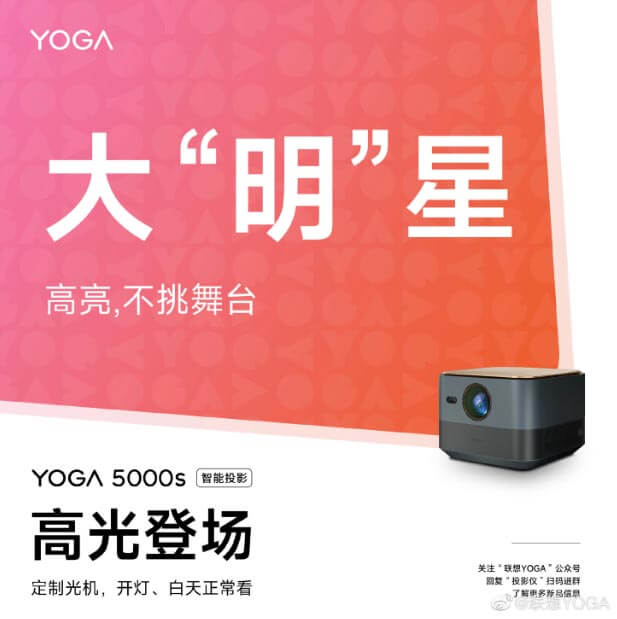 From the official preheating content, this projector is mainly "small size" and "highlight brightness", known as home mobile theater. It is said to be so small that it can be picked up with one hand. In addition, it also uses Lenovo's custom optical machine. The projector projects a clear picture both at night and in bright daylight.
Lenovo has already launched the Yoga 5000 and Yoga 7000 smart projectors, and this YOGA 5000s is expected to be an updated version of the 5000.
Detailed parameters of YOGA 5000s are not yet available. For reference, here are the parameters of the previous generation YOGA 5000.
The projector features 4+64GB of storage, 0.33 "DMD, 1080P HD resolution, and 1500 ANSI full-time brightness. It supports HDR 10 + and adaptive display, including laser autofocus and quad axial trapezoidal correction. At the same time, the YOGA 5000 comes with Vifa cinema audio, supporting Dolby & DTS dual sound. Expect the YOGA 5000s to be even stronger.