Zeemr Technology is gearing up for the pre-sales launch of its latest product, the Soundbox Projector S1, starting from May 20th. This innovative device aims to provide users with an exceptional audio-visual experience by combining high-quality sound and stunning Blu-ray visuals.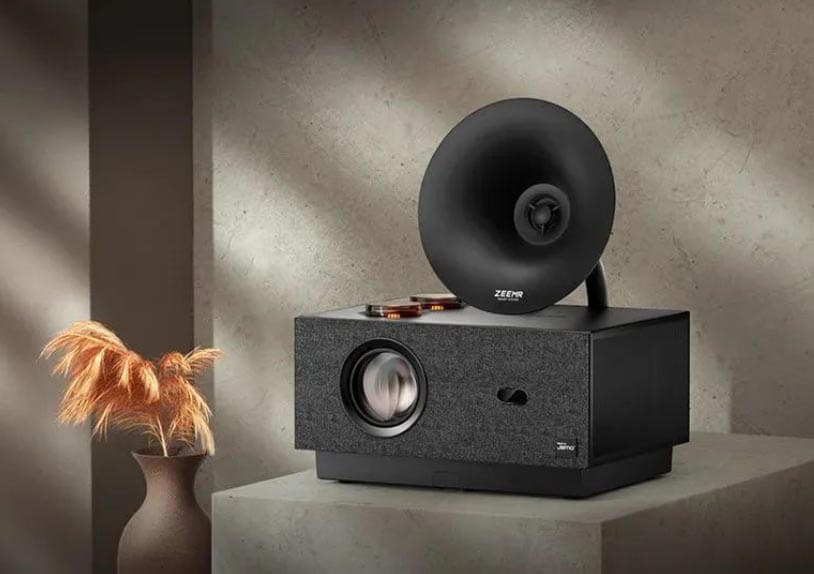 Let's delve into the impressive features of the Soundbox Projector S1. In terms of image quality, this projector boasts a 5.0-inch AUO high-transparency LCD screen, ensuring a captivating visual experience. With support for 95% DCI-P3 wide color gamut and the utilization of four 75mm crystal high-brightness lenses along with crystal carbon film technology, the projector delivers clarity that exceeds 1000 lines. Moreover, its brightness reaches an impressive 700CVIA, enabling clear visuals even in well-lit environments. The Soundbox Projector S1 is powered by the flagship Hisilicon 560 chip, providing native 4K decoding capabilities for an immersive viewing experience.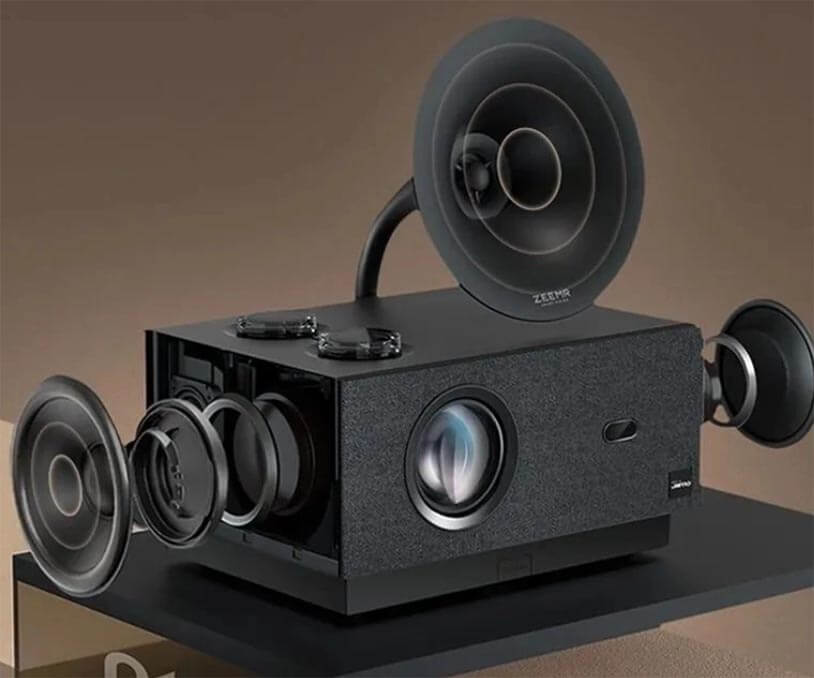 On the audio front, the Soundbox Projector S1 offers remarkable performance. Zeemr has collaborated with the well-regarded Danish high-end audio brand Zunbao to create an audio system that provides an immersive sound experience akin to vinyl records. The projector achieves a well-balanced combination of spaciousness, consistency, and musicality. Equipped with three audio engines, two 8W high-fidelity speakers, and a 480cc ultra-large sound cavity, it delivers an enhanced auditory experience. Additionally, the Soundbox Projector S1 features two independent sound systems, allowing users to switch seamlessly between them, enabling delicate vocal performance.
With its outstanding image quality and immersive sound capabilities, the Zeemr Soundbox Projector S1 promises to offer users a captivating audio-visual experience. Whether you're a movie enthusiast or a gaming aficionado, this projector aims to elevate your home entertainment setup. Stay tuned for the pre-sales launch on May 20th, and get ready to immerse yourself in the world of audio and visual brilliance with the Zeemr Soundbox Projector S1!