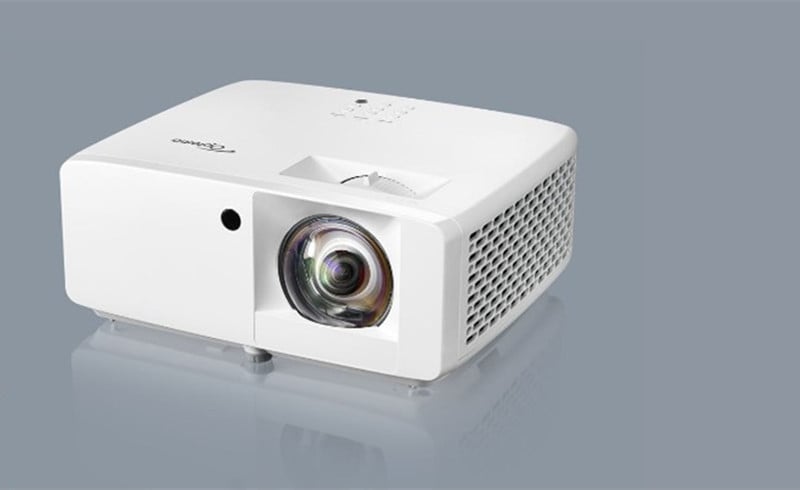 If you want to use a web browser to control your Optoma ZW350ST projector, then you can do as follows.
How to Control Optoma ZW350ST Projector with Web Browser?
1. Turn "On" the DHCP option on the projector to allow a DHCP server to automatically assign an IP address.
2. Open the web browser on your PC and type in the projector's IP address ("Control > LAN > IP Address").
3. Enter the User name and Password, and click "Login".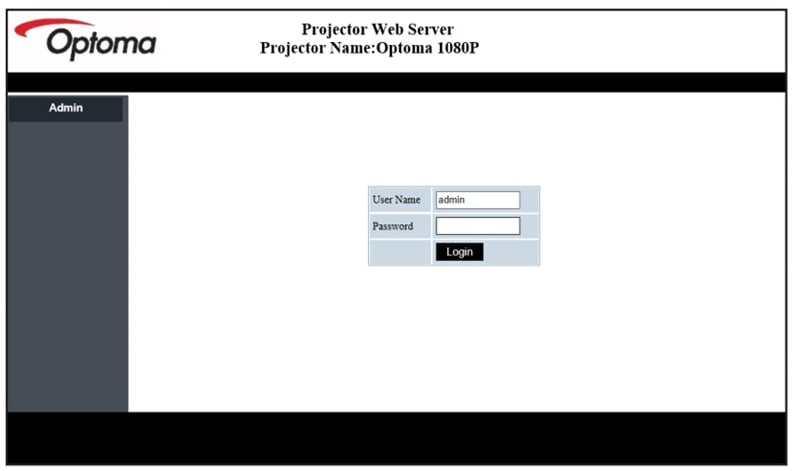 What's the User Name and Default Password of the Optoma ZW350ST?
The default user name and password are both "admin".
You can change the password based on your needs. When you open the web page for the first time, you will see a screen like the one below.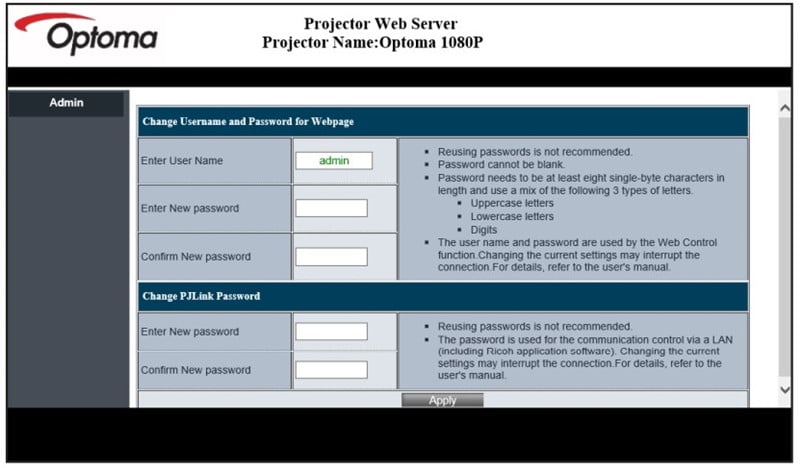 Please note that the steps above can only be used on Windows 10 operating system.
Related Tips
If the Optoma ZW350ST projector stops responding to all controls, you can try to turn off this projector and unplug the power cord. After 20 mins, you can try to reconnect the power supply.
Related Posts
Optoma ZW350ST and ZH350ST Projectors Launched for Business Use