To make the image fit the screen, you can try the following 5 solutions.
1. Adjust the Throw Distance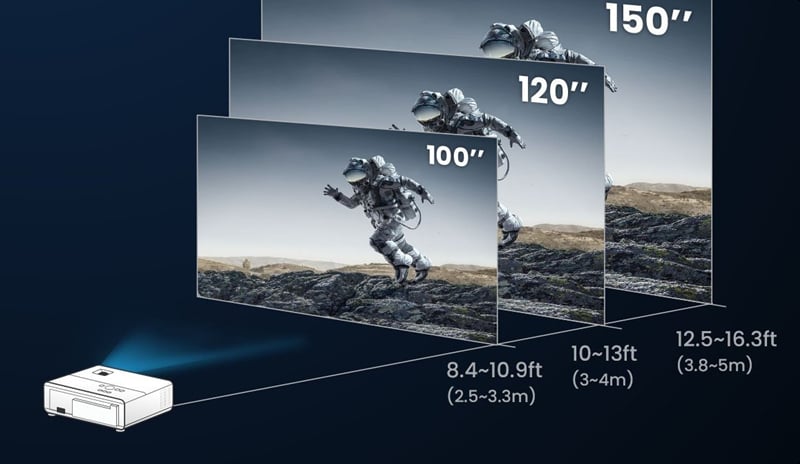 Throw distance refers to the distance between the lens and the screen/projection image. The farther the distance, the larger the projected image size, and vice versa, the closer the distance from the screen, the smaller the projection image.
You can adjust the distance between the projector and the screen to fit the image with the screen. With the online projector calculator, you can calculate the exact throw distance and the corresponding image size quickly.
2. Switch the Aspect Ratio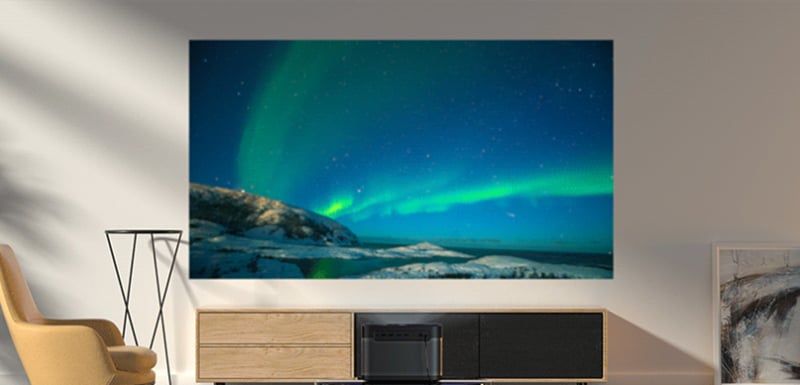 Most Projectors support multiple aspect ratios, including 4:3, 16:9, and 16:10. According to the description, your curtain is a long vertical, narrower type on both sides, so choose the most appropriate 4:3 screen ratio.
3. Adjust the Focal length
Some projector has adjustable throw ratio and you can adjust the focal length to adjust the image size. The shorter the focal length, the closer the distance between the projector and the shadow screen, and vice versa.
4. Adjust the Projector Position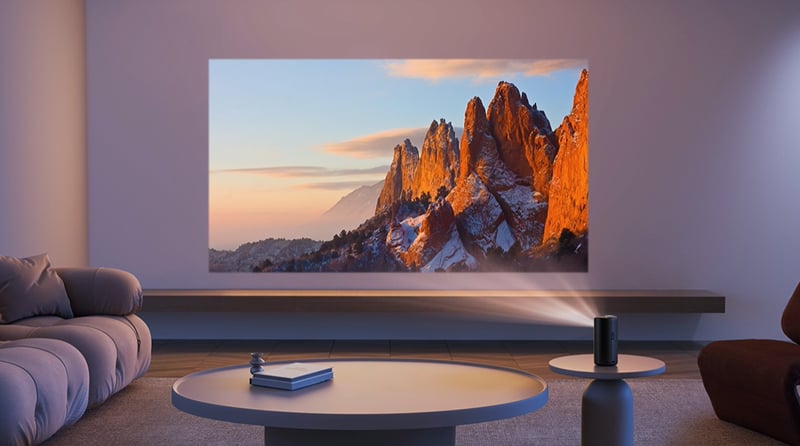 To ensure fewer adjustment procedures, the projector and the screen should be aligned. You can also adjust the height of the projector to make it fit the screen. For example, if part of the projection image is lower than the screen, then you can heighten the projector to achieve a full-screen effect.
5. Use Keystone correction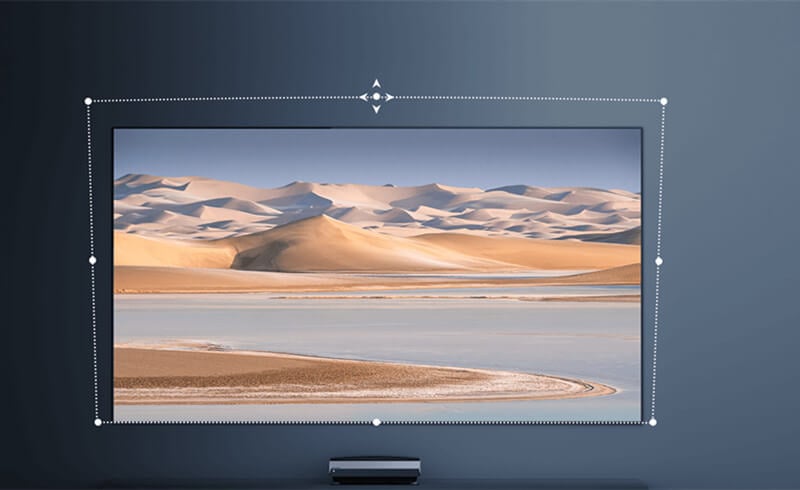 If the projection image is not rectangular or part of the image is out of the screen box, you can use the keystone correction function to make it regular and fit the screen.
Related Posts
How to Decide Image Size and Brightness of Projector?