When you are watching the Mi Laser projector, you may notice that the image distortion occurred on the top of projected picture. Is there any way to fix this image distortion of Mi Laser projector?
First of all, let me explain why this image distortion would happen. The lens' widest angle projects onto the top of the screen and so any unevenness in this area may have an outsized bending effect on the projection. It can be estimated that around 1mm of unevenness in the receiving screen or wall will cause a 3mm bending effect.
How to fix the image distortion of Mi Laser projector
To fix this problem, you could buy a suitable projector screen to go with Mi Laser projector.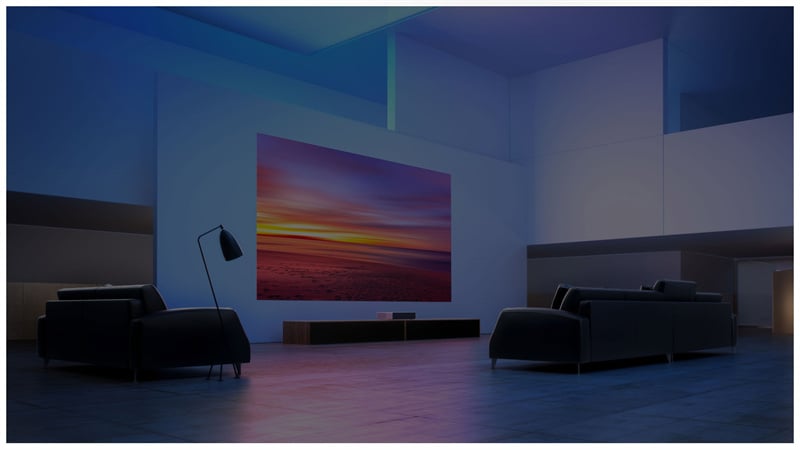 Related post:
Mi Laser Projector: How to Restore the Factory Default Settings?
How to Adjust the Focus of Mi Laser Projector?
Mi Laser Projector Remote Won't Pair?
What to Do When Mi Laser Projector Won't Show on Screen?
Mi Laser Projector 150″ Review | Xiaomi UST Projector