This is a detailed guideline for you learn how to watch 3D movie on VAVA 4K Laser Projector.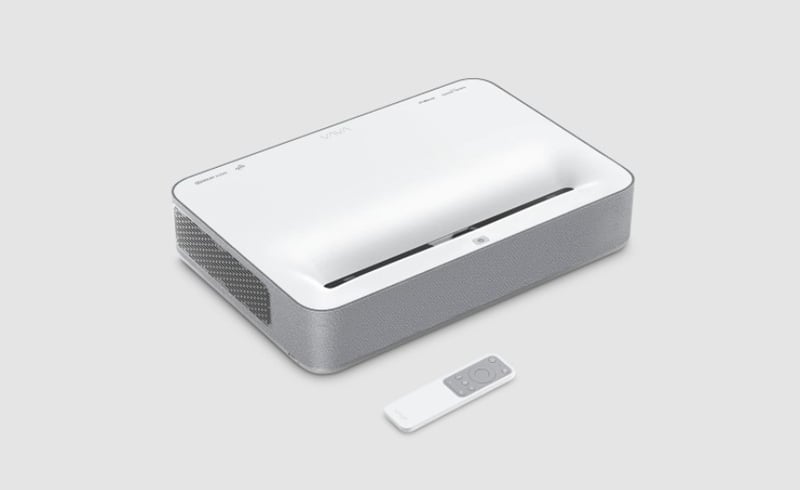 You need some DLP-link active shutter glasses like these: BOBLOV Active Shutter 3D Glasses DLP-Link USB Blue Compatible BenQ W1070 W700 Dell DLP Projectors (Blue-2 Pcak).
You'll need at least a HDMI 1.4a cable between your content player and the projector.
When you start the movie using your media player you then tap the menu button on the VAVA remote (the button bottom right of the remote with 3 lines on it just above the volume up and down button).
The 3rd item down in the menu is a 3D Switching menu.
Selection options are:
Off
Left Right
Top Bottom
Frame Encapsulation ( if plugging a blu-ray player directly).
The screen goes black for a 5 or so seconds then you get an image.
On those glasses listed above you press the button on the top and you get 3D. If you look at the screen without them it looks a green washed out mess.
Equipment : Emotiva BasX MC-700 Surround Sound Processor, Rotel RMB-1077, Rotel RMB-1562, B&W HTM61, B&W 683, B&W 686, B&W ASW610.
Related post:
VAVA 4K Laser Projector Shuts Off Randomly Solution
Solution for VAVA 4K Laser Projector Xbox Connection Issue
Why VAVA 4K Projector ARC/HDMI Port Doesn't Transfer Dolby Sound
How to Fix CEC Doesn't Shut Off VAVA 4K Projector?