Epson Pro Cinema LS12000 and Dangbei Mars Pro are both new 4K projectors released in 2022. But the two projectors have different prices and specifications. What are the differences? Which is better?
Let's firstly see a side-by-side comparison.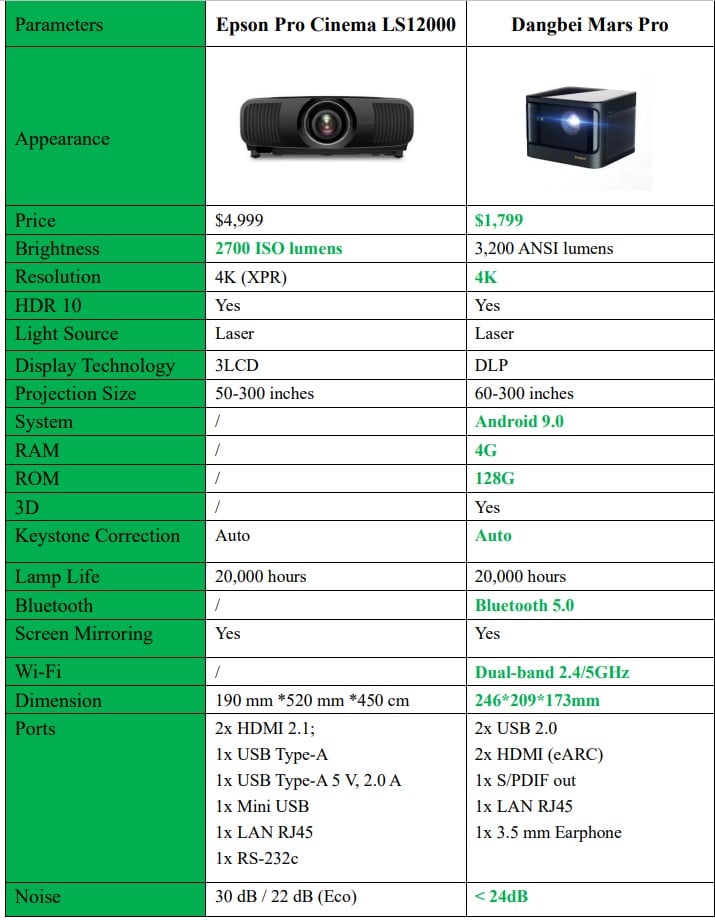 1. Appearance
Both of the two laser projectors adopt black as the main color, but the color of Dangbei Mars Pro is glossy, whose style is much more futuristic and fashionable.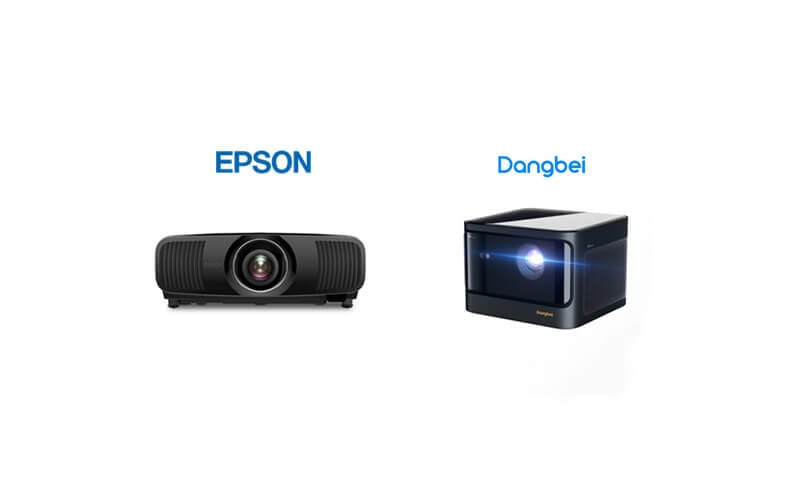 In addition, Dangbei Mars Pro adopts tactile buttons on the top panel, bringing comfortable touch, while Epson Pro Cinema LS12000 uses common buttons on the top panel.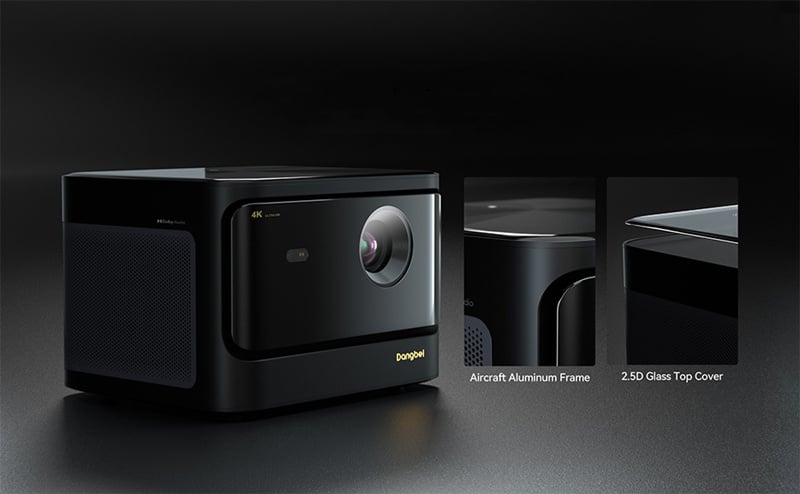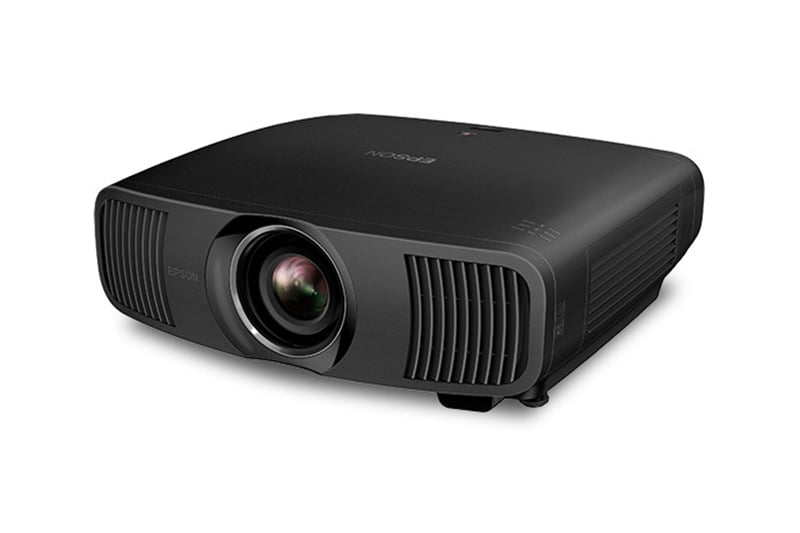 2. Image
Epson Pro Cinema LS12000 and Dangbei Mars Pro have both 4K resolution. But they are different in terms of brightness and image adjustment technologies. Dangbei Mars Pro supports intelligent obstacle avoidance and intelligent screen alignment, which performs well in terms of eye care and smart image adjustment.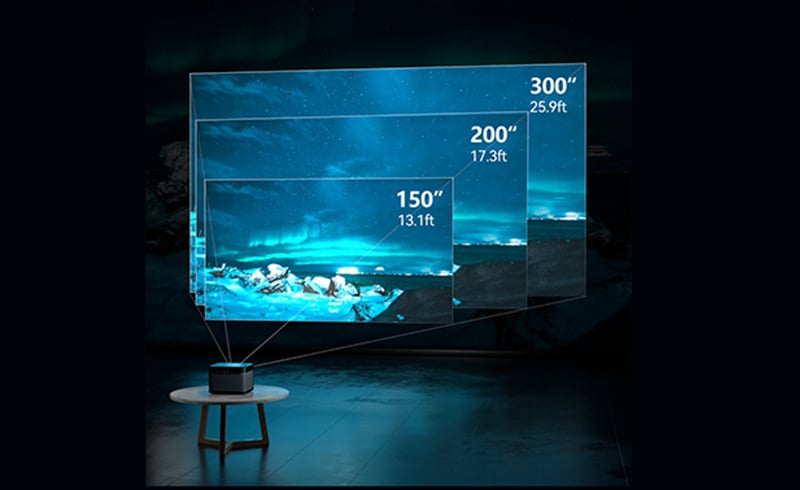 The two projectors both use the laser as the light source and can project a maximum screen of 300 inches.
3. System
Epson Pro Cinema LS12000 has no built-in system while Dangbei Mars Pro is powerful in terms of system. Dangbei Mars Pro operates on Android 9.0, carrying 4G RAM and 128G ROM. The large memory enables users to download more videos and files, making the projector much more portable and smart.
4. Connectivity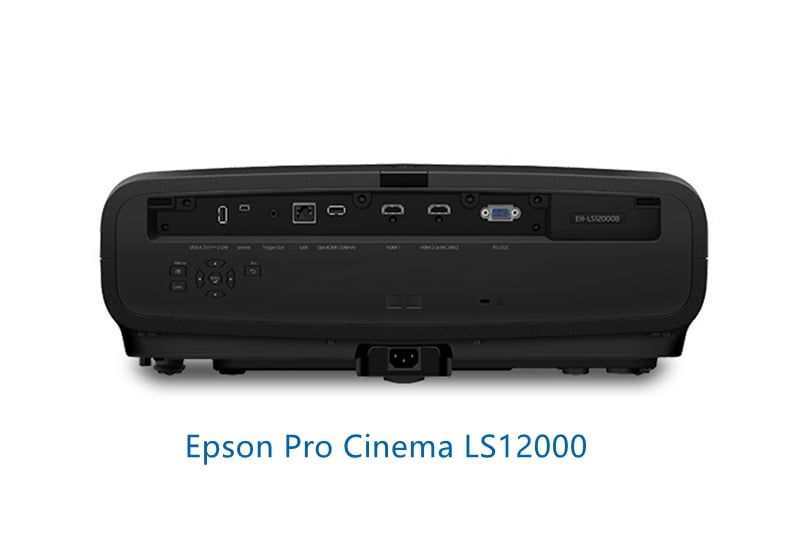 Both of the two 4K projectors are equipped with various ports, including HDMI interfaces, USB interfaces, LAN port, etc., which are compatible with various devices, such as computers and TV boxes. But Dangbei Mars Pro supports dual-band Wi-Fi and performs better in terms of wireless connection.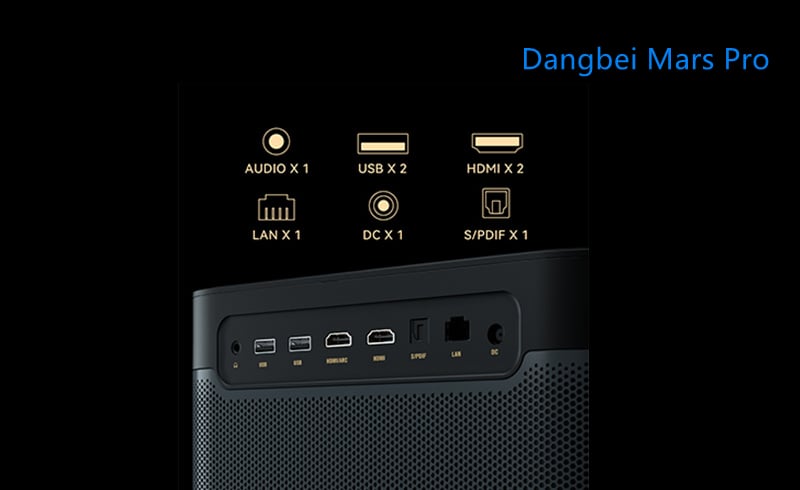 5. Conclusion
Epson Pro Cinema LS12000 and Dangbei Mars Pro both do well in brightness and screen size, but Dangbei Mars Pro is better in terms of system, connectivity, and image resolution. More importantly, Dangbei Mars Pro is more cost-efficient than Epson Pro Cinema LS12000, meaning that you can save more than $ 3,000 if you pick Dangbei Mars Pro.
Related Posts:
VAVA 4K Projector vs Dangbei Mars Pro 4K Projector
Dangbei Mars Pro vs VAVA Chroma: Which One Should You Buy?
BenQ TK850 vs Dangbei Mars Pro – Which One is Better?