Epson, a leading name in projection technology, has unveiled its latest offering, the Epson LS650 Ultra Short Throw Projector. Designed with the home theater enthusiast in mind, this projector boasts native 1080p@60Hz resolution and can project images of up to a whopping 120 inches.
Introduction
The Epson LS650 Ultra Short Throw Projector incorporates state-of-the-art technology to deliver an impressive viewing experience. Here, we will delve into its key features and specifications.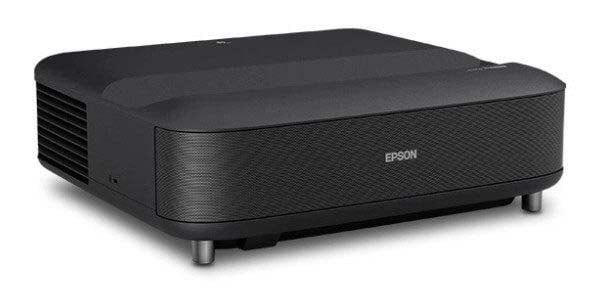 Cutting-Edge Projection Technology
This projector utilizes 3-chip 3LCD technology to produce stunning images. With a maximum brightness of 3600 lumens and a remarkable contrast ratio of 2,500,000:1, it ensures that every detail in your content comes to life. Whether you're watching movies, sports, or playing video games, this projector promises vibrant visuals.
Built-in Android TV
One of the standout features of the Epson LS650 is its integrated Android TV system. Users can access a plethora of streaming services, including popular platforms like Amazon Prime Video, Hulu, Disney+, and more, directly from the projector. This means you can enjoy your favorite content without the need for additional streaming devices.
Immersive Audio with Yamaha 2.1 Sound System
What's a great picture without excellent sound? Epson understands this, and that's why they've partnered with Yamaha to equip the LS650 with a robust 2.1 channel audio system. This setup includes two 5W speakers and a powerful 10W subwoofer, delivering rich, immersive sound quality that complements the impressive visuals.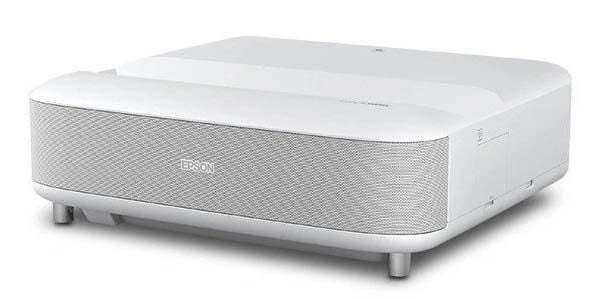 Connectivity and Versatility
The LS650 offers versatile connectivity options, including HDMI, USB-A, and S/PDIF ports. These interfaces ensure that you can connect various devices seamlessly, from gaming consoles to laptops and streaming devices.
Aesthetic Choices
Epson believes that technology should not only perform well but also look good in your home. The LS650 is available in both black and white variants, and its compact dimensions (approximately 467x399x157 millimeters) allow it to blend seamlessly into any room.
Pricing and Availability
As of now, Epson has not disclosed the pricing or exact release date for the LS650. Prospective buyers should keep an eye on official announcements from Epson for further information.
Conclusion
The Epson LS650 Ultra Short Throw Projector is a remarkable addition to the world of home entertainment. With its exceptional projection quality, integrated Android TV, and immersive Yamaha sound system, it promises an unparalleled viewing experience for movie nights, gaming sessions, and more. While the pricing and release details are yet to be revealed, this projector is certainly one to watch for anyone seeking a top-tier home theater solution.