The MAOWO S180 projector has officially been announced, promising impressive specifications for users seeking high-quality projection experiences. With a physical resolution of 1080p, 800 ANSI lumens of brightness, and a significant built-in battery, this projector aims to deliver both stunning visuals and extended usability.
High-Quality Visuals
The MAOWO S180 projector boasts a physical resolution of 1080p, providing a foundation for crisp and clear imagery. It also supports 4K high-definition decoding, ensuring detailed and vibrant visuals. This combination of features makes it an enticing choice for those who value picture quality in their projection experiences.
Extended Battery Life
One of the standout features of the MAOWO S180 is its substantial 31,200mAh battery. According to the official specifications, this projector can run for up to 6 hours continuously when used for binge-watching sessions and up to 12 hours when utilized for music playback. This extended battery life enhances its portability and usability, allowing users to enjoy content without the constant need for recharging.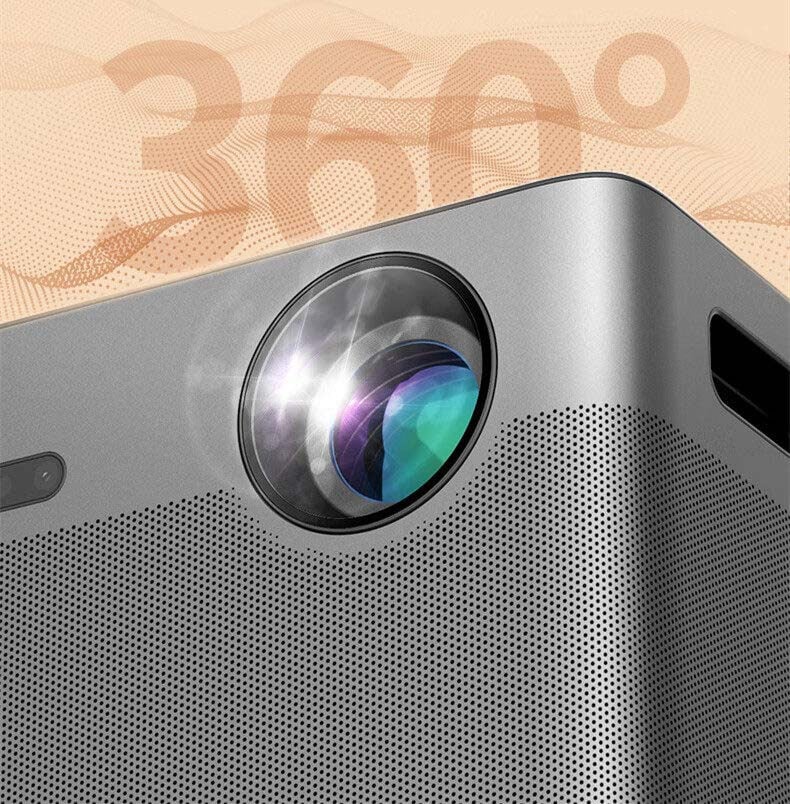 Advanced Features
The projector incorporates CMOS technology, which facilitates automatic focusing, keystone correction, automatic screen entry, and intelligent obstacle avoidance. These features streamline the setup process and ensure a hassle-free projection experience. Additionally, the audio system is equipped with a four-speaker stereo sound module, a built-in karaoke system, and a UHF high-fidelity microphone, catering to various entertainment needs.
Robust Configuration
The MAOWO S180 projector offers a robust configuration with 2GB of RAM and 32GB of internal storage. It includes HDMI connectivity and supports dual-frequency Wi-Fi at 2.4GHz and 5GHz. The smart system enables intelligent voice control and compatibility with Bluetooth speakers. Users can also expand the projector's capabilities by installing third-party software applications via the Dangbei Market.
Conclusion
The MAOWO S180 projector impresses with its high-resolution display, extended battery life, and a host of advanced features that enhance the overall viewing and entertainment experience. With its versatility and robust configuration, this projector aims to meet the needs of users looking for a portable and feature-rich projection solution. As it becomes available, it will be interesting to see how it fares in the competitive projector market.