Epson CH-A100 is a 1080P projector with a brightness of 3000 ISO lumens and a particularly bright picture. It is equipped with an intelligent system, supports wireless screen projection, and also enriches the expansion interface. It also supports automatic vertical keystone correction. Ai voice commands are also supported.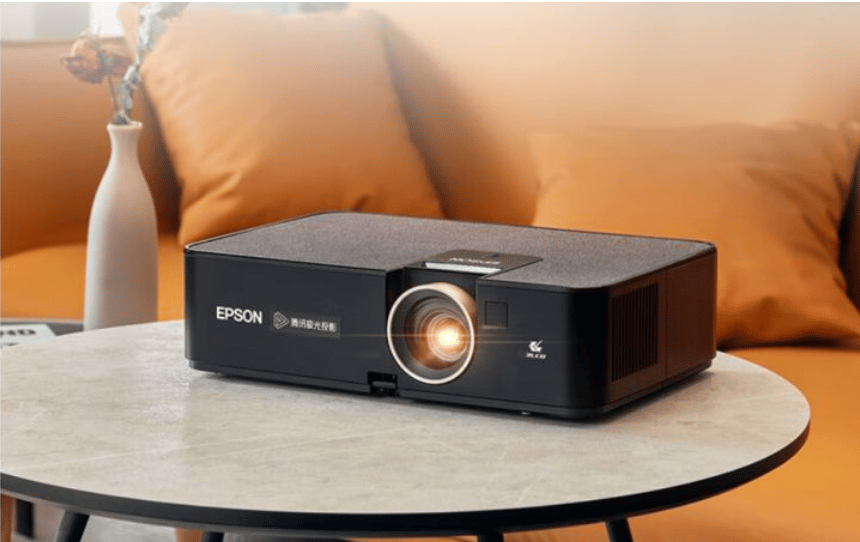 The Epson CH-A100 with 3LCD display technology has a brightness of 3000ISO lumens, and still chooses a light bulb as the light source; three 0.61-inch LCD panels are used on the display with a resolution of 1920*1080dpi; the lens adopts an all-glass lens, Optical zoom is not supported.
Equipped with Android 11 intelligent system, in addition, Ai intelligent voice is added on the basis of intelligent system, which can interact through remote control voice. There is also a new feature, Epson CH-A100 can be controlled through the mobile phone program.
In terms of focusing, the Epson CH-A100 still needs to be done manually. The keystone correction also supports four-way correction, and the horizontal direction can support ±30 degree correction, which can also be used for side projection. The vertical direction also supports ±30 degree correction, and with the retractable feet, it can meet many usage scenarios. This Epson model will cost more
Read more:
VANKYO V700W vs VANKYO 495W: Dolby Projectors Comparison
Epson CH-TW6280T Review – A Worth-buying 4K Projector