Galaxy projectors are popular in recent years. As a decorative projector, the galaxy projector must be beautiful and eye-catching. Today, I will introduce and review a new interesting galaxy projector: the Astro Alan projector.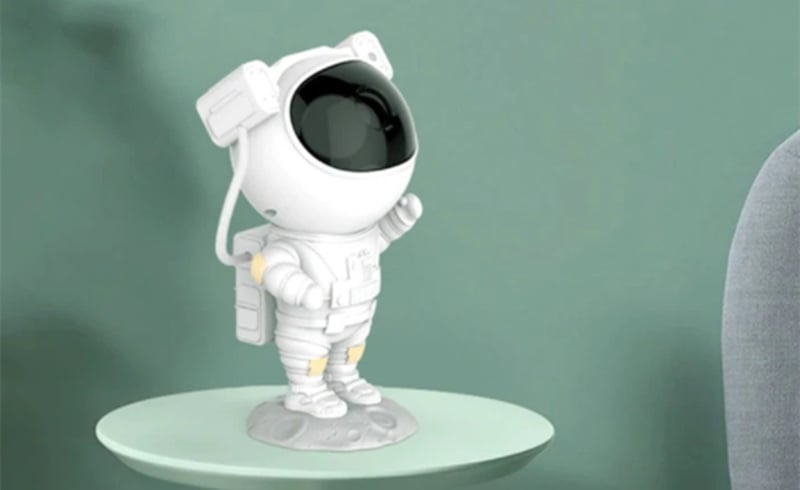 Astro Alan gets its name in tribute to Alan Shepard, the first American astronaut to travel to space in 1961.
Appearance
The whole body of Astro Alan projector is white with the shape of an astronaut. The outer design is lovely and cute like a well-designed toy.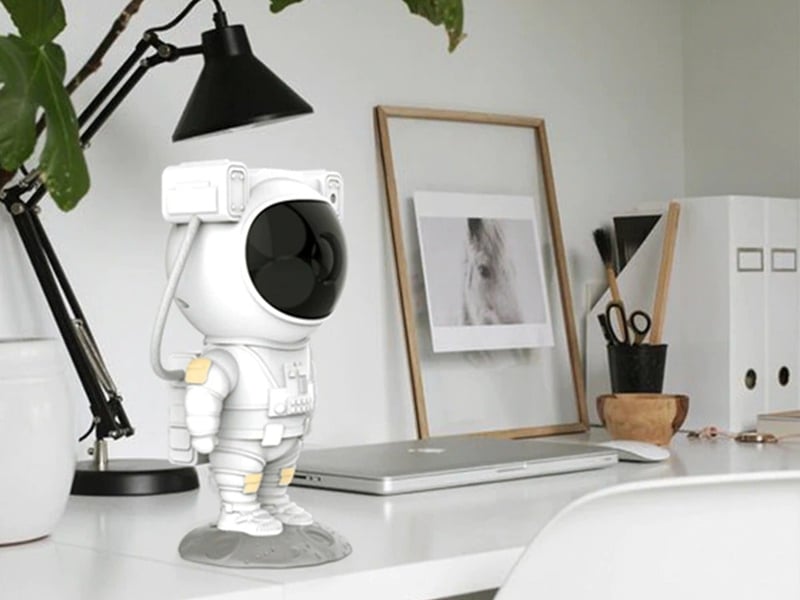 Astro Alan has a touch switch, making it easy to start. The projection lens is located at the head of the astronaut, which can rotate for 360 degrees. The arms of the astronaut-like projector can sway flexibly according to your will. There is a basement to make it steady and firm. You can also remove the basement if you don't like it.
It has a compact size and measures 8.98″ D x 4.45″W x 4.72″H. You can easily move its position and even put it into your car. When you don't use it, you can also put it in the living room as decoration.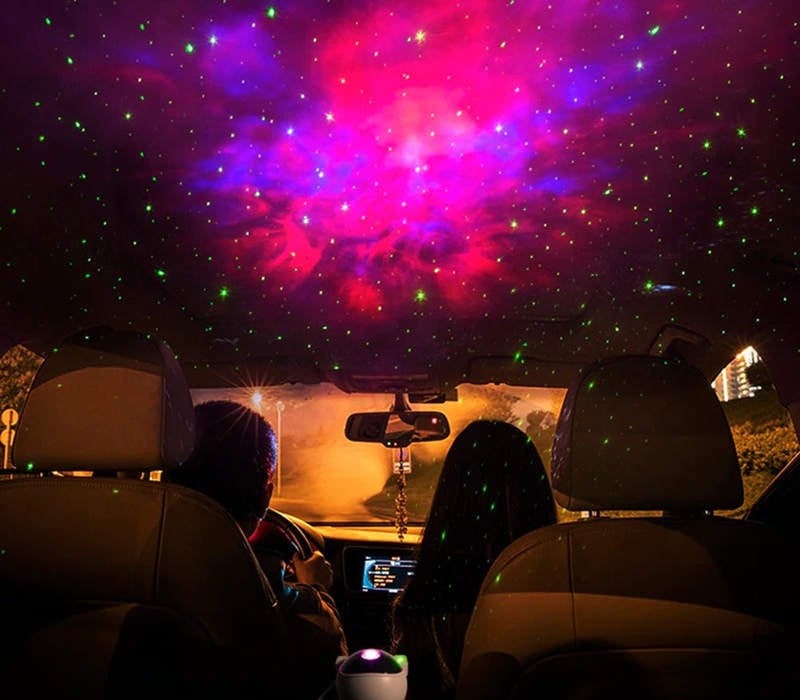 Equipped with a USB power cable, the projector can be charged conveniently.
Lighting Modes
Astro Alan projector offers 8 nebula effects. Of course, you can choose to project nebula, just stars, or stars plus nebula. The main colors of the lighting patterns include red, blue, green, and purple.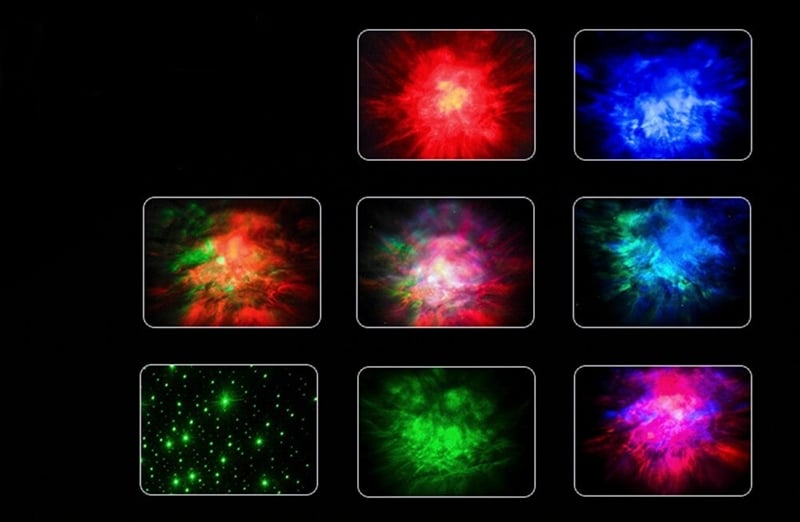 Astro Alan projector is equipped with remote control and you can use it to switch different lighting modes, lightning speed, and brightness.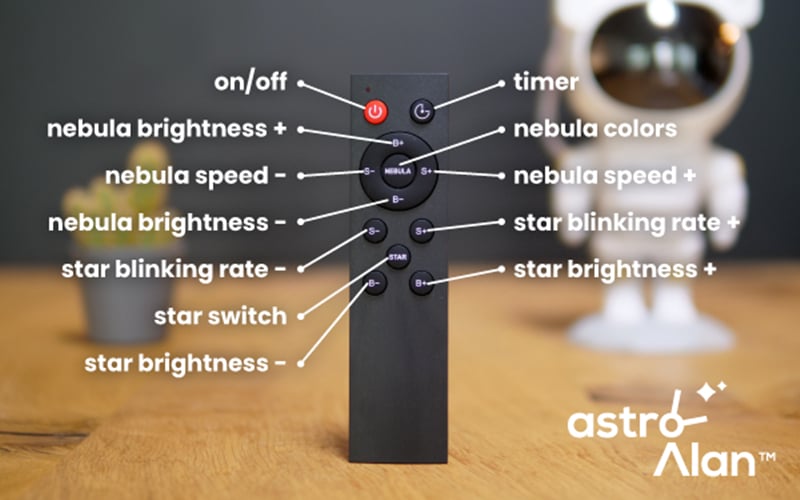 Smart Features
As a decorative galaxy projector, Astro Alan projector has limited features. It supports the timers feature, enabling users to set a timer range of 40 minutes to 90 minutes.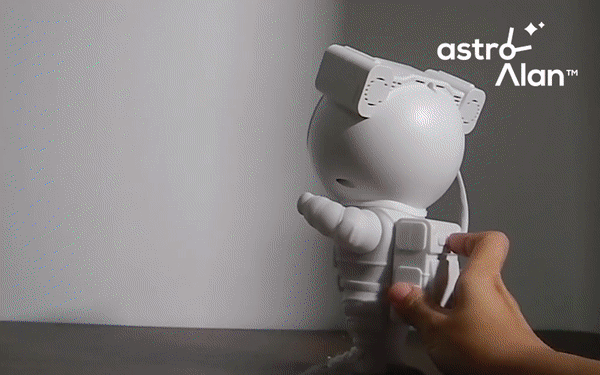 Just as most galaxy projectors, Astro Alan projector provides a relaxed and soothing lighting environment that helps you to go asleep.
Conclusion
Astro Alan projector has a retail price of $133.9 and supports international shipment. The pricing of the projector is moderate compared with other similar galaxy projectors. Compared with other galaxy projectors, it is better in terms of appearance design, but a little bit less in terms of lighting pattern options.
Related Posts:
Smithsonian Planetarium Projector Review
Astro Alan Projector Unboxing and Demonstration
Astronaut Light Projector Buying Guide for 2022
Animal Torch & Projector Review and Buying Guide